If you are someone who considers themself a pretty decent multitasker, then you'll probably want to check out the concept of floating windows on Android devices. Floating windows allow you to get an extra level of quick access to apps running on your device as you'll be able to have the open similar to the way you might on a Windows 10 PC.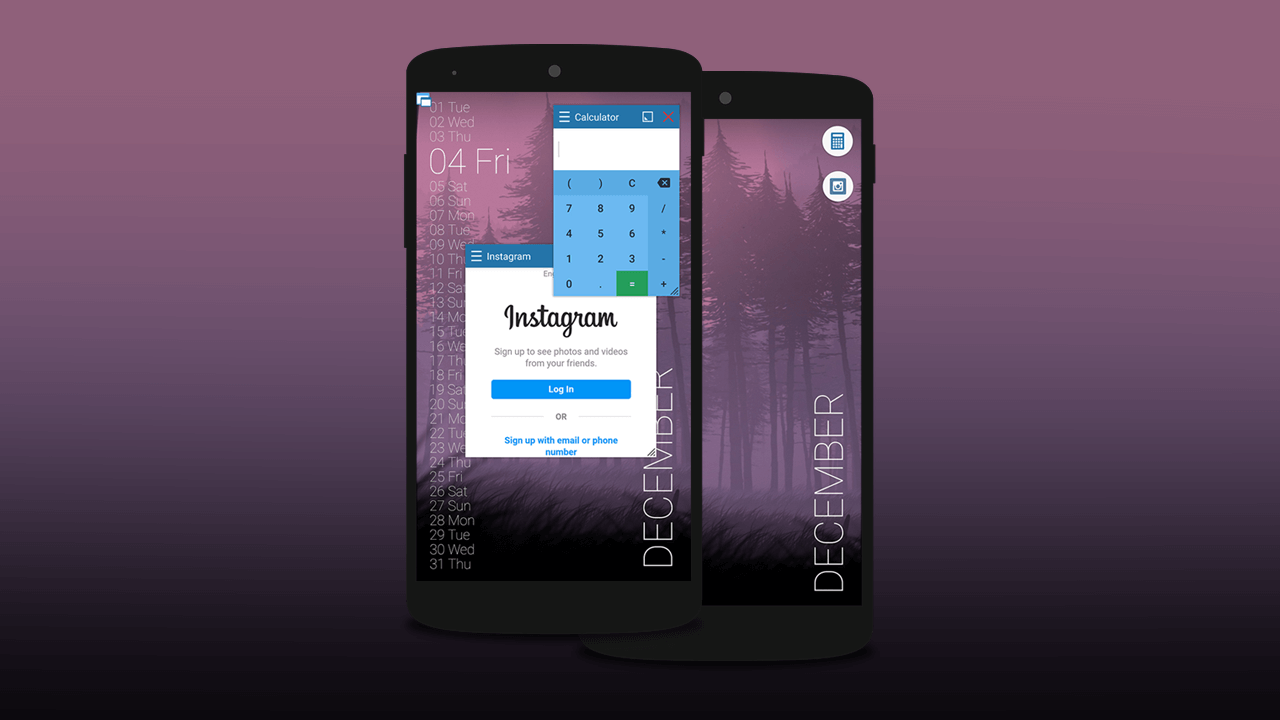 Related: How to turn on Enhanced Safe Browsing on Google Chrome Android.
In their default state apps running on Android devices serve their purpose well, running smoothly, efficiently and most of the time quickly. Depending on how and what you use your Android device for, either work or play will determine how important productivity and multitasking is to you. Which is why you may wish to consider spending a little time setting up and getting used to a floating app experience on your device. 
Floating apps allow you to have multiple apps open and in view on Android without the need to push or pull them to and from the background. Obviously screen size is going to play a little role in how useful you find floating windows for apps but you won't know until you've tested them out. There are currently quite a few different apps available on the Google Play Store that grant floating windows, however, most of them have negative reviews for a range of different reasons. 
Floating Apps Free (multitasking) is currently the best option available on the Google Play Store for enabling floating windows for apps. It's also reasonably easy to use, though does take a little bit of time to get used to. To begin, you'll want to create a few blank screens on your device to allow you to experiment with apps in floating windows. 
Install Floating Apps Free (multitasking).
Follow the installation and basic setup screens.
Read through the settings screen.
Explore the landing page.
Read the detailed steps shown below.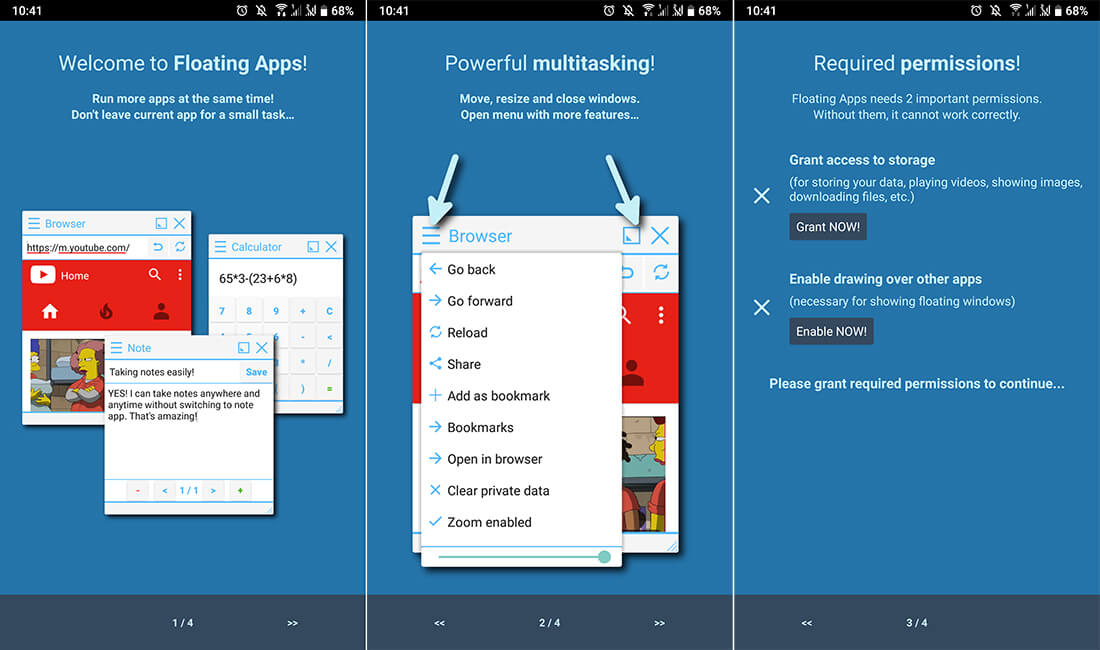 Opening apps in floating windows on Android devices? 
Once you have installed Floating Apps Free (Multitasking) on your device, you'll need to flick through a few screens explaining how the app works and make a few access level (permission) changes to allow floating apps to work. Once you have done this the fun can begin. 
The first thing you are going to realise about floating apps on Android is that they all run from a web-based browser style version, rather than a traditional app. This is what allows them to function in windows. I'm not going to lie, it will take a little bit to get used to at first. 
In the top left-hand corner of your screen, you'll see a tiny floating icon which is where you can access all the pre-defined floating app options.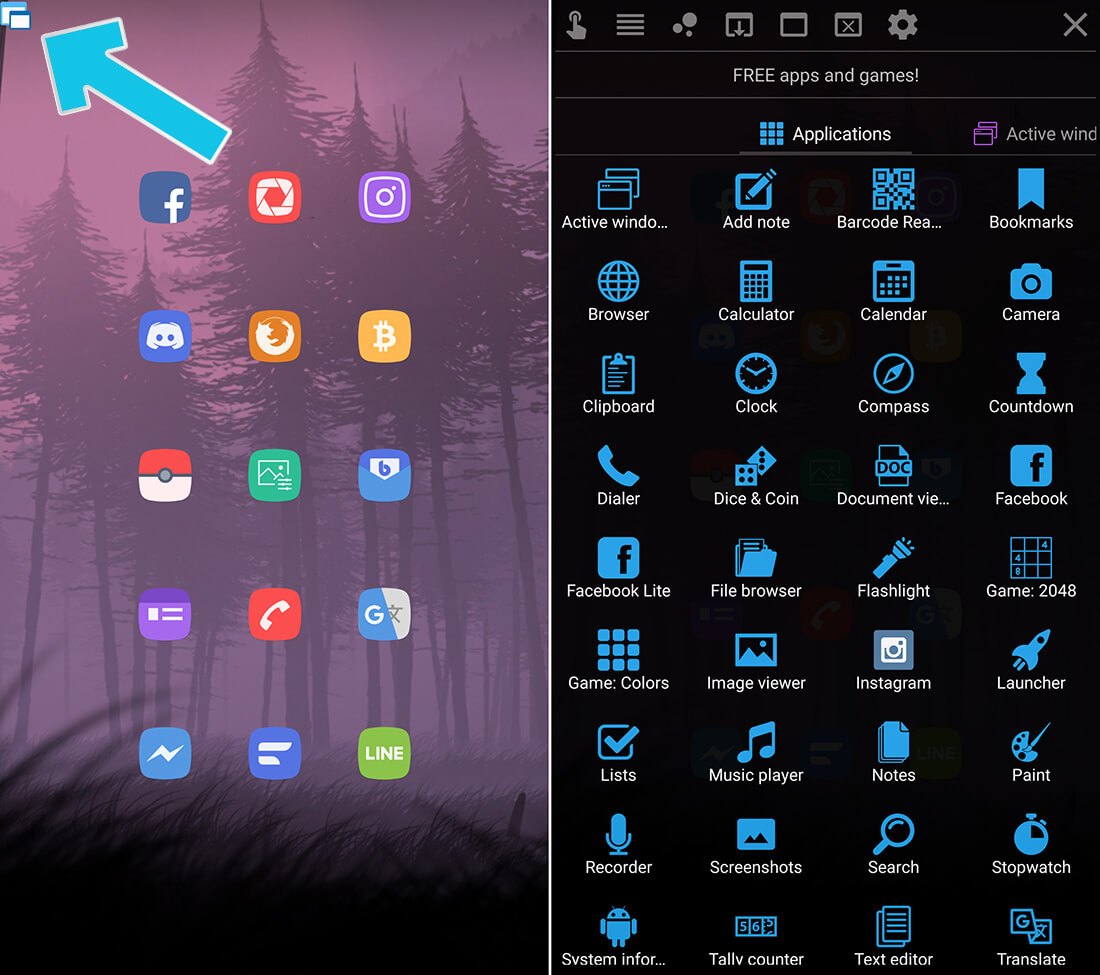 The list of apps isn't gigantic but it is enough to get you started on your floating windows journey. Opening an app from this menu will open it in a new floating window on your screen which you can drag to a location that suits your planned layout. It's important to note that these icons will move across all screens you have set on your device, they don't lock to a screen.
Double-tapping the bar across the top of the floating window will expand the app to full screen, tapping it again will restore it to its original size. The small icon to the left of the X will minimise the floating window to an icon which you can place wherever you like on your screen. You can also use the grab tab in the bottom right-hand corner to manually adjust the screen size for each window's default size.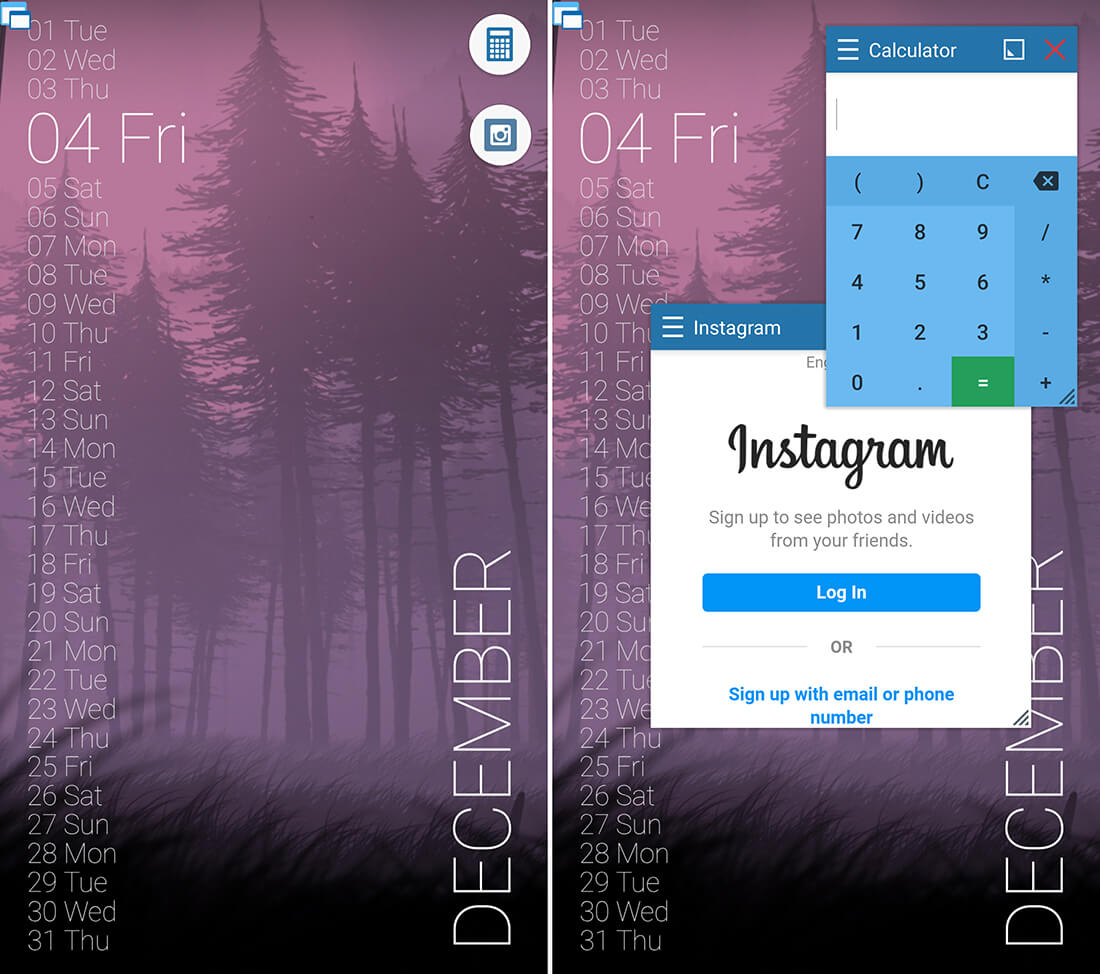 With this information, you can now open and configure as many apps as you and your screen space can handle. For apps like Facebook and Instagram, you'll need to sign into them as though you are using the browser version. 
Note: Accessing YouTube using a floating window will allow you to keep it running whilst not open in the foreground. Something that isn't available by default on Android without purchasing a YouTube subscription. 
Seeing as using/working with apps in floating windows is a little more involved than you're probably used to, you'll want to give yourself a little time to explore the app and get used to the way it works. At first, it may feel very foreign.