Learn how to turn on Google Chrome's new browsing protection feature called. Enhanced Safe Browsing. With Enhanced Safe Browsing enabled you'll be able to browse the Internet from your Android device with an extra layer of protection from trackers and other unwanted elements.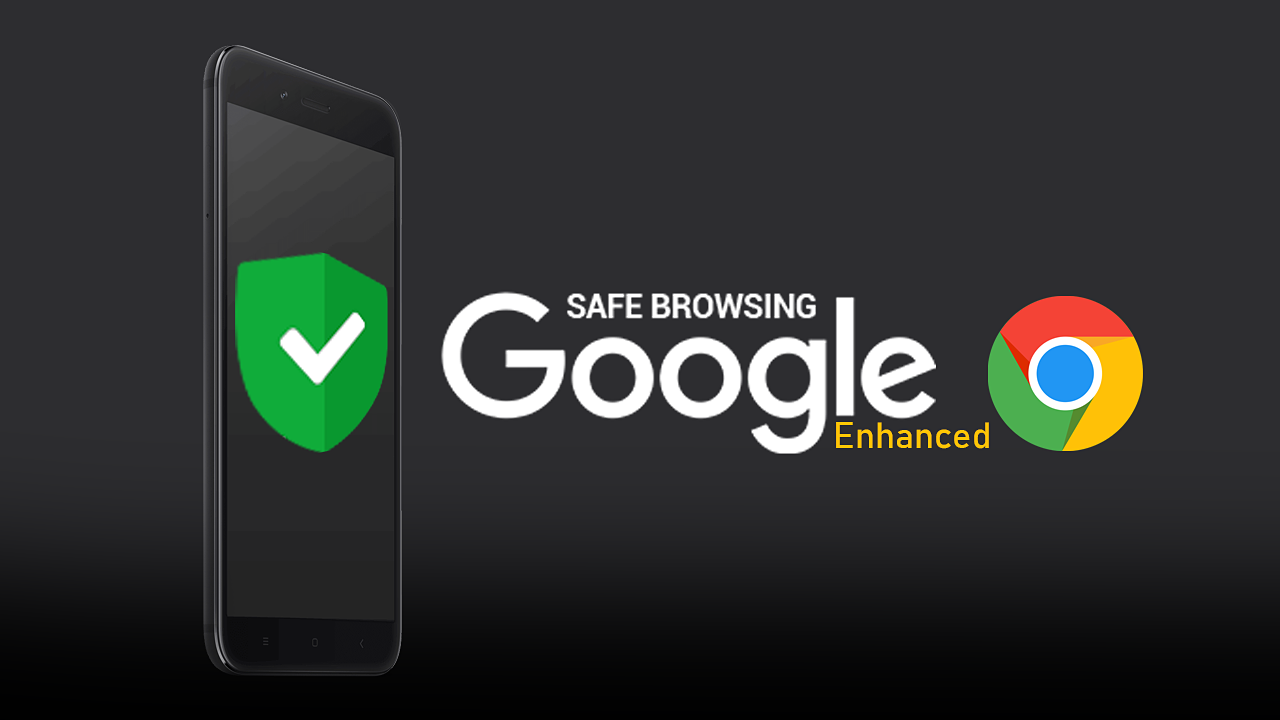 How to move games and settings from Xbox One to Xbox Series X. Transfer from Xbox One to Xbox Series X.
Browser security is one of the most important aspects of any Internet browser and something that a lot of people take for granted. If it wasn't for vigilant and constant updates browsing the Internet from any browser wouldn't be a very safe, secure, or pleasant experience. Although most browsers come with a standard array of features enabled by default, Chrome has recently added a new component called Enhanced Safe Browsing.
ESB was originally implemented in Microsoft Edge, however, has found its way over to Chrome recently, and aims to add an extra layer of Internet browsing protection for general internet browsing. Although the processes involved are complex as usual, they are worth enabling for a little extra peace of mind, so let's begin. 
Related: How to make Deepfake photos and videos on Android and iOS. (Deepfake face-swapping)
How do you turn on Enhanced Safe Browsing on Google Chrome Android?
To begin, you'll first need to make sure that your Chrome app is fully up to date. Chrome (Android) version 86.0.4240.114 and later. Once you are on the latest version we'll be able to start the process for enabling Enhanced Safe Browsing. 
When Google Chrome is updated on your Android device, open it, and type or copy and paste chrome://flags into the address bar and press Enter.
In the new tab that appears type Safe browsing into the search box and look for a flag named Safe Browsing Enhanced Protection on Android. 
When you see it (highlighted in yellow) Enable it using the drop-down box to the right, then Restart Chrome.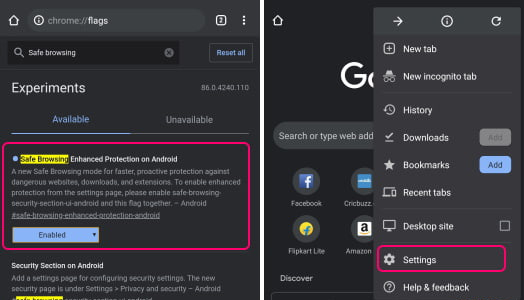 Making sure Enhanced Safe Browsing is enabled on Google Chrome Android.
After Chrome has restarted you can fine-tune ESB from Chrome Settings, to do this follow the steps below. 
Open Settings, then tap Privacy and security. 
Here select Safe Browsing.
Choose an option from the list that works best for your browsing requirements. Setting it to Enhanced is pretty much the best choice.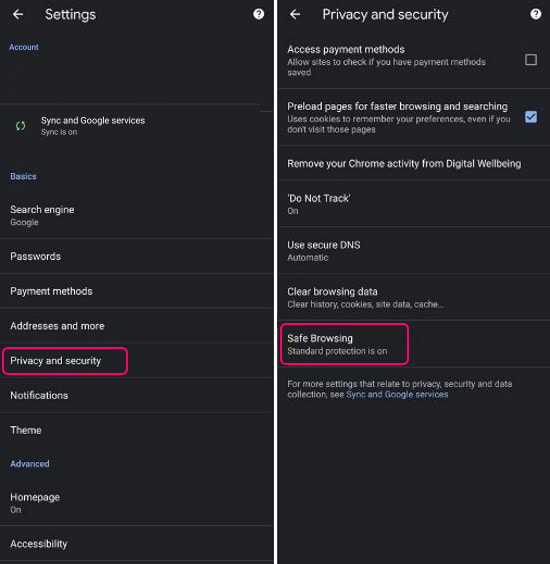 If at any stage you wish to revert back to standard browsing protection, you can simply select Standard Protection or No Protection. We strongly suggest avoiding the No Protection option though as you will essentially be opening yourself up to a lot of the Internet's nasties.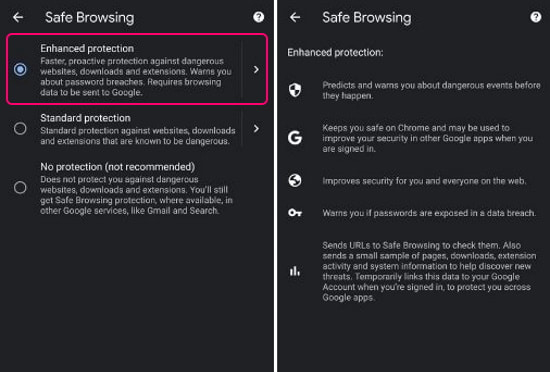 On a side note...
Slightly off-topic, however, something very important to look into is our guide on deleting your Off Facebook Activity. This is all the information that is shared between Facebook and your device, apps, websites, etc. Just about everything you do on your phone can be sent back to Facebook in a log, so make sure you find out how to limit and reduce what information is used and how it can be reduced. 
How to delete your Off-Facebook Activity. (Information shared between Facebook and businesses)