WEBP image files have been around for quite some time now and are slowly growing in popularity. Unfortunately, though most image viewer programs including Windows built-in photo viewer still fail to acknowledge WEBP as a legitimate file type, preventing them from being easily viewed. If you are trying to save and use a WEBP image but don't have a way to view it, this guide will show you how to save it as a JPG or PNG file instead.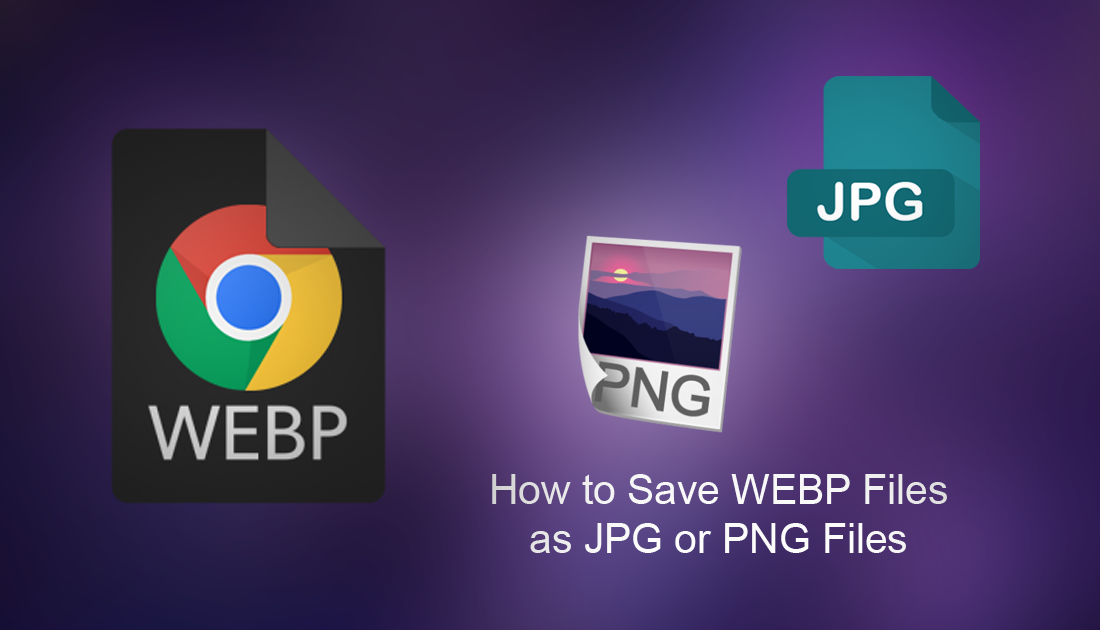 How to Stop Google Chrome From Automatically Updating.
Although Google's WEBP image format has been around since September 2010, it hasn't really caught on as a popular image format, with jpg and png files still holding the crown as the most popular and widely used formats available. This doesn't mean that WEBP is a bad format, it's actually very, very good at compressing images into exceptionally small sizes. Roughly two-thirds the size of the same image in JPG or PNG format. 
The only real downside is that it's still quite hard to find programs that fully support the image file type, even Microsoft's built-in photo viewer doesn't currently support WEBP. Other big players such as Adobe Photoshop, XnView and IrfanView also offer no support for the format. Because of this, using WEBP images is quite difficult. Instead of downloading WEBP image files, the current widely used workaround is to take a screenshot of the image. It's not all bad news though, if you need to work with WEBP files there is an easy way to save them as JPG or PNG images instead of resorting to a screenshot.
How to Save WEBP Images as JPG or PNG Files.
First, you will need to make sure you are using either Google Chrome or Opera as your browser, as these are the only browsers that currently have WEBP support. Next, you will need to go to the location of the WEBP file you are looking to download. (usually, one of Google's websites, Google Play for example. Though it's not uncommon to find WEBP format image files amongst image searches)

Once you are on the page, right-click or long press one of the images you wish to download. From the menu that displays choose open image in new tab. This will completely separate the image from any other content, placing it in its own window, giving it its own URL.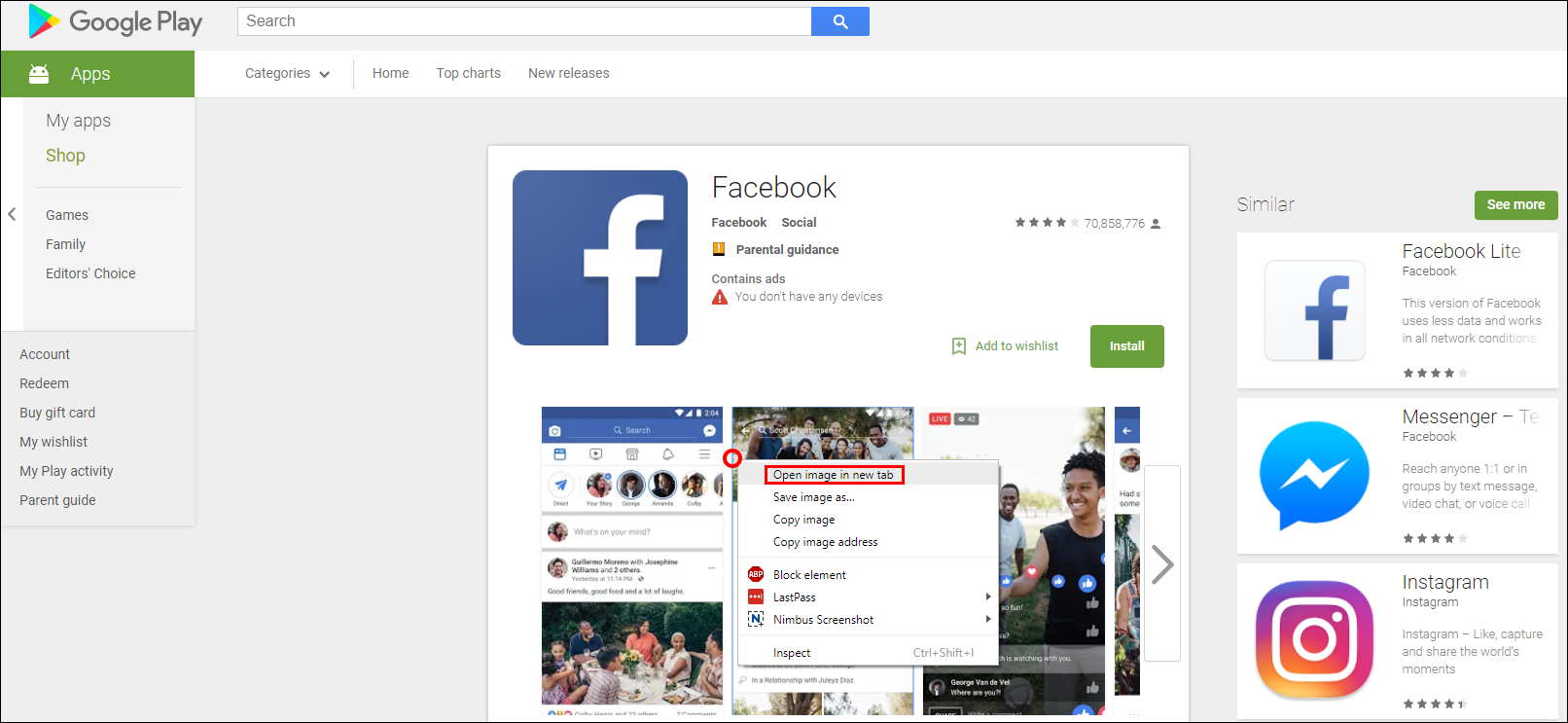 Next, you will need to click on the URL and delete the last three characters from the address -rw. Once you have deleted them press Enter to reload the page. With -rw removed from the original address, the same image will reload in its original format, either JPEG or PNG.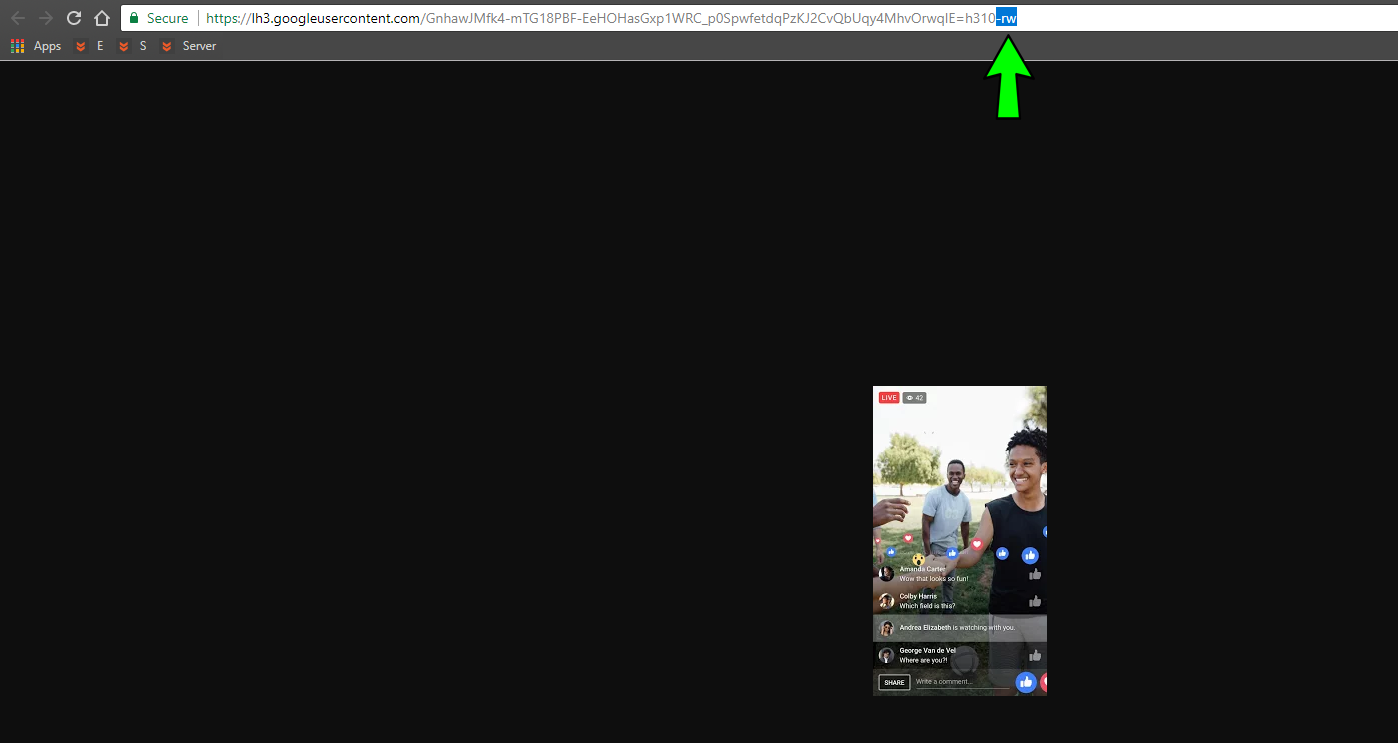 You can now right-click or long press on the image and use the save image as option to download the image as you normally would. It's not all that often you will come across a WEBP format file, however, if you do, you now know how to quickly and easily download them in a more widely used file format.