If you have been using Gmail for a long time there's one feature you've probably been waiting for longer than any other "Email forwarding". A feature that is finally making its way to Gmail over the coming days and weeks.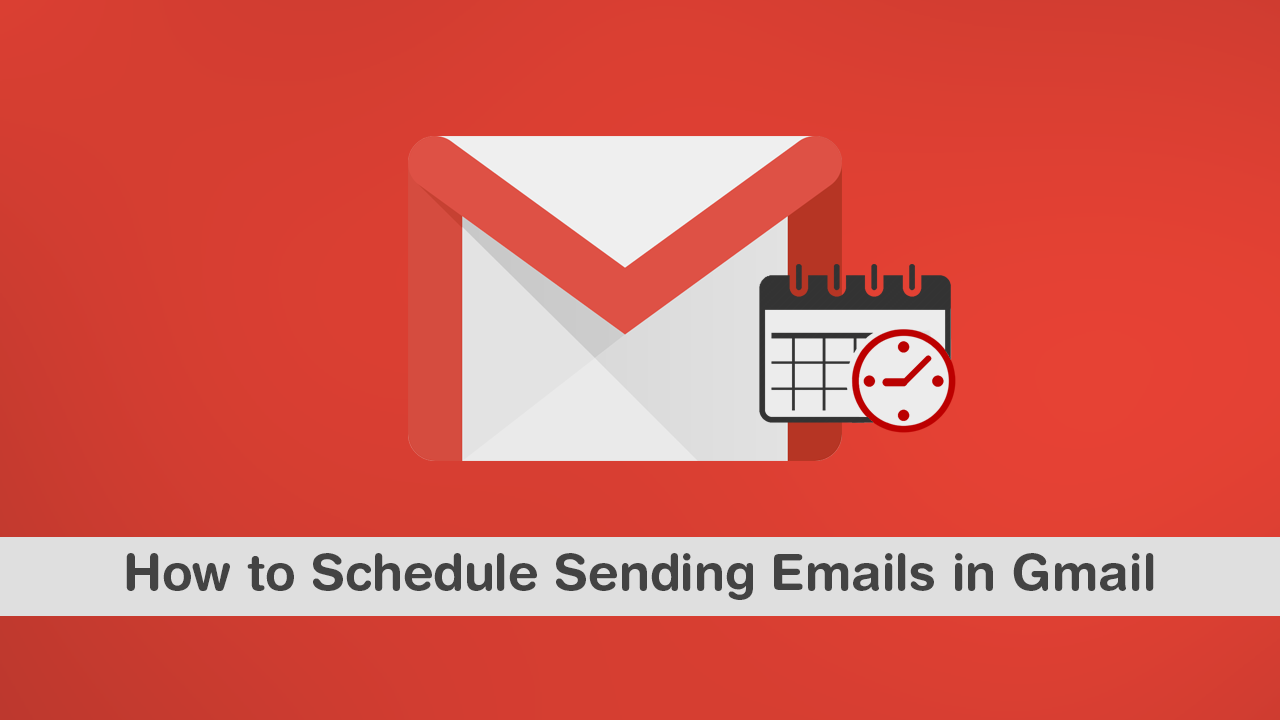 How to Remove the Coloured Line From Facebook Container Tabs on Firefox (Remove Facebook Container Colour Bar)
Way back in 2004 Google introduced Gmail to the world as an invite-only platform, promising fast, secure, and easy messaging. Fifteen years later Gmail has managed to claw its way to the top of the Internet and find itself as the most used email service on the market, followed closely by Microsoft Outlook (Hotmail, Live, etc) and Co.
Over the last 12 months, Gmail has undergone some major changes with a complete material design overhaul, a new dark mode, and tons of other subtle quality of life features. However as great as all those features are, the release of Gmail email scheduling is by far the most useful feature to come to the platform in a very long time.
With email scheduling, you can better plan your email schedule whilst respecting your email recipient's business hours. Simply type up your email, prepare any attachments, then set the exact date and time you wish your email to be sent off. The feature is perfect for sending mail between different time zones as you can have your mail drop on the top of incoming mail lists instead of sending it early only for it to wait at the bottom of the new mail pile. 
Related: How to Bypass Dot Compliance Blocks That Restrict Website Access.
How Do You Use Email Scheduling in Gmail? Where is Email Scheduling in Gmail?
To start using email scheduling in Gmail, the process is super simple, though is still limited to some regions so you may have to wait a few days for it to go live. To begin, sign into your Gmail account as you normally would and proceed to prepare an email.
Once you have your email ready to send, click the small drop-down arrow next to the blue Send button, select schedule, then proceed to enter the exact date and time you'd like your email to be sent. As you can see in the gif below, the process is super easy and very similar to the process used by Facebook and Tweetdeck to plan future social media posts.
Although there are extensions available for Google Chrome and Mozilla Firefox that allow you to add email scheduling support to email clients like Gmail, they aren't as secure or reliable as the official product. Which is what makes Gmail's official scheduling system so much better. Unlike Google's 2016 April Fools joke which left Gmail users quite upset, this is a very practical feature you're sure to start taking advantage of regularly.
On a Side Note…
If you are also someone who uses Skype to communicate with friends and family or work clients, you may also like to read about Skype's new background blurring feature, which allows you to blur the background of your current environment, bringing the focus of other users to you and not anything happening in the background.