Using the Ctrl + F keyboard shortcut to search for content on websites is one of the best and easiest ways to go straight to the content you are looking for. But what about video content? YouTube content in particular? Well that's a little different, but there is now a way to search for and skip to specific mentions of a word in YouTube videos.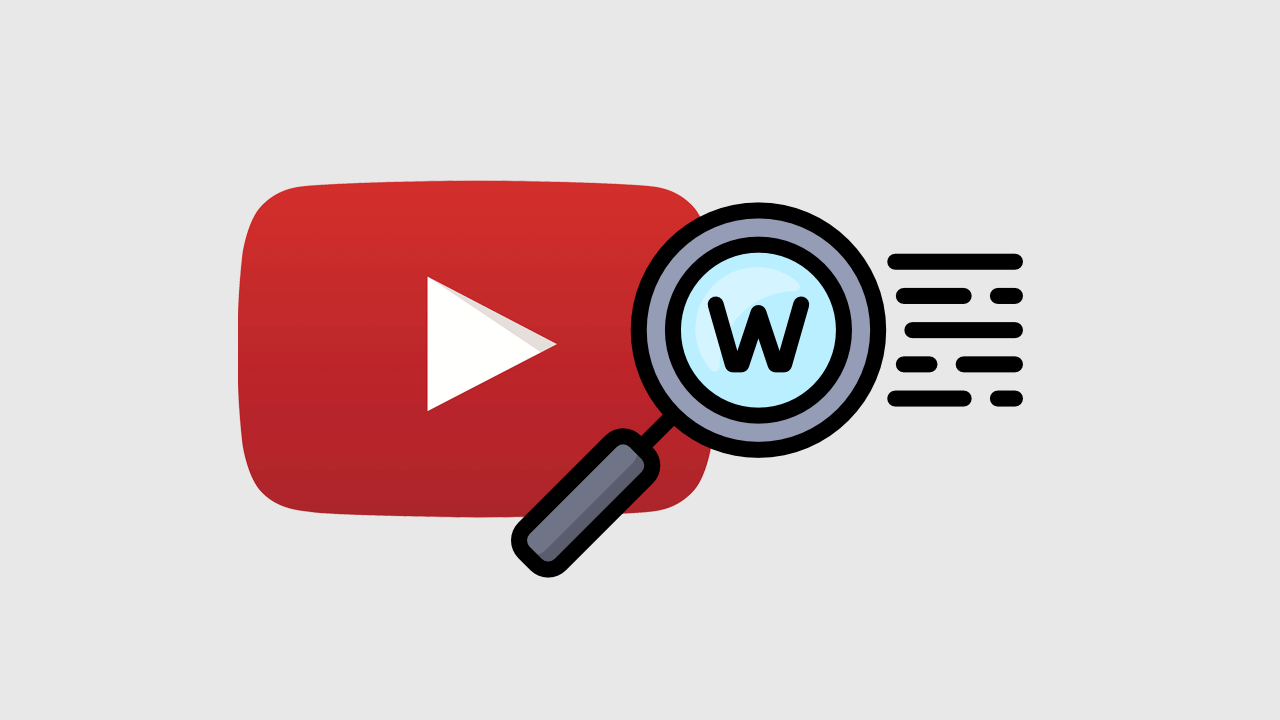 Related: How to set custom thumbnails for YouTube Playlists.
The Ctrl + F search feature that can be found on just about all Internet browsers is one of the most helpful features you'll ever find yourself using on the browser. It's quick and easy to use and takes you straight to the content or section of content you're looking for. Ctrl + F search is also one of the most desired features for searching video content, though it doesn't yet officially exist…
That said, there is a way to search for specific mentions of a word or phrase in YouTube videos using a brand new extension for Google Chrome and other Chromium-based browsers. The extension is called Youtube Word Search and although it's super new, it seems to work quite well.
The extension lets you search for words in a youtube video, and seeks to that timestamp. For example, if you're watching long videos and want to skip forward to parts of the video that discuss a certain topic you can use YouTube Word Search to skip ahead. If you've used Ctrl + F in the past, you shouldn't have any trouble using YouTube Word Search.

Quick steps to search YouTube videos for word mentions:
Download the YouTube Word Search extension from the Chrome Web Store.
Find a video you want to search in (English only for now)
Press Option + F (mac) Alt + F (Windows)
Use the Search box to search for a specific word.
How do you use Word Search to skip to mentions of a word or phrase in YouTube videos? CTRL + F for YouTube.
As we mentioned above this extension is quite new so it may not work perfectly every time as there are a lot of things that need to be taken into account. The most important being the quality of the video and the clarity of all spoken content. For now English seems to be the only supported language.
To word search YouTube content, you'll need to head on over to the Chrome Web Store and add the YouTube Word Search extension to your browser. Once you have added it to your browser, using it is almost as simple as using CTRL + F.

On Mac press Option + F on Windows press Alt + F.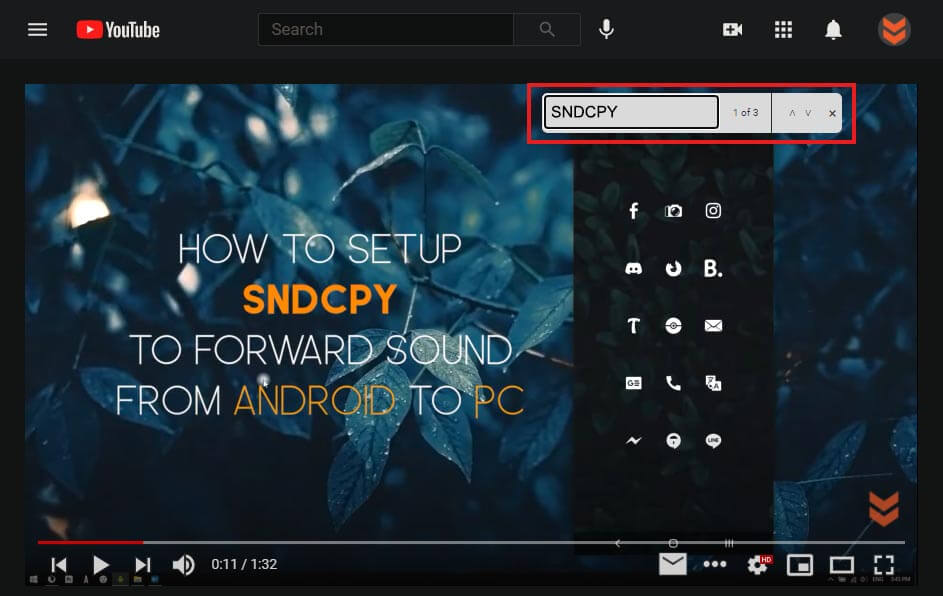 This will open a tiny search box where you can enter the text you wish to search. Next press Enter and you'll be taken straight to the timestamp for the specific word you chose. It will also show how many times that word is mentioned so you can jump to new points.
For the best results try to keep the word you're searching for unique, you don't want to be searching for super common words or you'll end up with a million different occurrences. From my short time using the extension to search YouTube content for spoken words, I've found that videos with American accents seem to get the best results, though that may have just been the fact that so much of the content I'm shown is of American origin.