In today's world sending a fax isn't something you have to do all that often. In fact when was the last time you lay eyes on a fax machine? As rare as it is, you may find yourself needing to send a fax at some stage. The good news is that if you are looking for a way to send a few pages by fax without having to fork out a ton of money there are ways you can do so using online services. This guide will show you a few online Faxing options for both the Web and Android.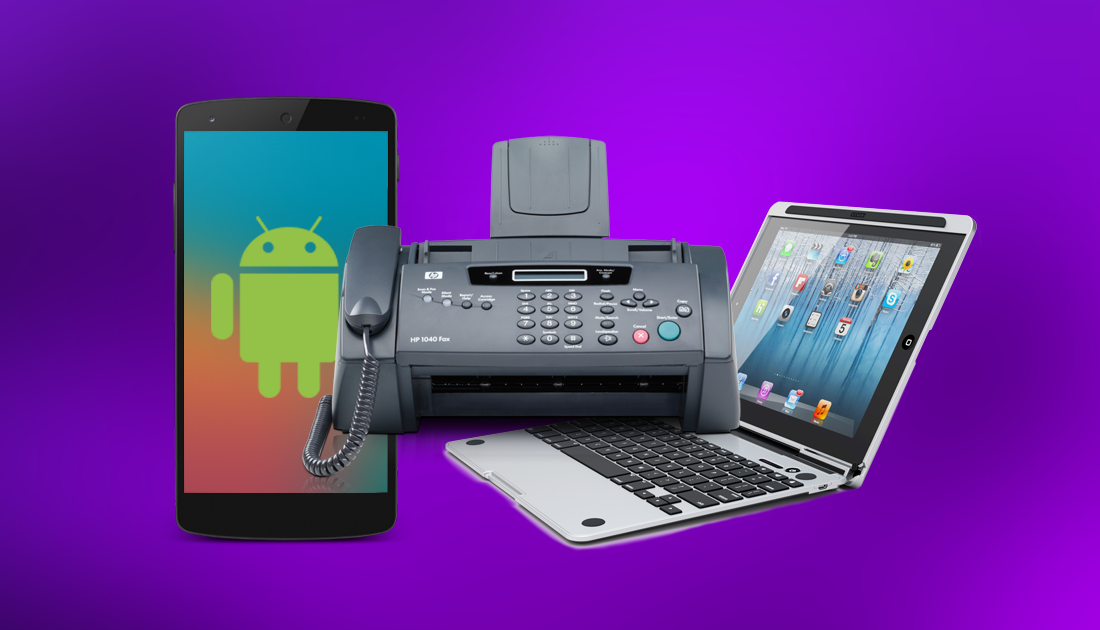 How to Share Access to a Gmail Account Without Sharing the Password.
If you are desperately looking for a way to send a fax via the internet, rather than a conventional Fax machine, you may find the list of options online overwhelming. On top of that, there are so many dodgy looking websites that offer online faxing, or they are just charging an arm and a leg to send a few pages. If you are stuck trying to find a decent service, we have listed two, free or reasonably priced options below.
Online Fax Option 1 - CamScanner (Android)
CamScanner is an Android-based online fax app that is available from the Play Store. You can get the direct download link here: Download CamScanner. One of the great things about CamScanner is that you don't have to create an account to use the service, the option is there though if you really want to. Once you have installed the app you can skip sign up by tapping the Use Now option in the bottom right-hand corner of the intro page.
To send a Fax you have two options at your disposal. The first allows you to scan a document or image using your phone's camera. Option 2 allows you to import images from your gallery.
Once you've added one or more files, follow the steps until you reach the stage where you are able to use the Share option. Here you will need to select if you want to use a PDF or a JPG file, it doesn't make much difference which you use to be honest. When you have selected one, tap the Android Share icon, which will bring up the standard sharing menu. Here you will need to choose Upload / Print / Fax (CamScanner) On the next menu select the Fax and enter the information of the person or business you wish the fax to go to.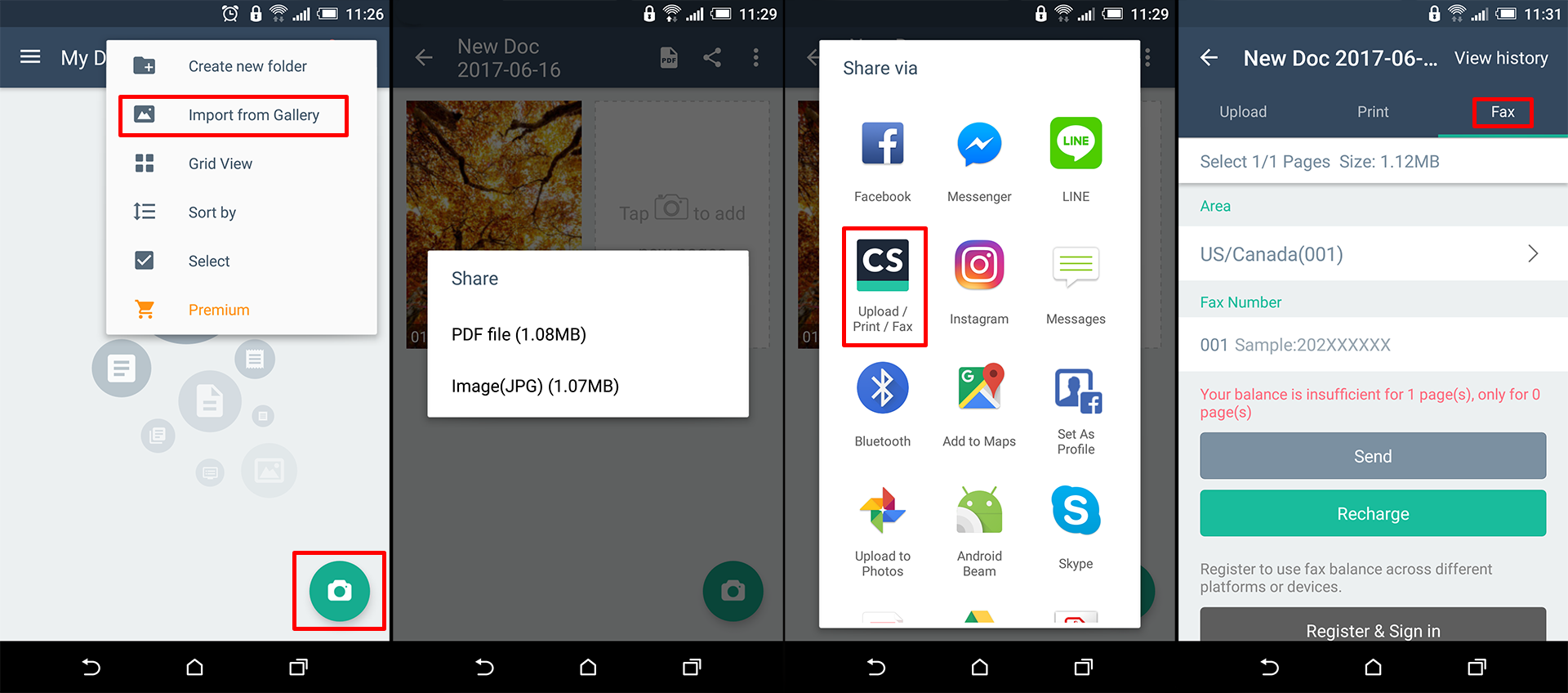 You'll notice the app telling you that you don't have a sufficient balance, tap Recharge to add credit. The prices are $0.99 a fax page, or $8.99 for 10. Which doesn't sound all that cheap but if you only need to send 1 or 2 pages it's cheaper than trying to find a real fax machine, especially if you have to drive around to do so. On top of that, whichever service you do find will most likely charge a similar fee per page...
Online Fax Option 2 - HelloFax (Computer/Web)
If the other option didn't quite tickle your Fancy then perhaps HelloFax will. It's not 100% free but it does have a free trial which is great if you are only going to send a few pages. I recently had to use this service and it worked pretty well. There is also an App you can find in the Play Store under the same name but to be honest it's far easier to just use the web version. There's no point installing an app you might only use once or twice a year.
To use the service head on over to their website: HelloFax and click on Get Started. You'll need to sign up for a free plan which is easy and they don't ask for any crazy information about you, just your email address. Once you've done that, click Upload File (PDF docs work best) Then enter the fax number, you wish to send the document to. After that, all you have to do is click send. It will take a few minutes for the file to upload and the fax to send, when it finishes you will also get a confirmation email letting you know that the fax has been sent.