If you are someone who likes to countdown the days till your next special occasion, be it your friends surprise birthday party, days till you can quit your job or how many sleeps are left until your first trip to Europe. This guide will show you how to set up countdown timers on Android and iOS devices.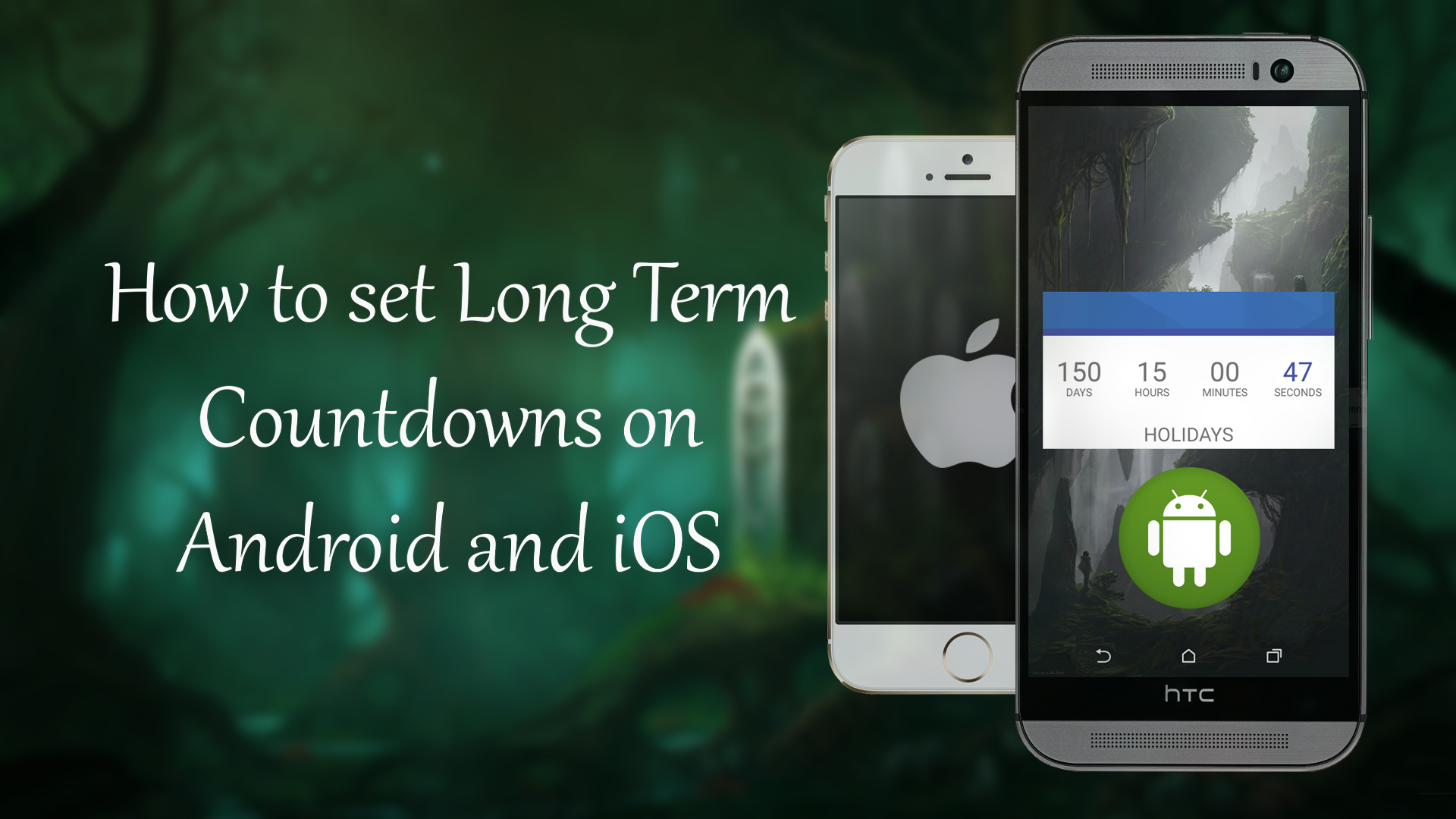 How to type Text Messages with your Voice on iPhone, using Google's Gboard Keyboard.
Nothing helps get you through the long days better than knowing there is light at the end of the tunnel. Knowing just how far away that light is, is even better. Not many things build excitement and anticipation anywhere near as good as a countdown timer, especially if you are counting down the days until you're off on the holiday of a lifetime. The countdown timer isn't just limited to holidays, you can use it for anything really, even how many days left until you have to pay the electricity bill…
Android and iOS phones do have built-in countdown timers with a variety of functions but they don't quite have the functionality of this specifically designed app which has one job, a job it takes very seriously and does exceptionally well. You may or may not have heard of it, it's called Countdown by timeanddate.com. The names pretty boring but who really cares.
Countdown builds on the basic functions that most phones have included, by allowing users to set countdown timers for various events. If you are using Android, Countdown also has the option to set widgets that can be placed on any of your screens so you can keep track of progress in real-time, without needing to open the app.
How to Use Countdown to Set Up Countdown Timers For Your Planned Events.
The app is pretty straightforward and very easy to use which is great because setting a countdown timer shouldn't be something people struggle with. You can use the links below to grab the app for your desired device.

Download Countdown For iOS.
Download Countdown For Android.
Once you have the app installed, launch it and tap the Green + button to create your first timer. Here you have the option to pick a theme from a few generic options such as American Football, Christmas, Birthdays, etc. There is an option to set a custom photo themes, however, they require the paid version.
Once you have set a theme, you can set the Title for your countdown and configure the rest of the settings related to your task, things such as location, notifications, clock ticking sounds and of course the main dates and times. Once all the information is set, tap Save in the upper right-hand corner and your timer will start. If you wish to use the widget, it can be found in the same place as all your other widgets.