With the latest update to Google's Gboard Keyboard, you can now use the newly added function that allows you to speak the words you wish to send and have them convert straight into text. Sound's pretty good right? If you would like to find out how to use this new function, follow along as we show you how.
How to Block Political News and Political Posts on Facebook.
Having been released on iOS 6 months before Android, Gboard users on iOS have quite a headstart with features and functions compared to their rivals using Android. For whatever reason Google decided to launch onto iOS first, it has paid off. Now they Google expanded on the original success with a new feature that allows users to transcribe texts with their voice.
As well as having the new voice to text feature, Gboard is quite an intuitive keyboard to use. It has the ability to search Google straight from the keyboard, plus search for emojis and Gifs, rather than having to flick through the ever growing library. Moving right along though, here's how to use the new feature on iOS.
How to Transcribe Texts Using Your Voice With Gboard on IOS. (Voice to Text)
As you are now aware, you have the ability to abandon typing out your messages and have them transcribed into text messages using your voice. In order to start using this feature, you will need to make sure that your Gboard app is fully up to date. Once your app is up to date, the rest is super easy. All you have to do is hold down the microphone symbol, which is located in the right-hand corner of the space bar. (Do this for a couple of seconds).
If you have done this correctly, a screen with a microphone icon will appear, all you need to do now is speak into your phone. The rest is automatic, your phone will transcribe the spoken words into the text field and your message will be ready to send. Just double check there aren't any errors in the transcription before sending.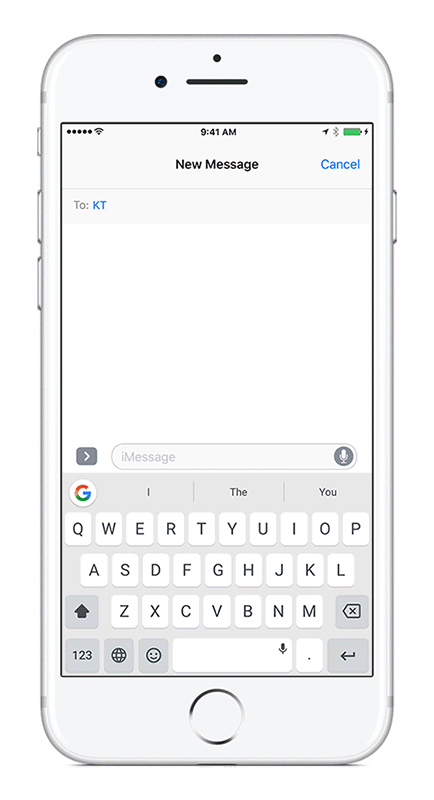 Other New Features and the Extra Languages Now Supported By Gboard on iOS.
In the latest update Google also added 17 new languages to Gboard, they are listed below in no particular order.
| | | |
| --- | --- | --- |
| Croatian | Czech | Danish |
| Dutch | Finnish | Greek |
| Swedish | Polish | Romanian |
| Catalan | Hungarian | Malay |
| American | Latin | Russian |
| Turkish | Spanish |  . |
Languages weren't the only other thing Google added to Gboard with the most recent update. On top of the new languages and transcription feature, Gboard now supports all the latest iOS 10 Emojis. lastly and a somewhat silly addition is you can also view the latest Google Doodle directly from the keyboard itself (the artwork they use for their logo for special occasions throughout the year) When a new Doodle is displayed, the Google button on the keyboard will get an animation. Tapping on the animation will open up a small space just above the keyboard that will show you the current Doodle.
If you are the competitive type, you will also like to know that these features are currently exclusive to iOS (for now anyway)