If you have recently migrated from Apple to Android and want to continue to use iCloud email, this guide will show you how to set up an iCloud email account on any Android device.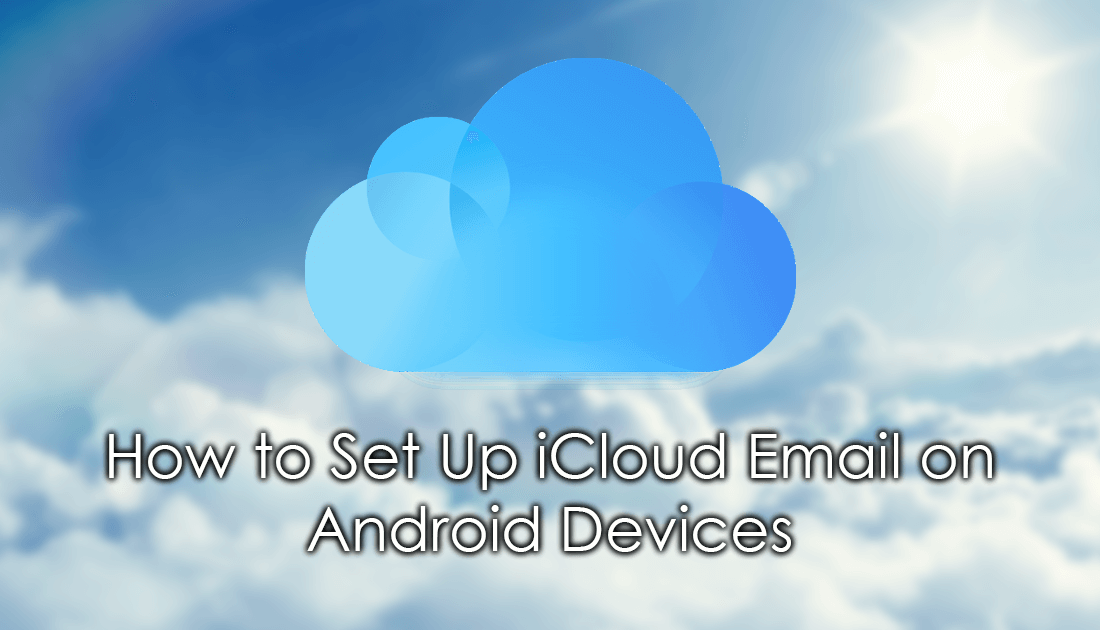 How to Fix Google Maps Showing a Blank Grid on Google Chrome.
Apple is known for being very selfish with their products, both hardware, and software. From a security perspective, this is great, with Apple boasting some of the most secure devices available. However, from a usability perspective, Apple devices can be very frustrating, especially when trying to connect or communicate with other devices. The good news is if you have switched from an Apple device to an Android you can still use your iCloud email on Android, though it does take a little more time to set up.
How to Set Up and Use iCloud on Android Devices.
The first thing you need to do before you can use iCloud on Android devices is set up an app specific password. This needs to be done to bypass/avoid Apple's two-factor authentication, which is enabled by default on most devices. To begin, open your browser, go to the Apple website and log in to your account. Once you are signed in, go to the Account Management (Apple ID) page. If you are having trouble navigating through the menus, you can use the link below.
Manage Your Apple Account Page.  
When you get to this page, go down to the Security section and click on APP-SPECIFIC PASSWORDS, this will allow you to set up a password for non-Apple services. Next, follow the prompts given and make a copy of the password that is generated.

Note: You may need to have your old Apple device on hand to disable 2-factor authentication if you left it enabled. Obviously, this will depend on how you had your device set up originally.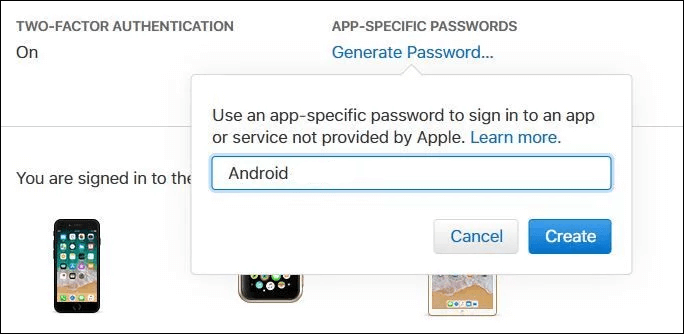 The next step is to set up your Android device, to do this, open Settings, scroll down to Account, then click the Add/Create button. (Depending on your version of Android and your phone's brand, this step may vary and look slightly different to the screenshots shown below.)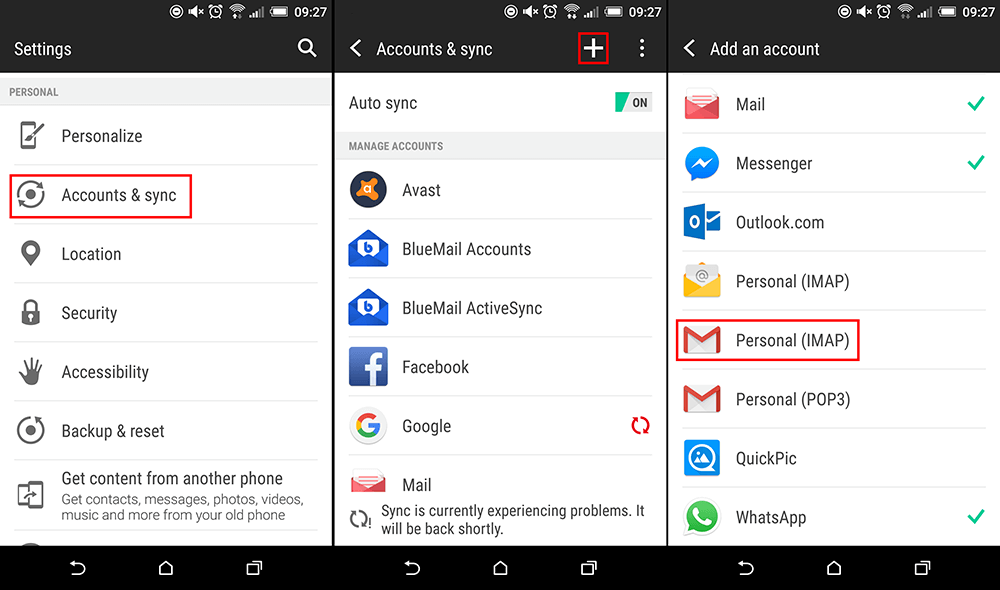 Once you are on the correct page, find and tap the option Personal IMAP (it has a Gmail icon) Now follow the prompts to set up your account, leaving everything on automatic where possible. When you get to the password box, use the password you generated in the earlier step. While you are here, don't forget to set how often you would like your account to refresh.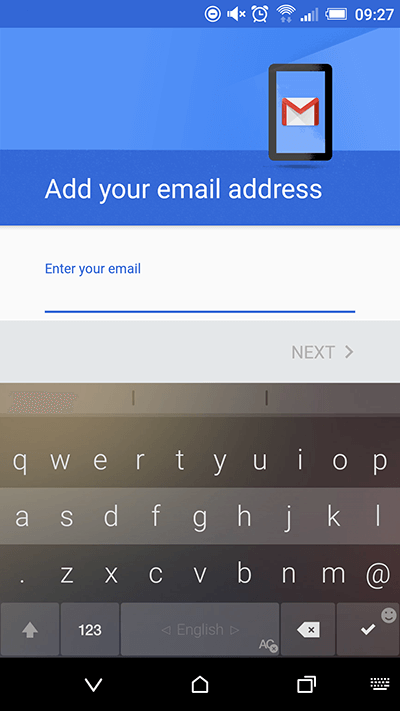 Manual iCloud Account Set Up Information.
If you want to set up your account manually you can use the following settings.
Incoming.

Server name: imap.mail.me.com

SSL required: Yes

Port: 993

 ..4

Outgoing.

Server name: smtp.mail.me.com

SSL Required: Yes

Port: 587

SMTP Authentication Required: Yes
When you are asked to enter your email or username in the outgoing server section, make sure you enter your full email address. If you have any drama with security try using TSL rather than SSL.
.
.
.