If you are using your computer in multiple environments, such as your work office network, a friends networks or just at home, you should know how to use a Proxy server. This guide will show you how to setup a proxy server on Microsoft Edge, Google Chrome, and Mozilla Firefox web browsers. As this guide is quite long, feel free to skip to the browser/browsers you use the most.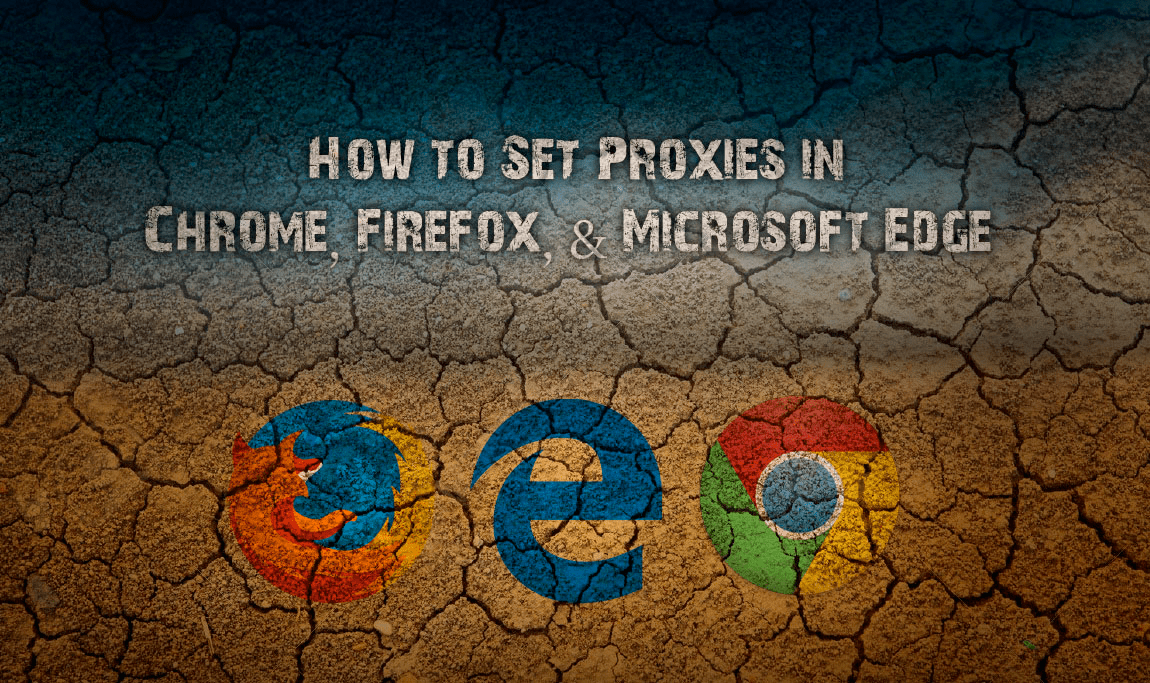 How to Erase a Recovery Partition on Windows 7, 8, and 10.
Proxy servers are basically a middleman in your connection to the Internet and can help protect your anonymity/privacy, they are also quite often used to get around IP blocks that may be restricting access to websites. If you would like a more in-depth rundown on how they work head on over to Wikipedia. For full setup guides, keep on reading below. 
Note: If you don't have a Proxy to use, Google 'Free Proxy Server List' and pick an option that best suits your location, anonymity, and speed requirements. 
How to Setup a Proxy Server on Google Chrome.
Setting up a Proxy server on Google Chrome is a strange affair as Chrome likes to hijack the Windows Proxy setup process, you'll understand what we mean shortly.
First, open Google Chrome Settings using the 3 dots icon in the upper right-hand corner of the browser and choose Settings from the list.

Next, you will need to scroll to the bottom of the list and click on Show Advanced Settings, then scroll down to the subheading Network. Here you will see Change Proxy Settings, click on it.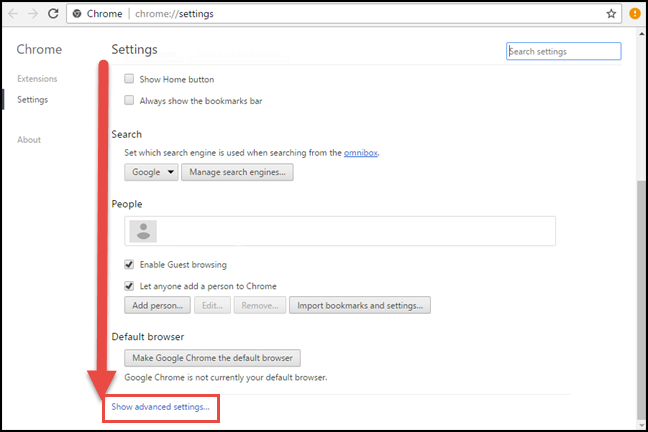 This is where Google Chrome will automatically hijack the Windows Internet Properties window. In this hijacked Internet Properties window, click the LAN settings option from the Connections tab.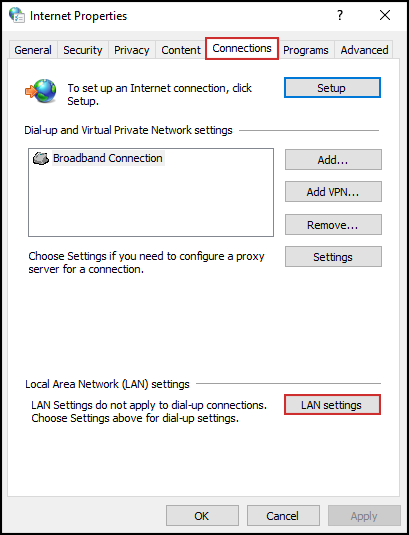 Now that the Local Area Network (LAN) Settings window is open, set your proxy server. you can choose either: Automatic Configuration Script, or use a Proxy Server (Manual version, which you will need to enter the details of your chosen server)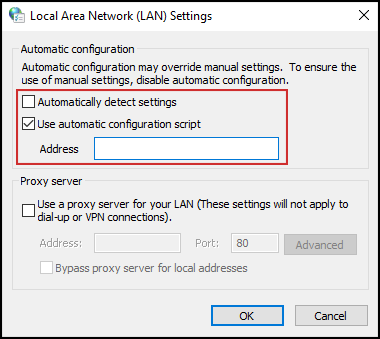 Once you have entered the Proxy information, click Ok in the Local Area Network (LAN) Settings window, then in the Internet Properties window to save your settings.
Note: Entering this information will also enable a Proxy for Internet Explorer and any other Windows applications that use Proxy settings from Internet Explorer.  
How to Setup a Proxy Server in Firefox.
Firefox borrows Windows Proxy settings to a degree also, however you can also set up individual proxy settings that will only affect Firefox.
You can do this by opening the Firefox Options menu, which can be found by clicking the 3 horizontal lines in the upper right-hand corner of the browser.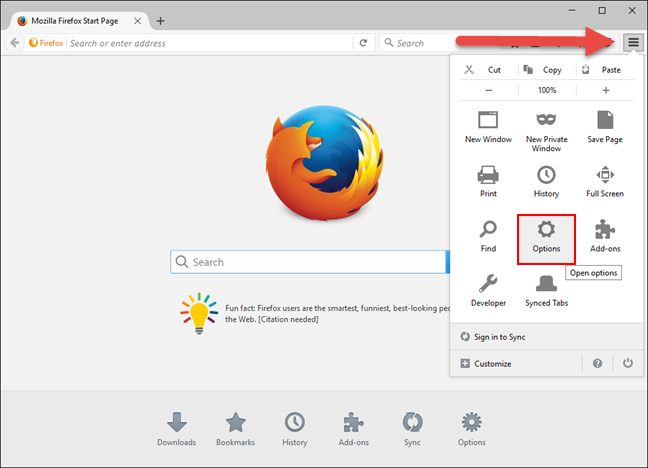 Once you have the options menu open, click the Advanced section in the column on the left, then, click the Network tab on the right. Here you will see subheading called Connection, click the Settings button on the right of this.
You should now see tons of proxy-related options. Firefox likes to use the system Proxy by default. (The one set in Windows) To manually set the proxy configuration for Firefox, choose Manual Proxy Configuration and enter your proxy details.
Note: Unlike most other browsers, Firefox lets you set different proxy servers and ports for all kinds of traffic. For example, HTTP, SSL, FTP. If you don't want your proxy to affect specific addresses, you can add them to the No Proxy For text box. Just make sure to separate the addresses with a comma.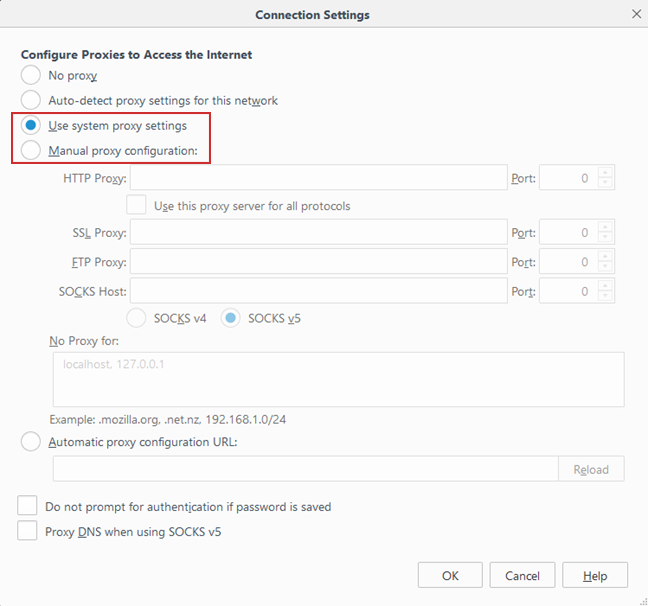 To wrap things up, Save your settings, click OK and close the options window.
How to Setup a Proxy Server in Microsoft Edge.
Microsoft Edge works in the exact same way that Google Chrome does when setting up a Proxy server. It just hijacks the main Windows 10 Proxy.
To find the Settings in Edge click Settings and More in the top-right corner of the browser (3 dots). From the menu that opens, select Settings.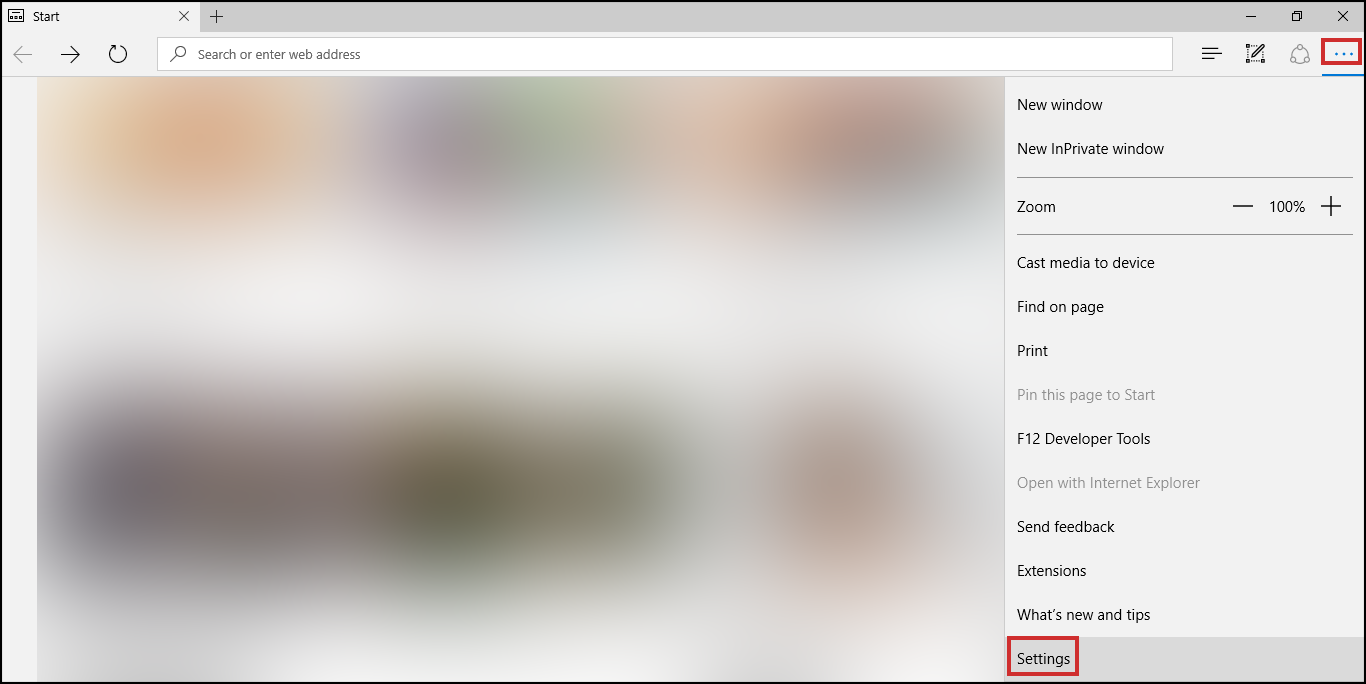 Here you will see a list of settings for Microsoft Edge, scroll down the list and click View Advanced Settings when it appears.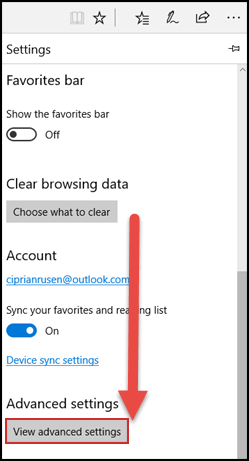 Find the Proxy setup section and click Open Proxy Settings.
This will automatically open the Windows 10 Settings app. As the rest of the setup is the same as setting up a Proxy on Windows 10, please use this guide. Setting up  Proxy Server in Windows 10. 
How to Turn off a Proxy Server.
For Google Chrome and Microsoft Edge users, go to Internet Properties, then the Connections tab. Next click LAN Settings at the bottom and untick Use automatic configuration script or Use a proxy server for your LAN (Depending on which proxy setting you were using). Then click Ok to save. If you are using Firefox, you can use the same method as setting up a proxy server, however, in the Connection Settings window, check the No proxy option and click OK.
In all honesty, it is going to save you a lot more time setting up a Proxy server directly from the Settings app on Windows. The step by step guide on how to do that can be found here: