If you are looking for a new way to share files between any device connected to your network without having to download programs and apps or sign up to websites, this guide will show you how to quickly and easily share files between any device on your network, Android, iOS, Windows, Mac, Blackberry, etc.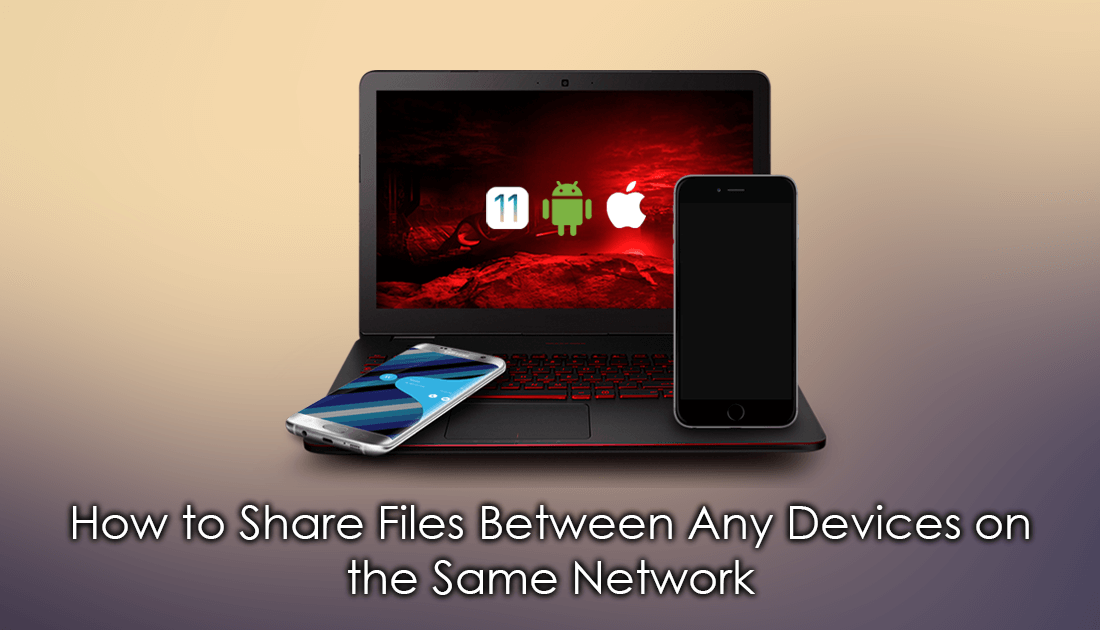 How to View Which Advertisers Have Used Your Information From Facebook.
The Internet is full of programs, apps, services, and devices that allow you to send and share content between devices. As there are so many different ways you can go about file transfers, finding a good reliable one, that doesn't require setup and logins can be difficult. Thankfully there's a fantastic new service available that allows you to send/share files between any device on connected to your network, regardless of its make and model.
The service is called Plover and only requires the devices you wish to transfer between to have an Internet browser, access to the Internet and of course be connected to your network. If all of the above criteria are met, which in most situations won't be a problem, Plover will be your new go-to service.
How Do You Transfer and Share Content Between Any Device on the Same Network?
Using Plover is one of the simplest file sharing experiences you'll ever have. All you need to do is visit the website https://plover.io/on the devices you wish to share/transfer files between. As soon as you hit the websites main page, your devices will automatically be assigned an animal as a name, this is how you identify your devices. (Your device animal will change each and every time you revisit or refresh the page)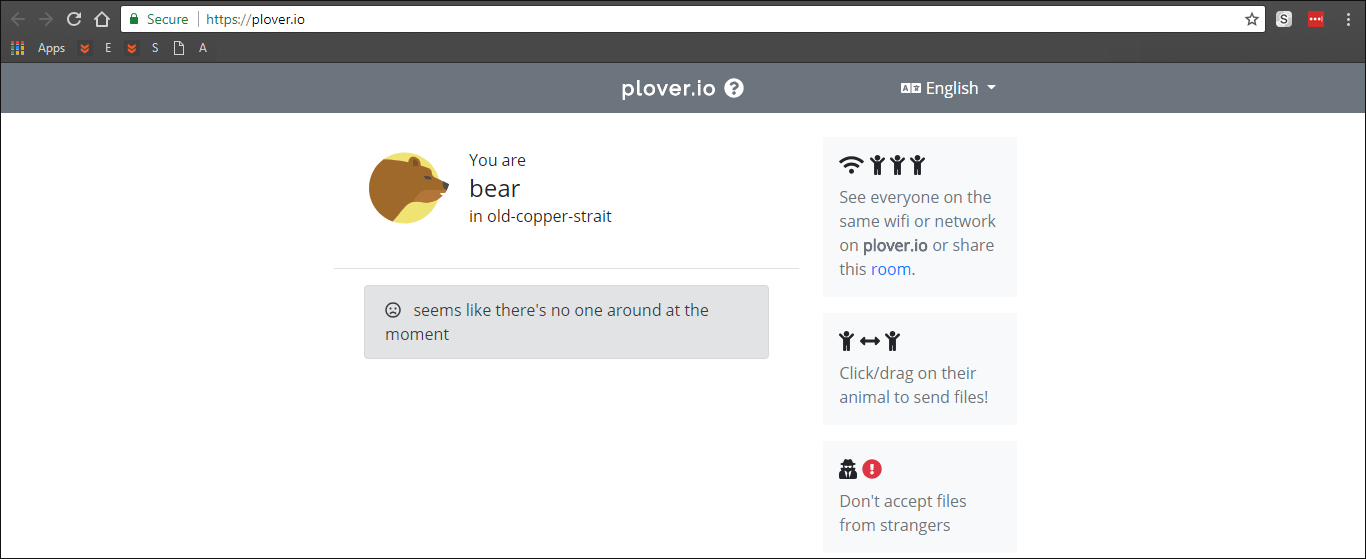 Unfortunately, the website doesn't offer any information about how many devices you can have connected simultaneously or if there is a limit on files sizes, though whilst testing it for this article I successfully sent files up to 700mb and had 4 devices connected.
Once you know the identity of your devices, sending content is simple. If you are on PC drag and drop the file you wish to share on to the animal which represents the receiving device, then accept the file share request on that device and download the file.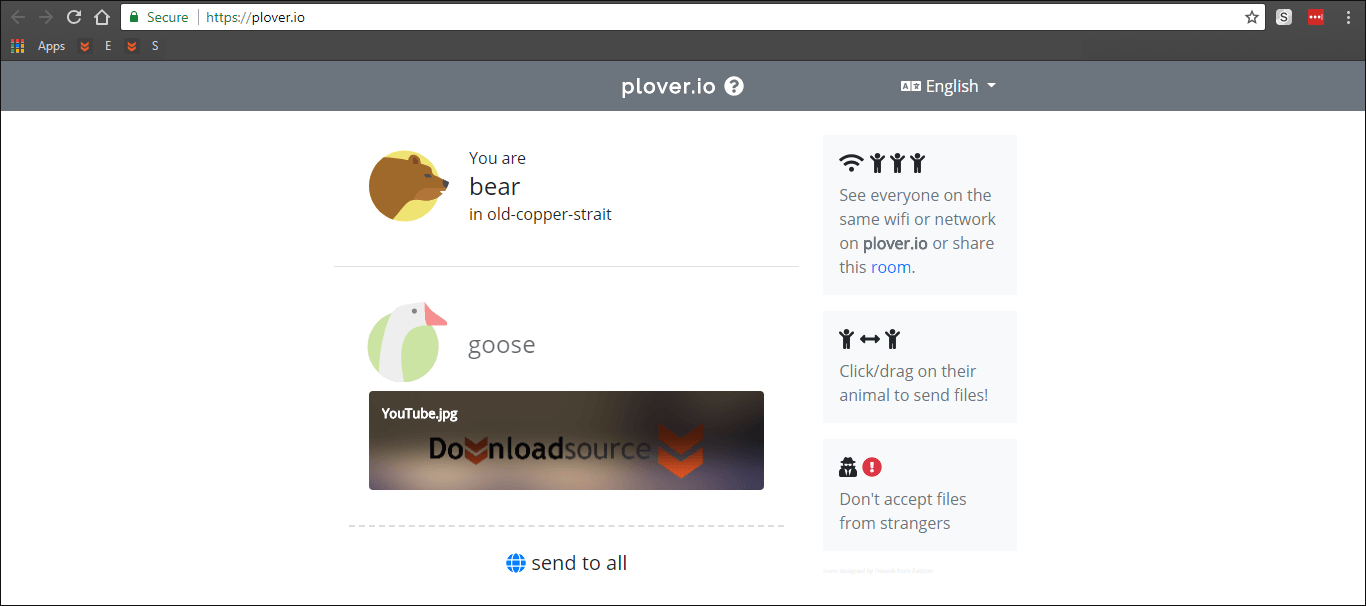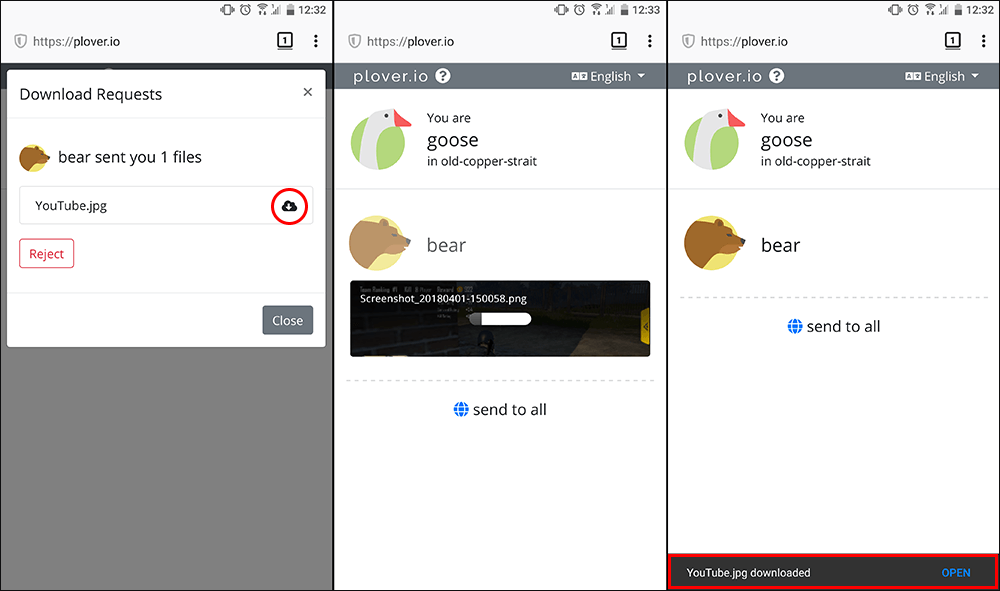 If you are sending from a mobile device to PC, tap the animal that is the PC, then use your phone's file explorer to find and choose a file. Now just accept the file on your computer and wait for the download to complete. Things don't get much simpler than this.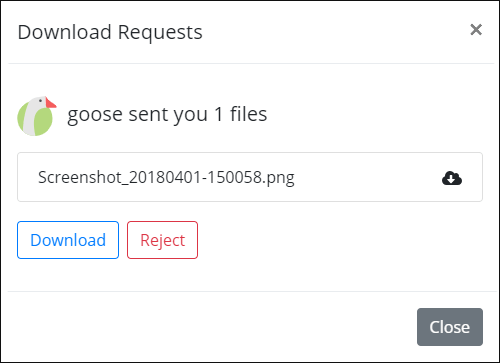 Note: If you are sending multiple files to a device, you will also be given the option to download all the contents as a ZIP file, which is a nice inclusion. Just be careful downloading ZIP files to your mobile device if you don't have a way to utilize them.
The website is also available in a variety of different languages too so you can quickly switch between your preferred language. If you wish to send content to everyone on your network you can use the Send All option at the bottom in the same manner.
One last thing to note is that Plover doesn't save or remember any content you have shared between devices, as soon as a file is received or rejected it is removed. Which is a good thing from a privacy perspective but may be annoying if you would like to download the file more than once.