Since the massive Cambridge Analytica scandal, Facebook has made some very quick and interesting changes to what information users can access regarding privacy and advertising. From today onwards it's now possible to view information about which advertisers you have interacted with and advertisers who have used your information for their own purposes.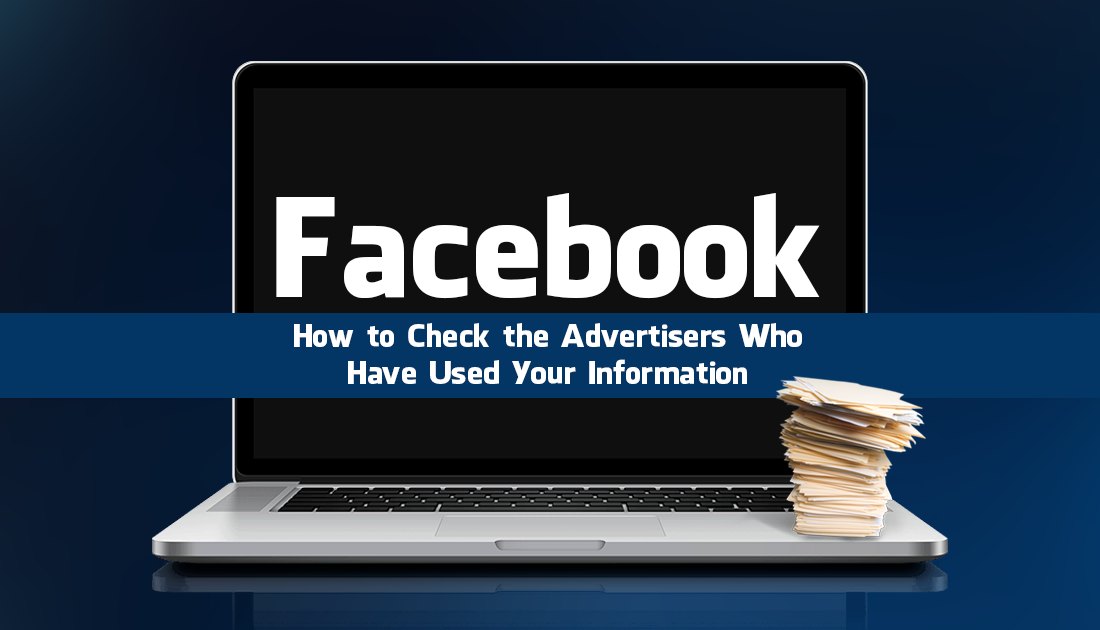 How to Block All Windows 10 Data Collection Features.
Now that Facebook has been viciously dragged out of the shadows and exposed for numerous breaches, leaks and poor handling of data, they have added several new options to the settings interface. The new additions allow you to check the ad content you have interacted with and the ad content that has interacted with you. Although this option and many others that have been changed are supposed to be easy to access… They aren't as well placed as originally promised, so follow along as we guide you through the same yet different maze that is Facebook's privacy, security, and ads settings.
How Do You Check and Change Which Advertisers, Companies, and Services Have Used Your Facebook Data?
As the saga continues Facebook have been quick to take action on the content users can access regarding their data and the ways it is being used. To get this information there are two paths you can take, the first is easily done from your mobile device and allows you to quickly check advertisers who have uploaded a contact list with your information and view ads you have interacted with. (Also available from the web version with identical steps)
The second option gives you the same information as the first option, however, is bundled with your entire Facebook history in such detail it feels as though every click and tap you have made on Facebook has been recorded. For this guide, we will be focusing on option 1, but if you'd like to delve really, really deep and scare yourself, you can check out the full guide on option 2 using the link below.

How to View and Download Your Entire Facebook Account History.
To begin, the first thing you have to do is make sure you have Facebook, version 167.0.0.42.94 or newer installed on your device. If you don't know how to check, open the Play Store, find facebook click Read More, then scroll to the bottom of the page.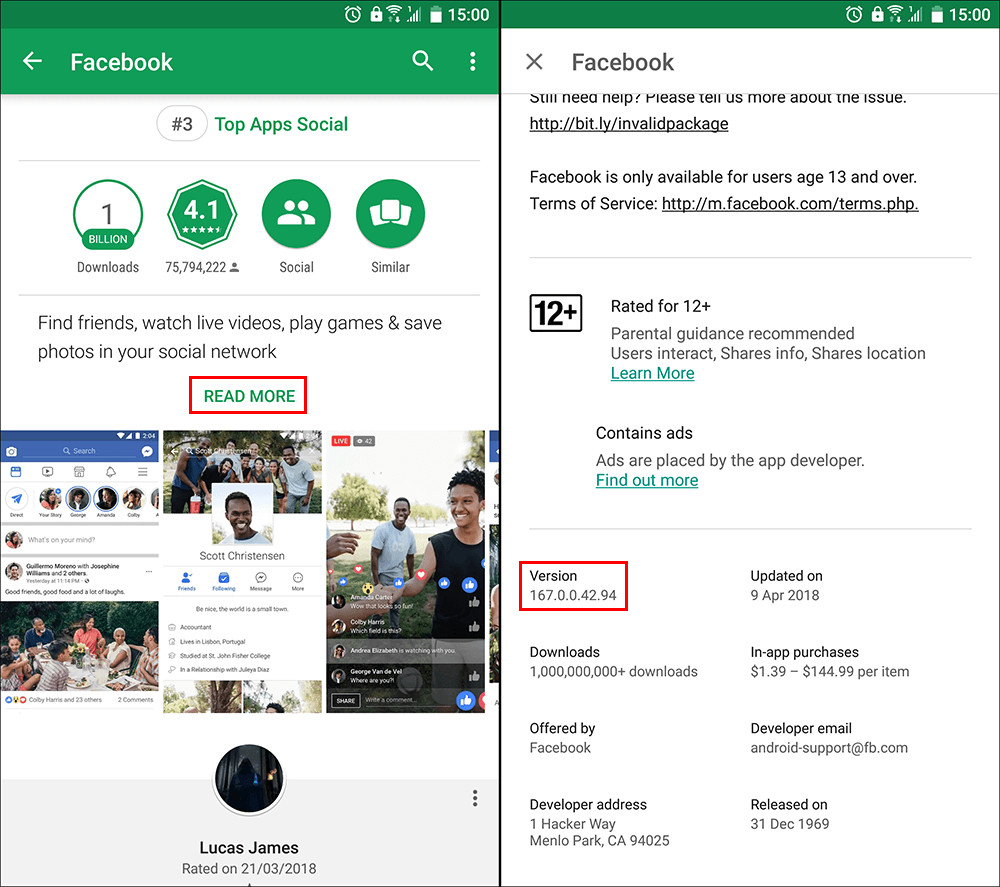 Alternatively, you can just update the app to get the latest version. Once you are running the correct version, open Facebook, tap the Hamburger icon in the top right corner, just below the Messenger icon and expand Settings & Privacy. Next tap, Settings then scroll down and tap on Ad Preferences underneath the Ads heading.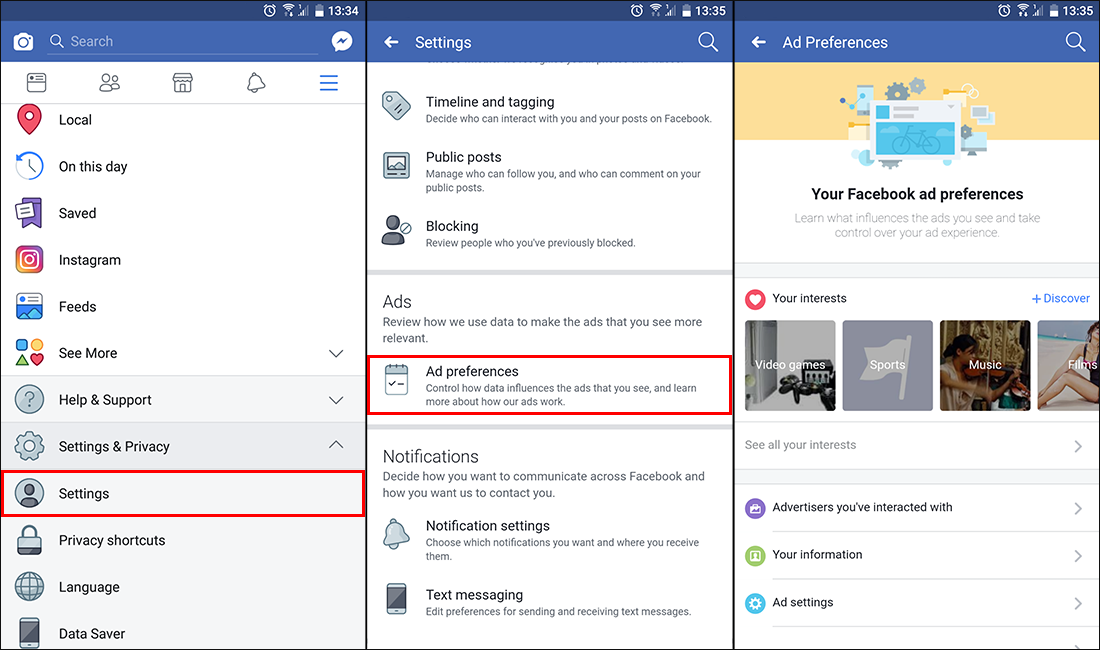 The 5 Main Categories.
Your Interests: Lets you view and remove topics that you have interacted with in the past, for example, video games, music, films, etc. To remove topic tap the three vertical dots next to the item and select Remove Interest
Advertisers You've Interacted With: Shows you all the advertisers whose ads you have clicked or tapped on and advertisers who uploaded a contact list with your information. (There's an explanation at the top of menu explaining what this exactly means) you can also view any ads you have blocked from this screen.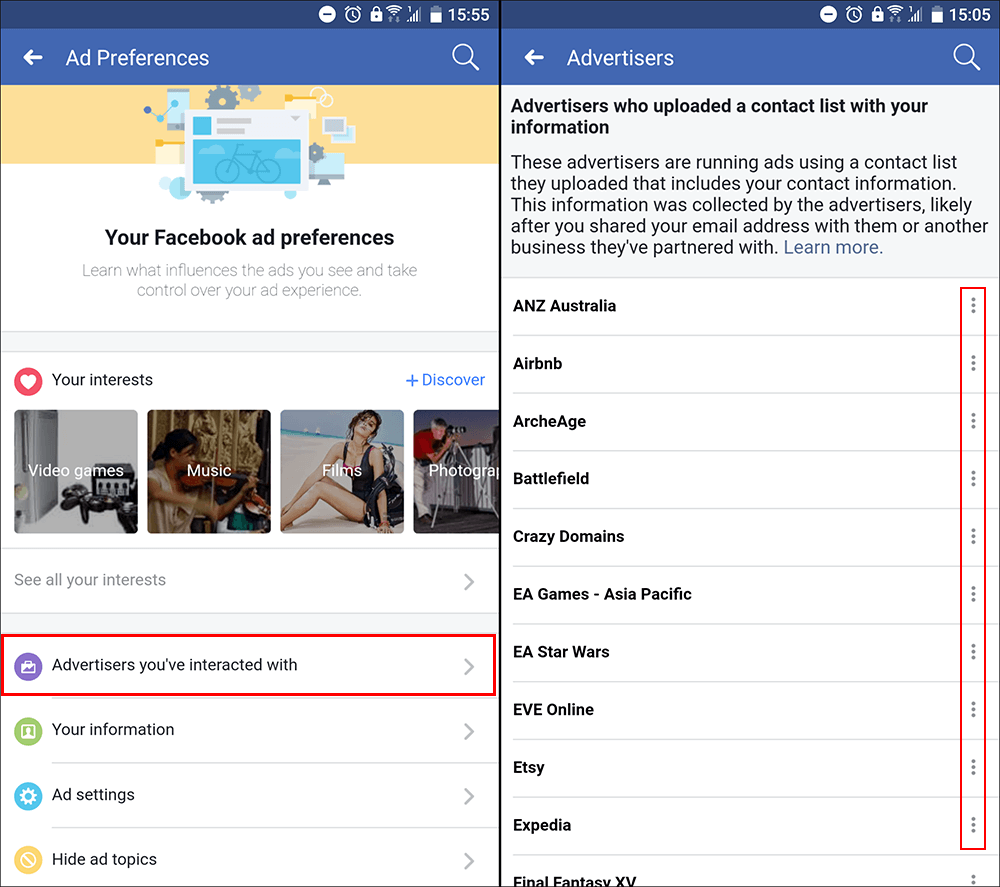 Your Information: Here you can view and change how ads are shown to you based on your profile settings, Relationship Status, Employer, Job Title, Education, etc. You can also change some of the more advanced options at the bottom by tapping, Review and Manage Your Categories.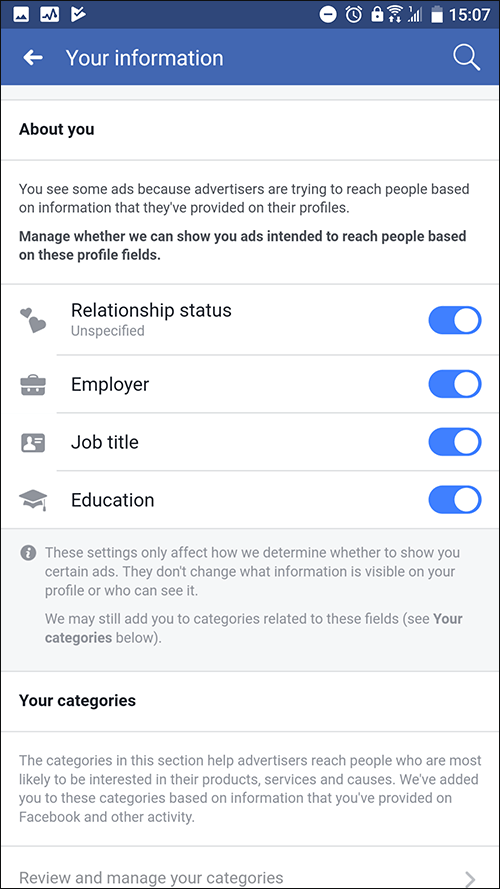 Ad Settings: Displays basic information about ad targeting and how Facebook shows you ads that are relevant to you.
Hide Ad Topics: This section allows you to block specific types of ads based on topics. By default Alcohol, Parenting, and Pets are listed as options you can block. If you wish to add more feel free.  
It will take some time to browse through all of the individual pages and remove content you don't wish to be included in. In total it took me about 10 minutes to remove myself from every aspect that was available within the menu. For a more detailed guide on the entire Facebook advertising system check out Facebook's official page here. It has recently been tailored for individuals to understand, not just the world's top business lawyers.