If you are a huge Halo fan and enjoyed every last minute of the HALO: Master Chief Collection (HALO: MCC) you'll be super pumped to find out that entries for the HALO: Infinite beta are now open. Which means you can now put your name down to be one of the first people to play and test the latest and hopefully greatest HALO game to date. Though it's going to be hard to beat the original trilogy.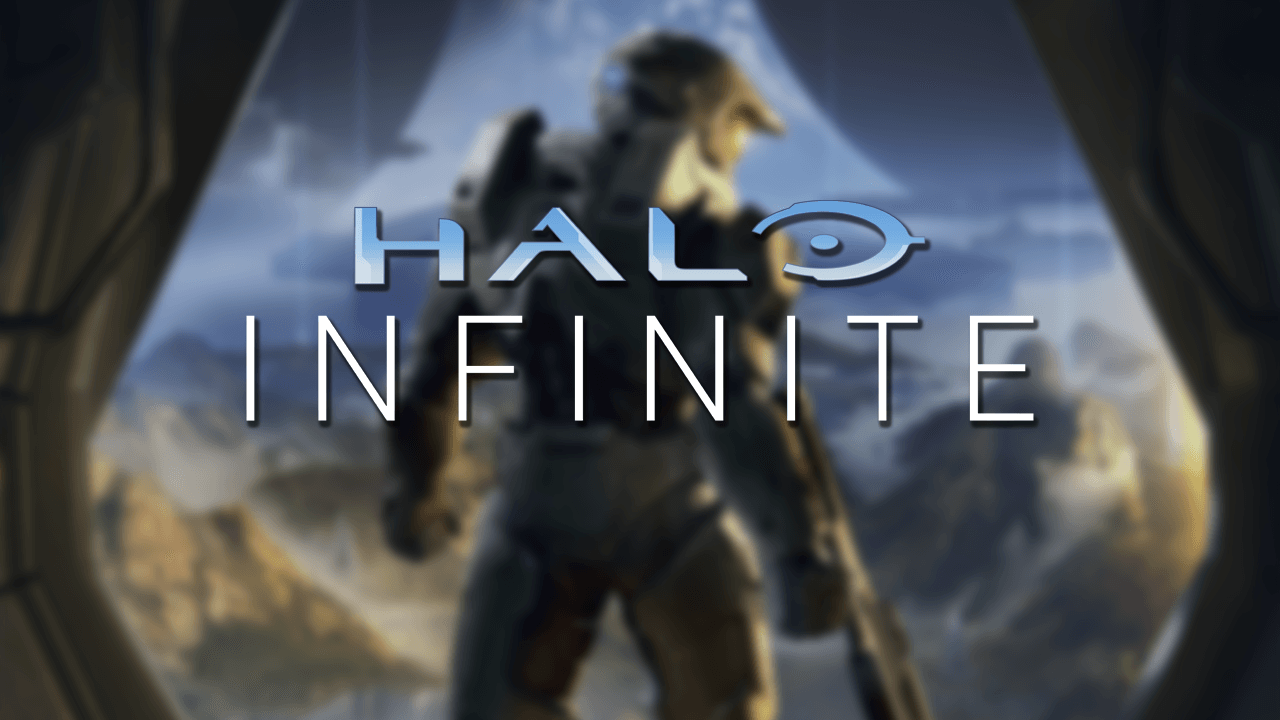 Related: How to register for Diablo Immortal early access.
After the major success of Halo: The Master Chief Collection on PC, all eyes are now firmly focused on the next instalment of Halo, Halo: Infinite. This will be the first time a Halo game has ever been launched on PC at the same time as Xbox. What's even better, is that it will be coming to Steam and won't be locked down on the Microsoft Store. Which is why this release could be one of the biggest games releases to date. 
This time around competition for getting into the beta testing cycle is probably going to be a little more crowded than the original MCC round. So you're going to want to get your name in early. The good news is that if you were part of the original MCC beta testing phase you'll automatically be entered into the new round of testing for Halo: Infinite. However! There is going to be some bias for or against you regarding your beta test history. 
For example, if you got invites to the previous flights and didn't partake or submit feedback when required, you're chances of getting an invite to the Halo: Infinite flights may be significantly reduced. Though there are a lot of other factors involved, including the specs of your PC, so you'll want to make sure that all the data you have provided is up to date. So you might as well follow along as we guide all the newbs through the signup process for Halo 6.  
What exactly does the Halo: Infinite beta require from me? How do I contribute to the Halo 6 beta?
Before we get into the full signup process there are a few more things to cover. 
Firstly, even if you don't have a PC and play exclusively on Xbox, you can still sign up for the Halo: Infinite early access beta. 
Secondly, the Halo Insider program has been designed to give players the chance to provide feedback and insights into how Halo: Infinite runs on a range of different system configurations. Real feedback on how the game runs and plays, including any bugs, exploits or glitches players may come across. Feedback for the developers is the main objective and aims to make sure the official release goes ahead as problem-free as possible. Something CDPR should have considered for Cyberpunk…
If you are lucky enough to be accepted into the Halo Insiders Program you'll be given access flights (test phases). The main requirement once you've gained access is that you complete 343 studios periodic surveys to provide feedback. Remember the more you are involved in the process the more likely you will be included in future rounds or game betas.
How do you sign up for the Halo: Infinite beta? The Halo 6 beta signup process. (Xbox & PC)
To kick start the process head on over to the Halo Insider home page, read through all the info, then click Sign-up at the top of the page. Once you are on the correct page sign in using your Microsoft account, the one linked to your Xbox Live account if you have one. If you don't have an Xbox Live account follow the process to create one, then proceed.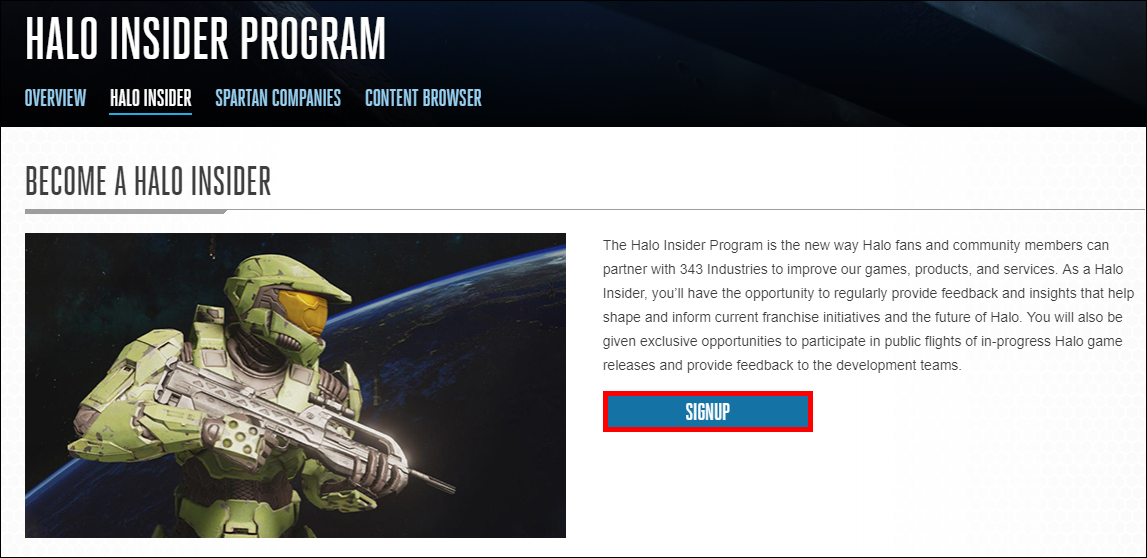 Once you have signed in, click Sign-up again, then answer all of the questions, which will take you about 5 minutes to complete. During this process make sure you specify the correct platform or platforms you wish to be involved in, either Xbox, PC or both if you really want.
If you choose PC you'll also need to upload a copy of your latest DirectX Diagnostic Data. If you don't know how to get the file you can follow the steps here. After you have finished filling out all the information, make sure everything checks out and that your email address has been verified. If you don't confirm this, your entire submission will be invalid. Now all you have to do is wait and hope that you will be selected for the program. Remember, there's still a considerable wait time until we have a proper date.