If you are using Microsoft Edge as your main browser, there's a good chance you have had a few experiences with it constantly trying to save your credit card and payment information. Thankfully if this is bothering you or you find it a security risk, it's easy enough to disable the feature, so follow along as we show you how.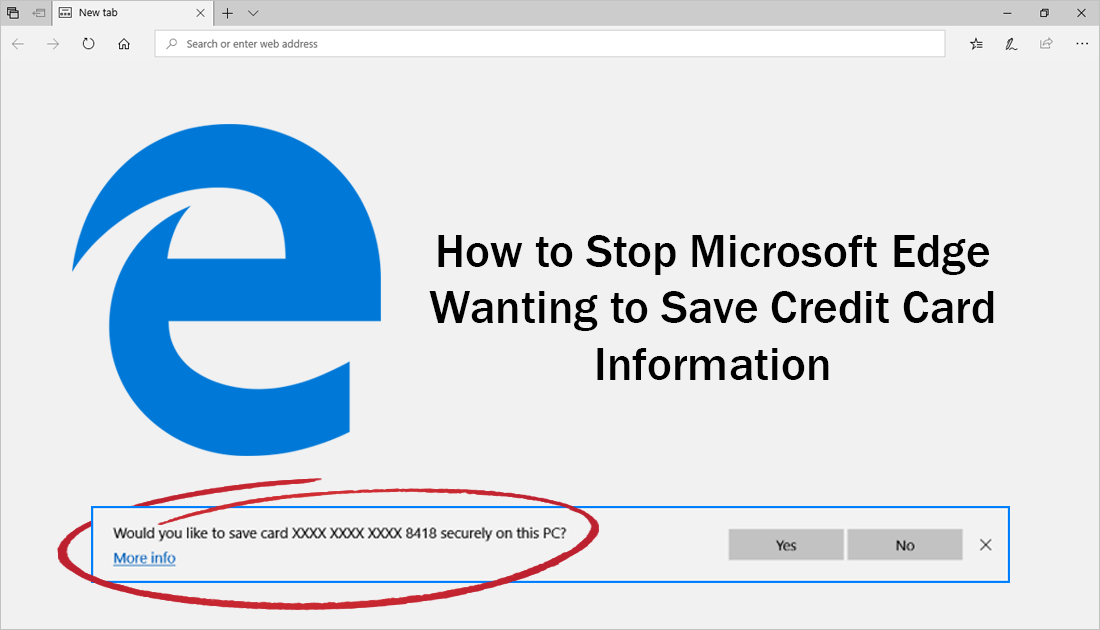 How to Get Instagram Lite in Any Country.
For the last few years, Internet browsers like Chrome, Edge, Firefox, Safari and many others have been adamant on saving and storing as much information as they can. Although this is super convenient and security is a top priority, it's still a little unnerving knowing that sooner or later someone is going to figure out how to hack these systems.
If you are one of the many users out there who constantly reject Microsoft Edges offers, this article will show you how to finally stop Edge asking to save your payment and credit card information.
How Do You Stop Microsoft Edge Asking to Save Credit Card Information?
Thankfully, unlike a lot of other settings on Windows 10, preventing Edge from saving credit card and payment information is relatively easy. To begin, open Microsoft Edge into the main window as you normally would. Once you have Edge open, click the three vertical dots in the top right-hand corner, then click Settings from the bottom of the list.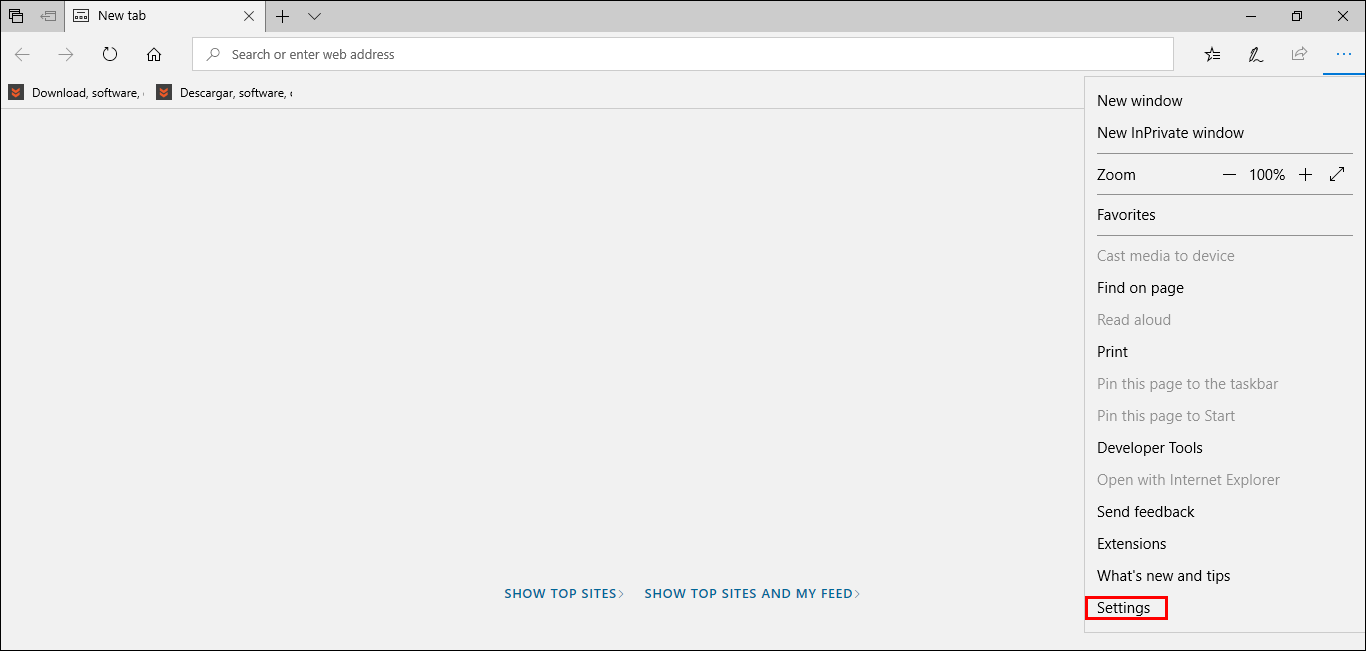 Next, scroll down the new list until you find View Advanced Settings.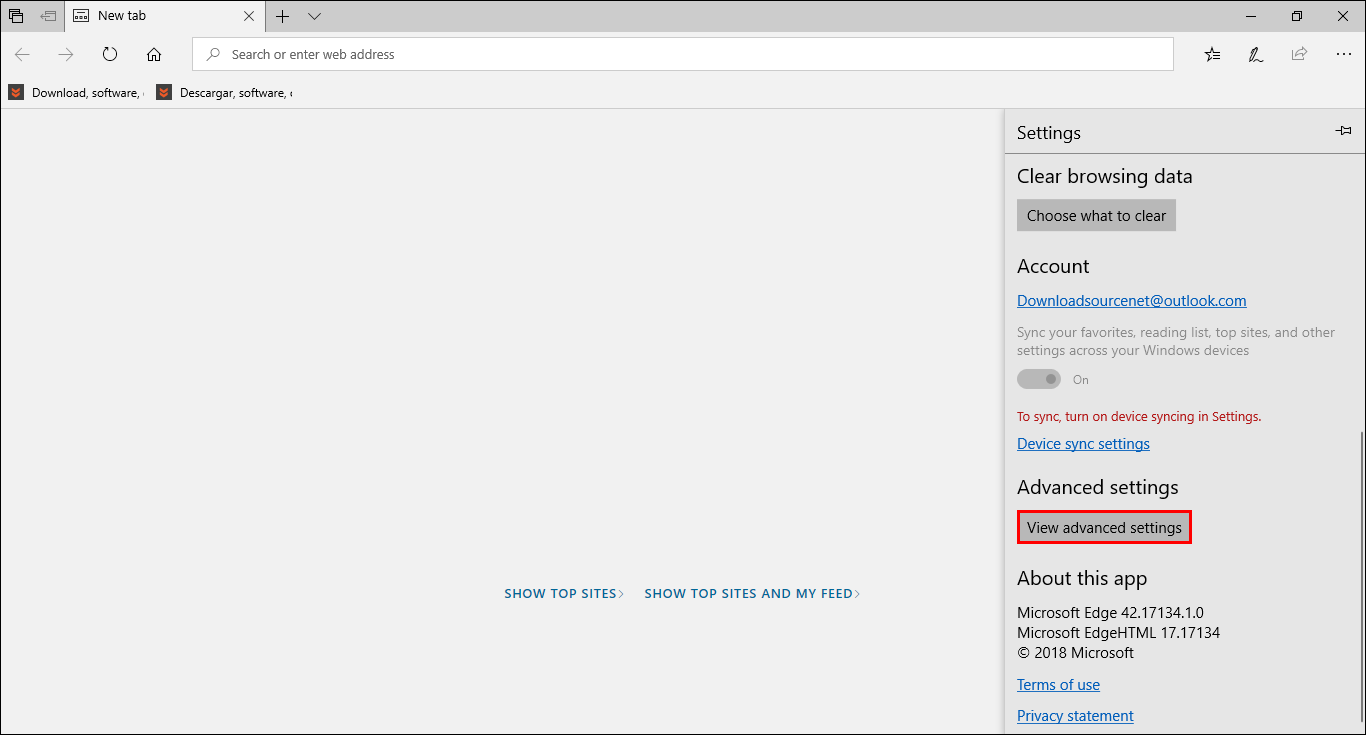 On this final list, you will see a few different options under the Autofill Heading. The toggle you are looking for is called Cards and will be on by default. Simply flip this blue toggle to Off (grey) and Edge will instantly stop asking to save your credit card payment details. If you are worried about any other information such as passwords and form entries, feel free to disable the toggles underneath those also. 

Note: If you have any credit card information saved already, you can remove it from the manage cards section.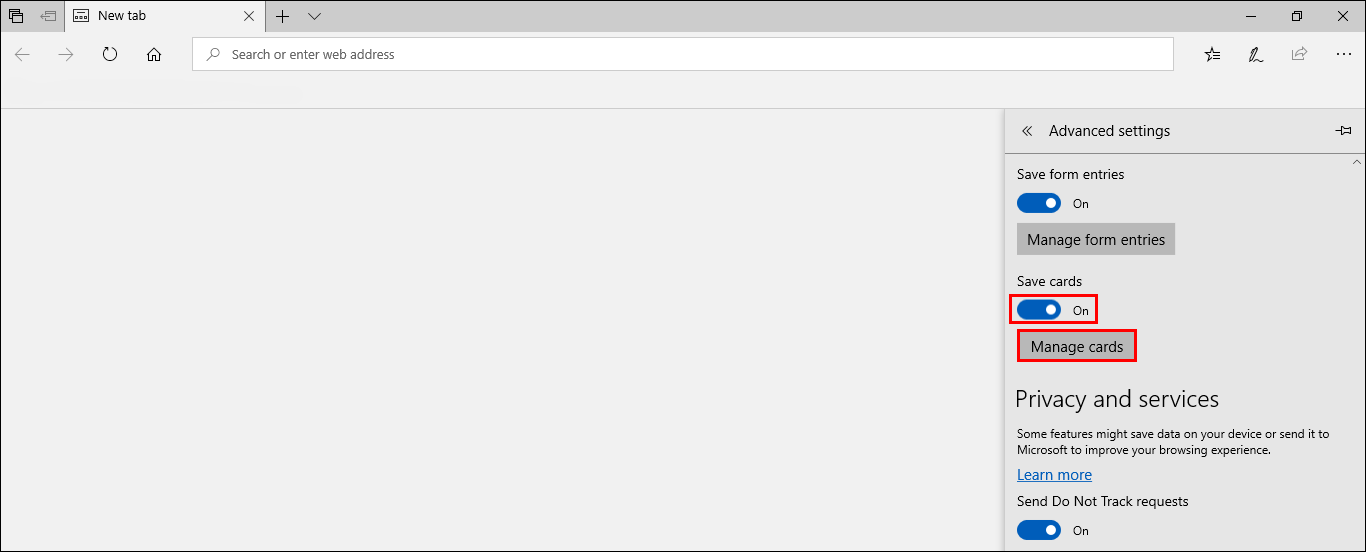 Alternatively, if you are using a newer version of Windows 10 and Edge, you can find the option under Settings > Password and Autofill. Again, all you have to do is disable the toggle underneath Cards and Edge will stop asking to save your credit card info.
How Do You Stop Microsoft Edge Asking to Save Payment Info on Edge Mobile?
If you are using Edge on a mobile device the process is basically the same, however, you can't separate forms, passwords, and cards. Instead, they are all piled into one group. Simply tap the three dots in the bottom right-hand corner, select Settings, tap Autofill and Payments, then make sure the Auto-Fill toggle at the top is flipped to Off.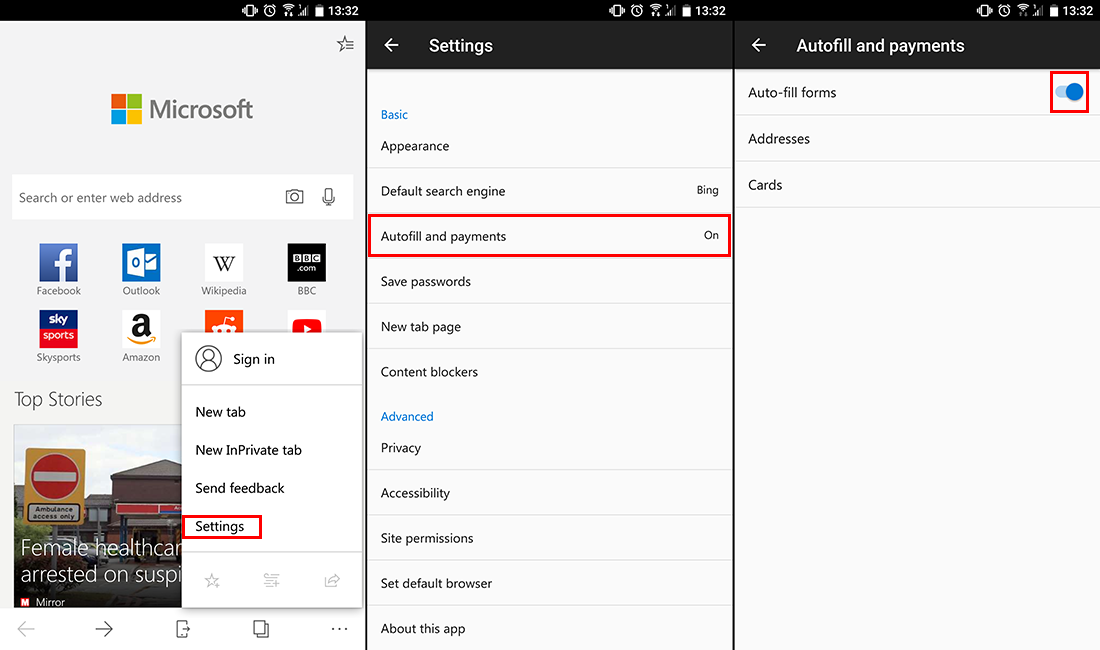 Related: While you are making some changes to Microsoft Edge, don't forget to check out the following Microsoft Edge Mobile guides.

How to Enable Dark Mode on Microsoft Edge Mobile.
How to Block Specific Websites on Microsoft Edge Mobile.
How to Make Microsoft Edge on Android Search Google Not Bing.
How to Use Microsoft Edge to Track Your Child or Loved Ones location.
.
.