Having your Internet browser save passwords for you is a very popular way to make life on the Internet easier. Unfortunately, with hackers getting smarter and smarter, saving your passwords within your browser may not be the safest option anymore. If you have already stopped doing so and are opting to remember them instead or are using a secure password management tool like LastPass, this guide will show you how to stop your browser begging to save your passwords.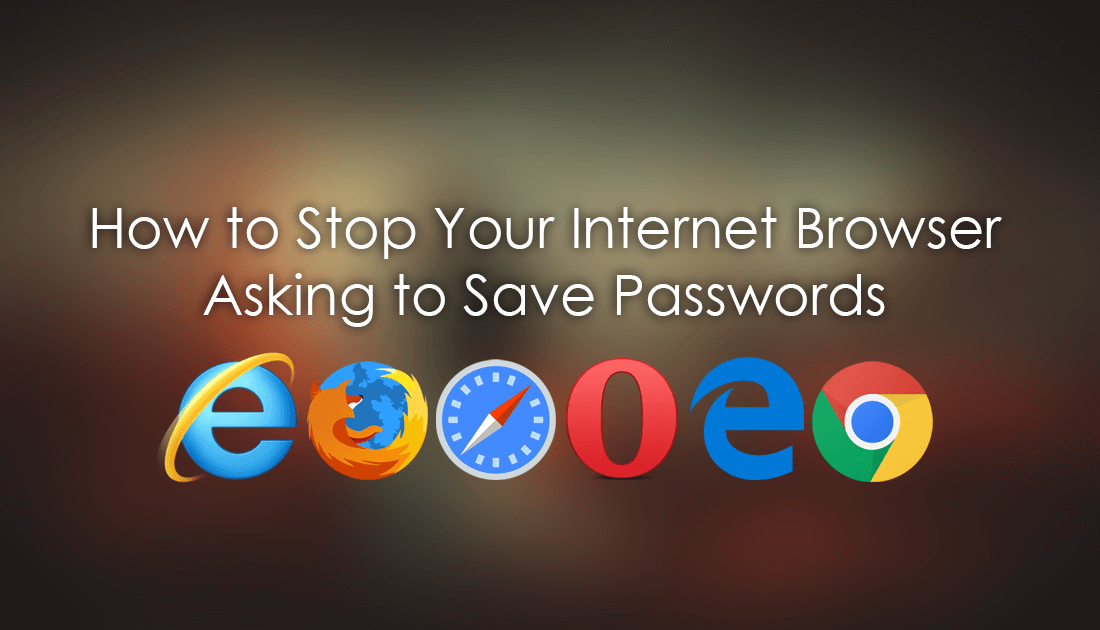 Four of the Best Free Online Photography Tools For Retouching Portraits.
Storing your passwords anywhere outside of the confines of your brain has its risks and unfortunately, these are risks you cannot completely eradicate. As we established earlier using your browser's built-in password storage option isn't the safest option anymore either. So what options do you have?
The current and most popular/advised solution is to use a third-party password manager like LastPass or Dashlane to store account login information for websites and services. However! As well rated and secure as these services are, there will always be the possibility they will eventually be hacked. Because of this constant threat, I would advise making sure you keep your most valuable passwords locked away in your head, your banking, crypto and Facebook account information for example.
How to Stop Google Chrome Offering to Remember Passwords.
As Chrome is the most popular choice for browsing the Internet we shall start with it. To begin, launch Chrome and click the 3 vertical dots in the upper right-hand corner of the screen. From the drop-down menu, choose Settings, then scroll to the bottom of the page and expand Advanced Settings.

With Advanced Settings Expanded, scroll down and click Manage Passwords when you see it. Inside this menu flip the first toggle to Off.

Note: If you have decided to stick with the old Chrome Material design layout, you can find the option in roughly the same place. In fact, it's probably easier...
How to Stop Firefox Offering to Remember Passwords.
To stop Firefox nagging you to save passwords, click the Hamburger icon in the top right-hand corner of the window and select Options from the list. Next, change to the Privacy and Security tab and untick the box Remember logins and passwords for websites.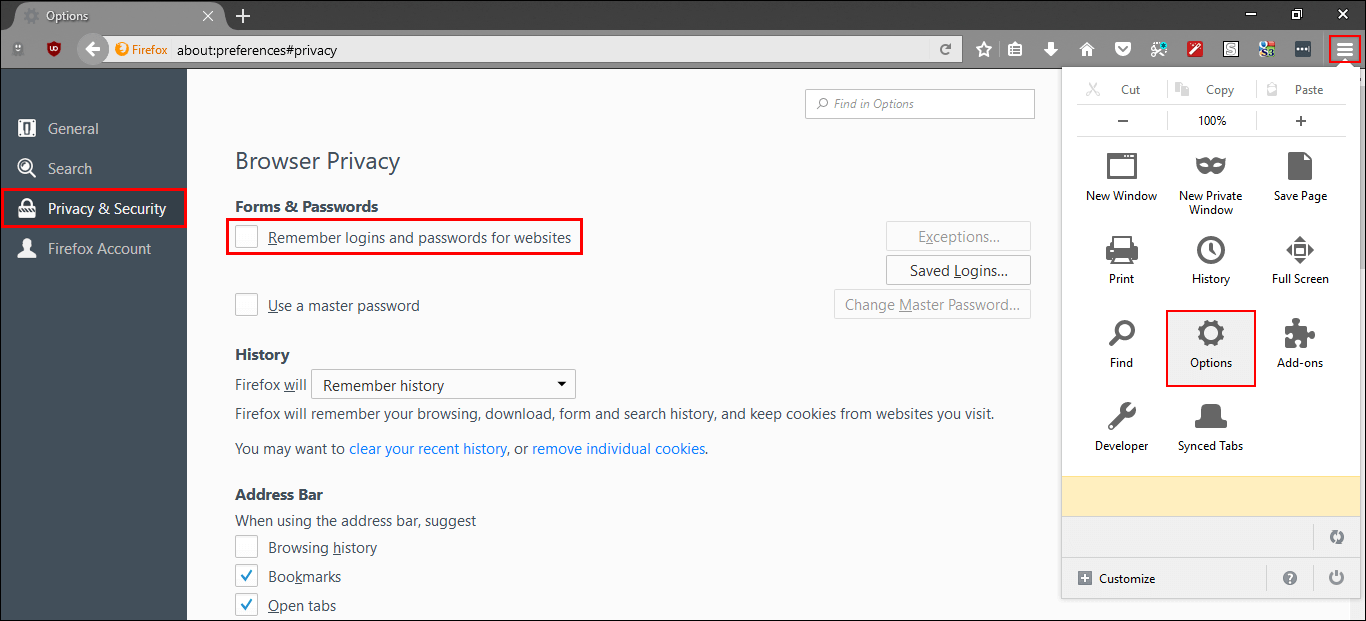 Note: If you want to delete any stored passwords click on Saved logins, then click Remove All.
How to Stop Opera Offering to Remember Passwords.
If you are an Opera user, open Opera, then open the Opera menu from the top-left corner and select Settings. Here change to the Privacy & security tab on the left and uncheck the option Offer to save passwords I enter on the web.

Note: To delete any saved passwords, click Show all passwords,  then and cross (X) next to each password to remove it.
How to Stop Safari Offering to Remember Passwords.
On Safari, you can stop remembering passwords by doing the following. First Open Safari, click the Safari menu at the top of the screen, then click Preferences. Here simply untick the box next to Usernames and passwords to stop Safari from saving your passwords.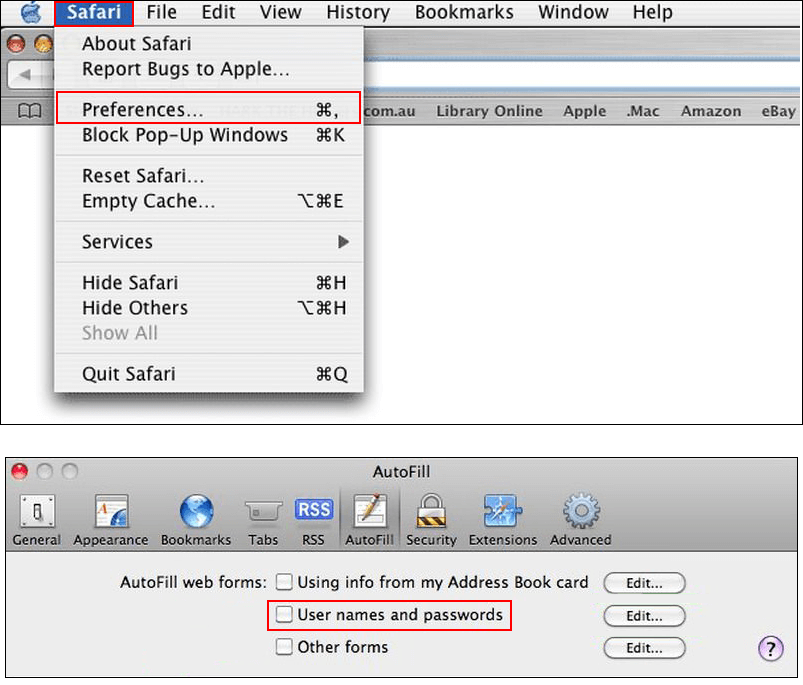 Note: To delete all saved passwords, click Edit next to Usernames and passwords, then choose the option that best suits you.
How to Stop Microsoft Edge Offering to Remember Passwords.
In Microsoft Edge, you can stop the browser saving your passwords by doing the following.
Click the on Settings in the top right corner, then scroll down and click on View advanced settings. Now scroll down and set the toggle for Offer to save passwords to Off.

Note: Click Manage my saved passwords to view and delete all your saved passwords.
How to Stop Internet Explorer Offering to Remember Passwords.
For everyone who's using Internet Explorer, click on the Cog in the top-right corner and select Internet options. Next, change to the Content tab, click Settings, then in the AutoComplete section uncheck the checkbox next to Usernames and passwords on forms.

Note: To view and delete saved passwords click Manage Passwords and proceed to delete everything you don't want to keep.
How to Delete Saved Passwords on All Browsers.
Another easy way to delete all save content from your browser including passwords is to use the Clear Browser Data option. Which you can find under Settings > Advanced Settings on almost all browsers.