If you are a big fan of the Starlink Satellite Internet and communication project and would love to know when Starlink Satellites are due to pass over your location. This article will show you how to track them in real-time and find the best visibility windows to view them.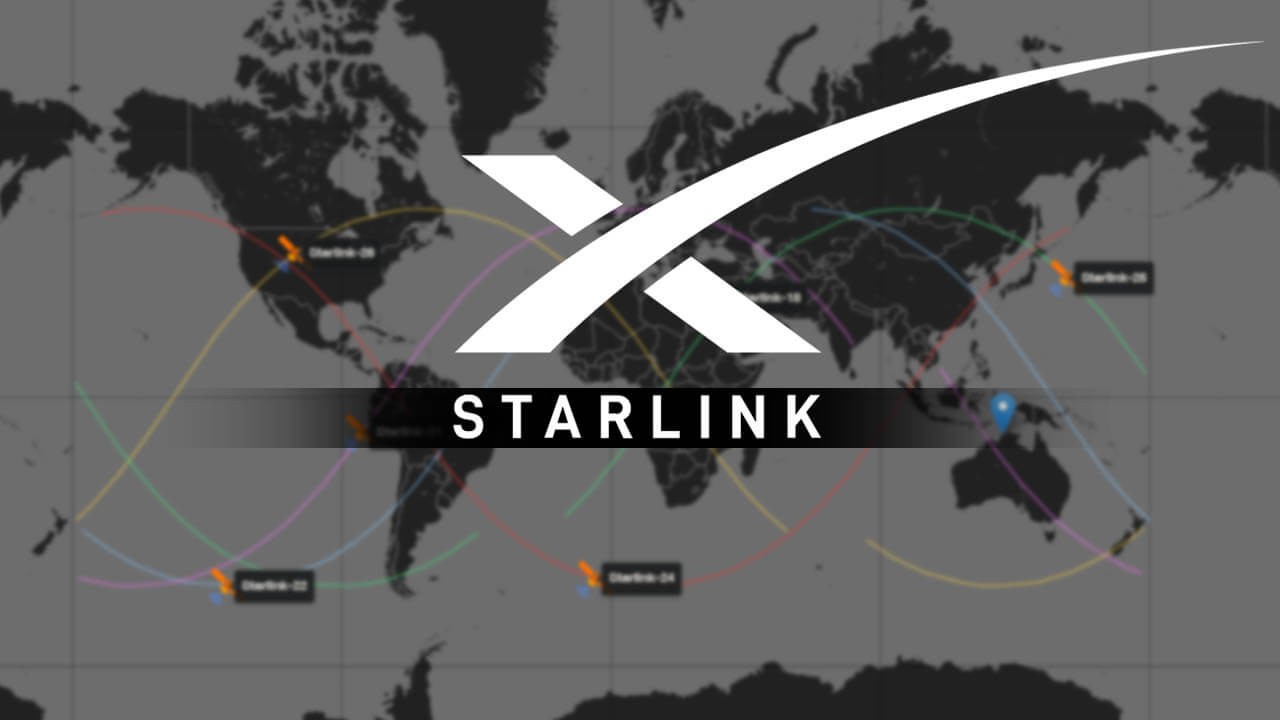 Related: How to Create Your Own Custom Desktop Computer Stat Screen.
Elon Musk's Starlink project seemed like a crazy idea that was never going to get off the ground, with sceptics mocking the concept from the get-go. Fast forward a few years and Starlink is now up and running with more and more satellites launching regularly. If you haven't already checked it out yet, you can head on over to the official website to view current Internet plans and hardware costs. They are quite good considering how young the network is.

Although the current bandwidth isn't comparable to present wired connections, each satellite launch improves network coverage and speeds. One of the coolest things about Starlink is the fact that you can watch satellites passing over your location, just like you can see the International Space Station as it orbits the Earth. To make tracking Starlink Satellites easier there is now a website that gives you all the information you need to plan the perfect Starlink gazing night.
How do you find out when Starlink Satellites are due to pass over your location?
To find out where Starlink Satellites are and when they will be visible, you'll need to head on over to the Starlink Satellite tracking website. Thankfully there is no sign up required. Once you are on the main Starlink tracking page, you have two different options. Allow location access or manually pick a location from the list. Seeing as I am anti location access, I just picked a location that is pretty close to my area.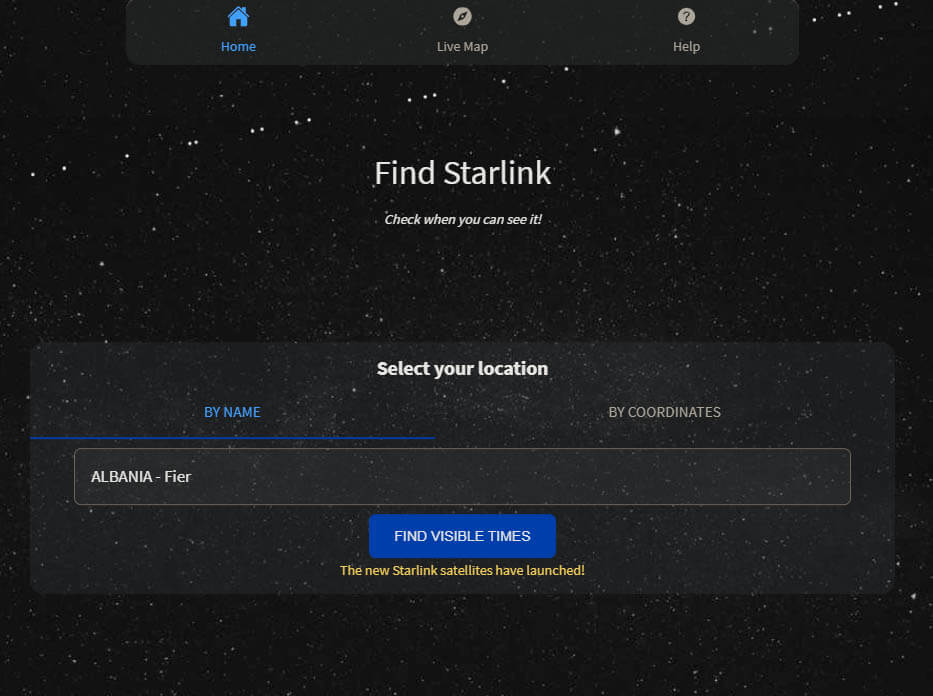 Once you have picked your location, you'll be taken to a new page with all the information you need to see if it's worth going out to watch the Starlink Satellites pass by. You can see how good visibility will be and at what times they will be flying past. As there are already quite a few satellites in orbit you don't usually have to wait long for another flyby. The biggest issue is simply waiting for it to be dark enough to see them.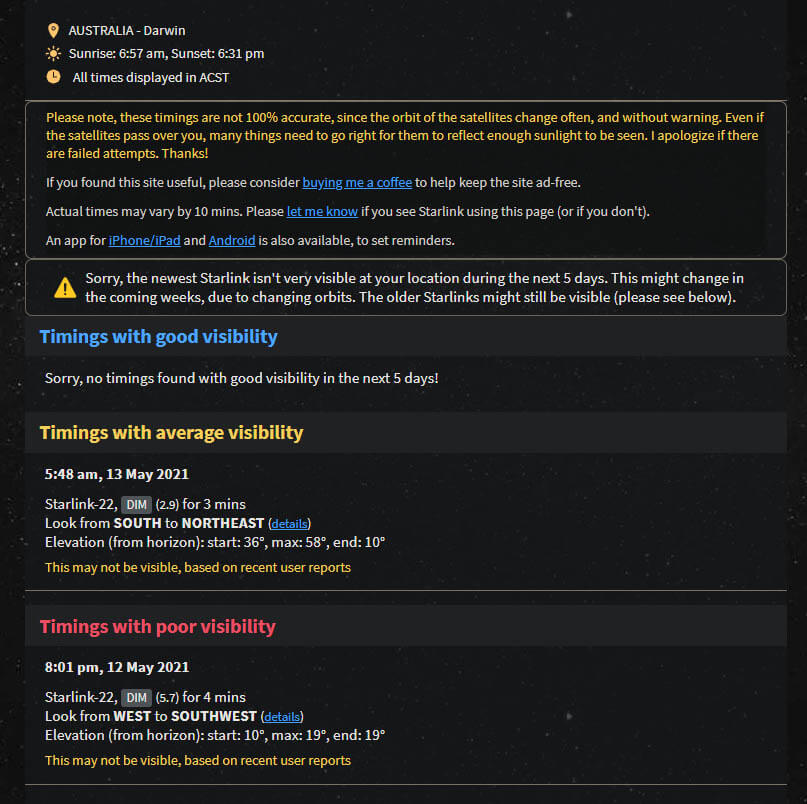 There are also quite a few other aspects that need to be taken into account in order for you to see the satellites, all of which are environmentally based so you may have to check a few different viewing windows to catch the perfect glimpse. Since the orbit of the satellites changes quite often, and without warning, you may go out and see nothing. However, the biggest influence on your ability to watch the Starlink network in action is the amount of sunlight the satellites are reflecting. If they don't catch enough light, they will pass by completely invisible.
Another really interesting feature of the Starlink tracking website is the ability to watch the live map of the satellites tracking their way around the globe. Although it doesn't show every single Satellite in orbit it does give you a good reference of the speed at which they move and their general coverage. Anyway, that wraps up this guide, so far this is the best tool for finding the best time to watch Starlink satellites pass over.