If you use Google Chrome on your Android or iOS mobile device for all your Internet browsing and Google search needs. Follow along as this article shows you how to remove the newly added Recommended Categories sorting option when searching using Google Search. The newly added thumbnail categories that allow you to fine-tune search results to things like New, Films, Recipes, Fashion, and so on.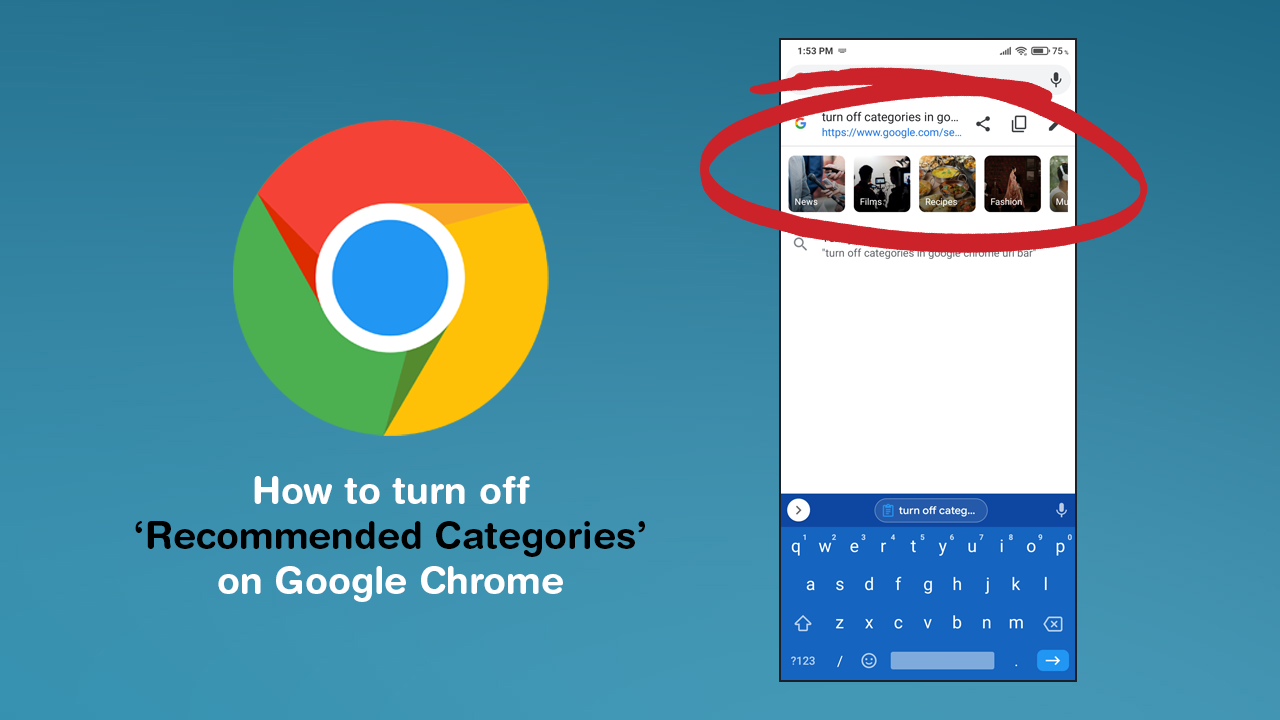 How to fix Netflix error code NW-2-5. Netflix error NW-2-5 fix.
Google Chrome is still the most widely used Internet browser on the market across all devices, having managed to hold on to most of the market share for almost a decade. Being easy to acquire, easy to use, and easy to customise is the main reason for this. However, being preinstalled on billions of devices is the main reason for Chromes massive user base. 
As great as Google Chrome is, there are some features and aspects of it that you may wish to change from time to time, so follow along as we show you how to get rid of Googles new Recommended Categories listing that appears below any searches that you have made using the browser and search engine. 
Related: How to fix: The system registry contains invalid file paths upgrade error on Windows 10.
How do you stop seeing Recommended Categories in Google Chrome when searching with Google?
As we mentioned above, customising Google Chrome is generally an easy experience, however, there are a lot of options that aren't easily accessed from the settings menu. These options require you to access chrome://flags. Within Chrome flags, there are thousands of different options that can be adjusted to change the way Chrome appears and works for you. Over the years we have covered hundreds of different changes but this one is probably one of the most requested, so let's begin. 
First, make sure Google Chrome is fully up to date, then copy and paste or type chrome://flags into the address bar of a tab and tap to search it. This will bring you to Chromes advanced settings page where you'll next need to search 'query tiles' using the search bar below the Chrome address bar. This will bring up an option (highlighted in yellow) called Show query tiles. Below this entry, you'll see a drop-down menu set to Default. 
Now simply change this from Default to Disabled, then tap the Relaunch. This will restart Chrome and refresh the setting to remove all Recommended Category cards. Like a lot of Google Chrome settings and features, this may not remain an option forever. Google has a tendency to allow this kind of adjustments for a short period of time before forcing change upon us.  
On a side note…
Seeing as there is probably a good chance that you use Netflix and may stumble across the following error code at some stage, make sure you check out our guide on fixing Netflix Error Code NW-2-5. A new and super connection error that seems to happen on a range of different Netflix enabled devices including smart TVs, Android devices, computer etc. 
How to fix Netflix error code NW-2-5. Netflix error NW-2-5 fix.