If you are using Roku and are loving it but can't stand the stupid button press sounds that are the default option on the platform. This article will show you how to disable them. Currently, every single button press on Roku plays an annoying sound that really doesn't need to exist. Every other platform seems to do fine without them.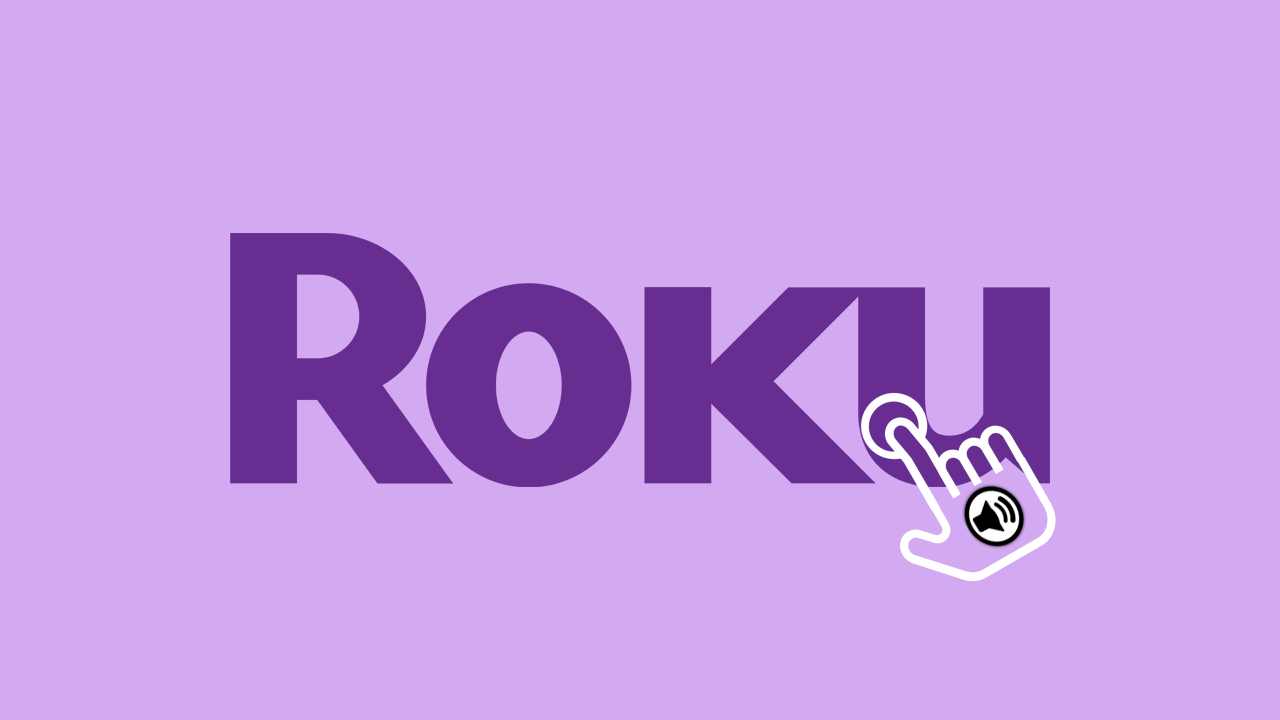 Related: How to add FSR 2.0 to Red Dead Redemption 2 | FidelityFx Super Resolution 2.0 RDR2.
Roku is a very popular streaming platform that allows you to get all your favourite streaming services on your TV. It's cheap, easy to use and does exactly what it is supposed to do straight out of the box. However, there is one super annoying thing about Roku that no other streaming service or platform has. Super annoying button press sounds… By default, Roku plays an annoying keypress sound each and every time you press a button…
Thankfully, Roku does include options that will allow you to turn off button press sounds so that you can control your device without any annoying sounds. Alternatively, there are some different sound level options available so you can switch between High, Medium, and Low. However, this guide will be setting them to Off but you can do whatever works best for you.
How do you turn off Roku button press sounds? Change Roku button press volume levels.
To begin, the first thing you'll need to do is turn on Roku.
Once you are sitting on the Roku home screen, select Settings from the left-hand sidebar.
Next, choose Audio then find the Menu volume option.
Now all you have to do is choose your desired button press volume, we'll be choosing Off, however, you can choose any of the options available: High, Medium, Low, etc.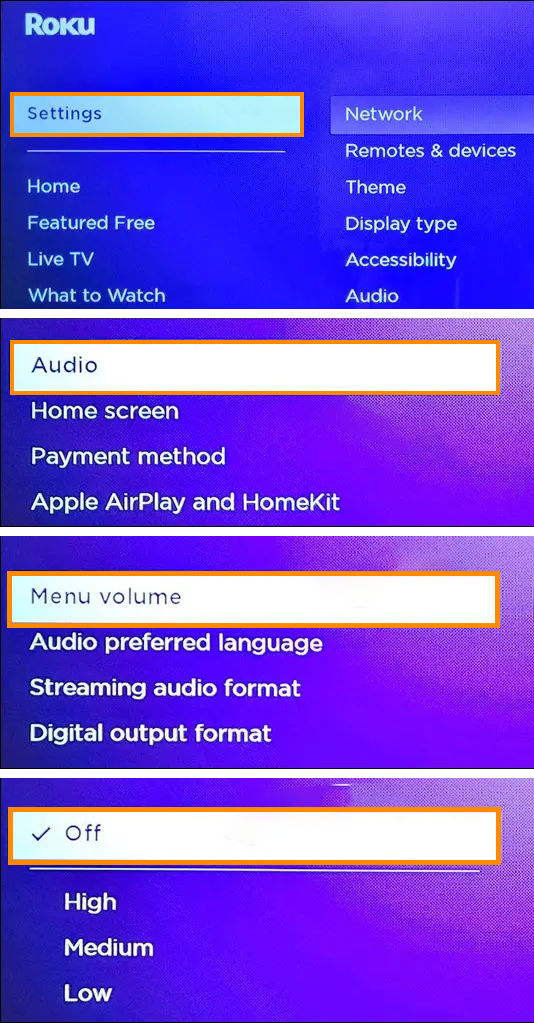 As soon as you make the change it will take effect and stay that way until you manually go back in and change your settings. If your Roku device ever resets to factory default settings, you'll need to return to the same location and make the change again, however, this doesn't usually happen very often but you may accidentally do it.
Having problems with audio & video sync on Netflix? Or want to stream content from streaming services over Discord?
If you are also having some issues with Netflix audio and video sync issues, make sure you check out the guide below. It will take you through several different steps that will fix your Netflix sync issues. Alternatively, if you want to stream content from Netflix, Disney+, HBO MAX, etc over Discord, you'll want to check out the other guide.
How to stream streaming services over Discord.
How to Fix Netflix Audio and Video Out of Sync. (Sound Faster than Video)