If you have been waiting for FidelityFX Super Resolution 2.0 to come to Red Dead Redemption 2, the wait is finally over. It's now possible to add FSR 2.0 RDR2 thanks to AMD making it open source and the modding community getting behind it. Although it isn't officially supported, the mod is pretty damn good and rivals officially supported DLSS.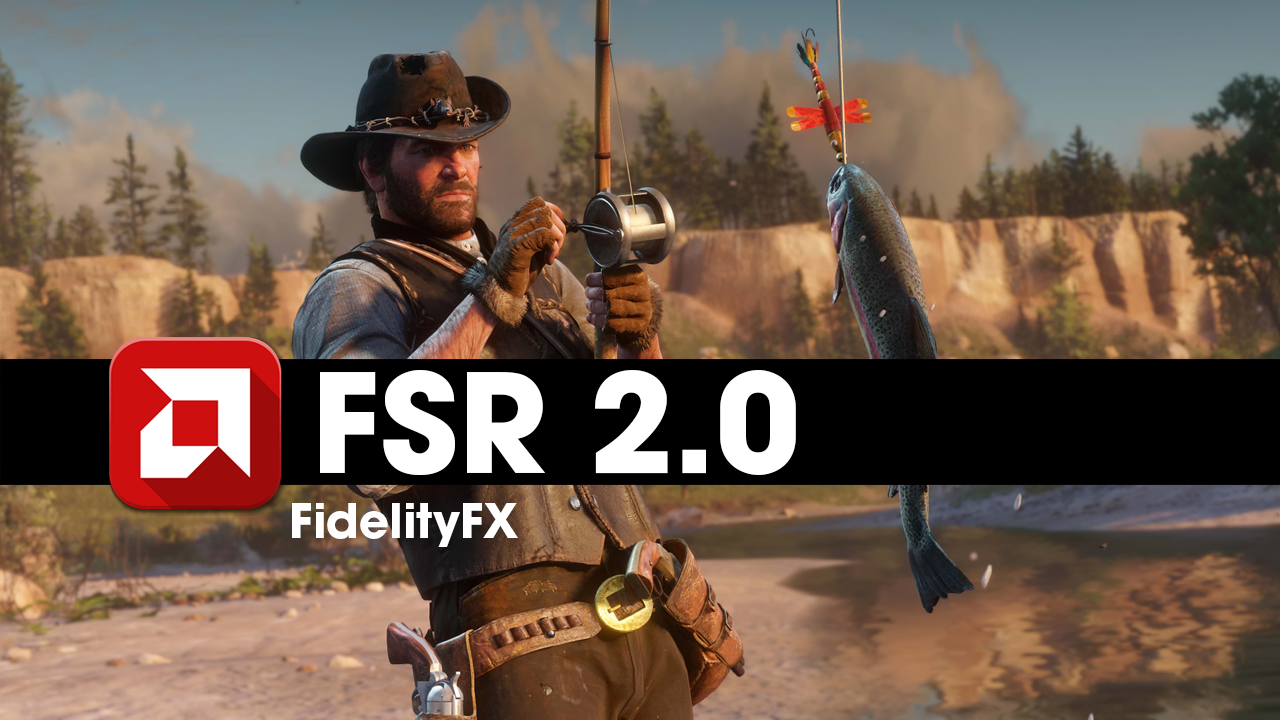 Related: How to use multiple accounts in Discord. (Quick account switching)
Recently AMD released AMD FidelityFX Super Resolution 2.0 'aka' FSR 2.0 into the wild as a fully open-source product and it hasn't taken long for the modding community to get behind it. So far the modding community has already added FSR 2.0 to the following games Death Stranding, Red Dead Redemption 2, Marvel's Guardians of the Galaxy, Metro Exodus: Enhanced Edition, Dying Light 2, Horizon Zero Dawn, Control and Cyberpunk 2077.
At this stage, the primary mod that brings FSR 2.0 to all of these games is utilizing core components of DLSS which is already implemented in a lot of games. The mod is based on PotatoOfDoom's Cyberpunk 2077 FSR 2.0 mod, and brings AMD's FideltyFX Super Resolution 2.0 to Red Dead Redemption 2; replacing its DLSS implementation. The best part is that the results between officially supported DLSS and modded FSR 2.0 are almost the same.

Just so you know: This mod will not work for cracked versions of RDR2. You need a fully up-to-date legitimate copy of the game.
How do you add FSR 2.0 to Red Dead Redemption 2? | FidelityFX Super Resolution 2.0 for RDR2.
To install FS$ 2.0 to RDR2 you'll need to follow the steps below. There are a few important things to take into account as well so follow closely.
Important pre-installation steps.
First, make sure you are using DX12 and not Vulkan.

Next, go to Documents\Rockstar Games\Red Dead Redemption 2\Settings\system.xml and make sure asyncComputeEnabled is set to false in your system.xml file.
Installation steps
Now that you have the pre-installation stuff sorted Download the latest release

Once you have downloaded the files, Unzip them and paste them into the folder you have RDR2 installed. Overwrite any files that it says are duplicates.

Finally, launch RDR2 and enable DLSS in the games graphics settings (This is still FSR 2.0)
Uninstallation
Remove nvngx.dll, d3d11.dll, ffx_fsr2_api_dx12_x64.dll and ffx_fsr2_api_x64.dll from your RDR2 executable directory.
Problems with Red Dead Redemption FSR 2.0 mod.
Social Club error 4 - Try launching the Rockstar Launcher when the mod is not installed. It seems that the launcher checks the game files on startup and causes the error. So opening the Launcher first, then installing the mod circumvents this check.

Restart RDR2 and try again. - Try disabling overlay software such as MSI afterburner, steam overlay, discord etc.

Error MessageBox FFFFFF - Ensure that you are using a legitimate, up-to-date copy of RDR2 and you have followed the installation steps correctly. (NO CRACKED GAMES)

Black Screen/Crashes - Ensure that asyncComputeEnabled is set to false in your system.xml file.

Option for DLSS not appearing in settings -Follow installation steps correctly and ensure you are using a legitimate, up-to-date version of RDR2. (NO CRACKED GAMES)

The game looks bad/blurry with FSR 2.0 enabled - Lower TAA sharpening or disable it entirely and set anisotropic filtering to 16x.