If you are sharing and posting your content to Pinterest to increase your website or blog traffic along with your social media following. This article will show you how to quickly and easily use Hashtags correctly on Pinterest. The way Hashtags work on Pinterest is always changing, so make sure you have the latest and correct information on the process.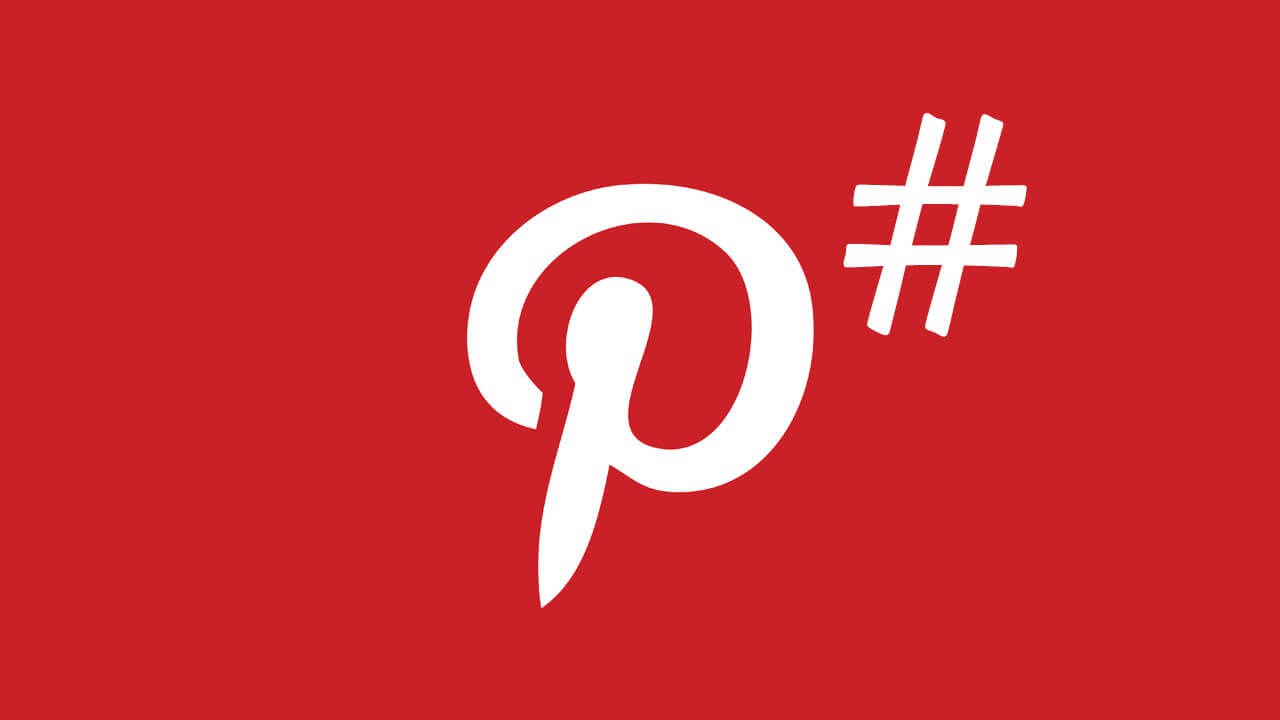 Related: How to search YouTube videos for specific words.
As hashtags grow in popularity and become the main way to search content by categories, it's important to know how to use them correctly. Although you might assume that using hashtags (hashtagging) is the same on every platform, there are quite a few differences between them that you probably aren't aware of. Outside of Instagram, hashtags are used very differently and are often restricted in quantity.
For example, YouTube will only pick the first three hashtags you use to promote them, Minds will only allow you to use five hashtags per post, and Pinterest, well Pinterest is a little more complicated. Since Hashtags became a thing on Pinterest back in 2017, their effectiveness has changed several times and in 2021 they are now considered optional. So you're not going to get the reach you might expect. However, there is no harm in adding hashtags to your Pinterest posts as the Pinterest Hashtag policy has changed so many times, you might as well have them included should they start being relevant again.

The first thing you need to know about using hashtags on Pinterest is that you shouldn't be using as many as possible and you shouldn't be spamming them. Pinterest has a very strict spam policy and account bans are very hard to undo so you don't want to get a ban for being overzealous with hashtags. So how do you use hashtags on Pinterest then?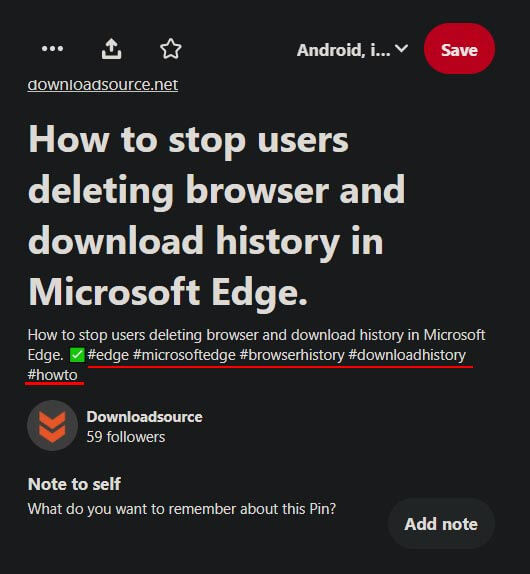 How do you use Hashtags properly on Pinterest in 2021? Using #Hashtags on Pinterest 2021?
As we mentioned above, using hashtags on Pinterest is a little more complicated than using them on most other platforms. For example, Pinterest doesn't like hashtags being used in bulk and has set the maximum number of hashtags that can be used per post to 20. Most importantly Pinterest doesn't like people using hashtags that don't match the content being posted. So it's important to follow the rules and guidelines in place to get the best results.

Four Rules to follow when using Hashtags on Pinterest:
Don't use too many hashtags per post. Try to limit the amount to 3-6 Hashtags.
Make sure your Hashtags are relevant to your content. Don't be misleading.
Try to cover your topic with a broad range of accurate Hashtags.
Only place Hashtags at the end of your description. Don't mix them into text.
Depending on where you are creating your Pinterest pins will also determine what sort of Hashtag support you will get. If you are creating pins on PC you will no longer get suggested hashtags like you used to. However, if you are creating pins for Pinterest using the mobile app, you'll still get to use and see suggested tags (in some regions).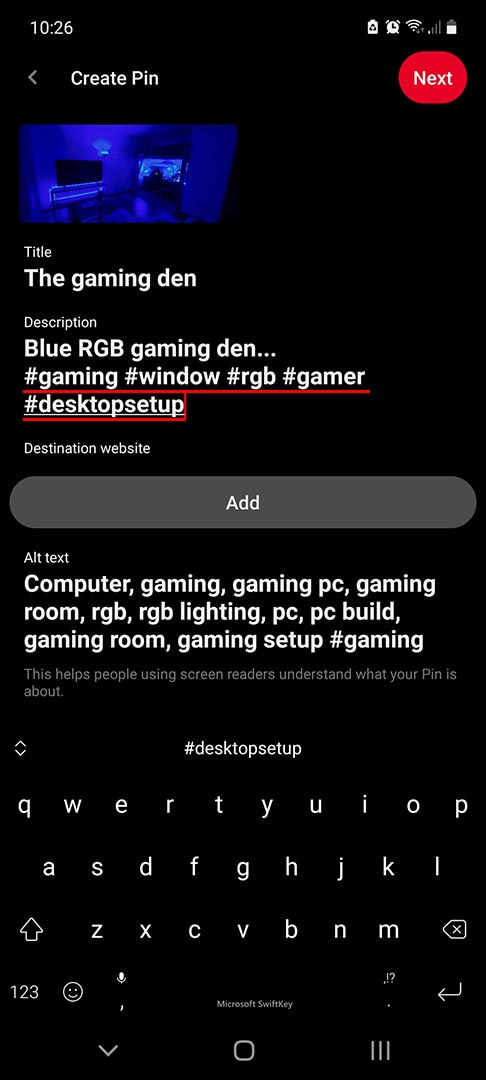 So should you bother using Hashtags on Pinterest in 2021? Yes! Here's why!
Annoyingly Pinterest's love-hate relationship with Hashtags makes using them properly on the platform a bit of a pain in the backside. That said, it's still a good idea to include them in all your pins (just a few) this will guarantee that all your pins are tagged and ready to go each and every time Pinterest decides they are going to use them on the platform. From what I have gathered their main concern with Hashtags seems to be spam.