A lot of Windows 10 OneDrive users aren't aware of the programs ability to restore previous versions of files stored in the cloud. Having the ability to restore older file versions might not seem like a terribly useful feature, however, you never know when you might need to revert back to a previous state.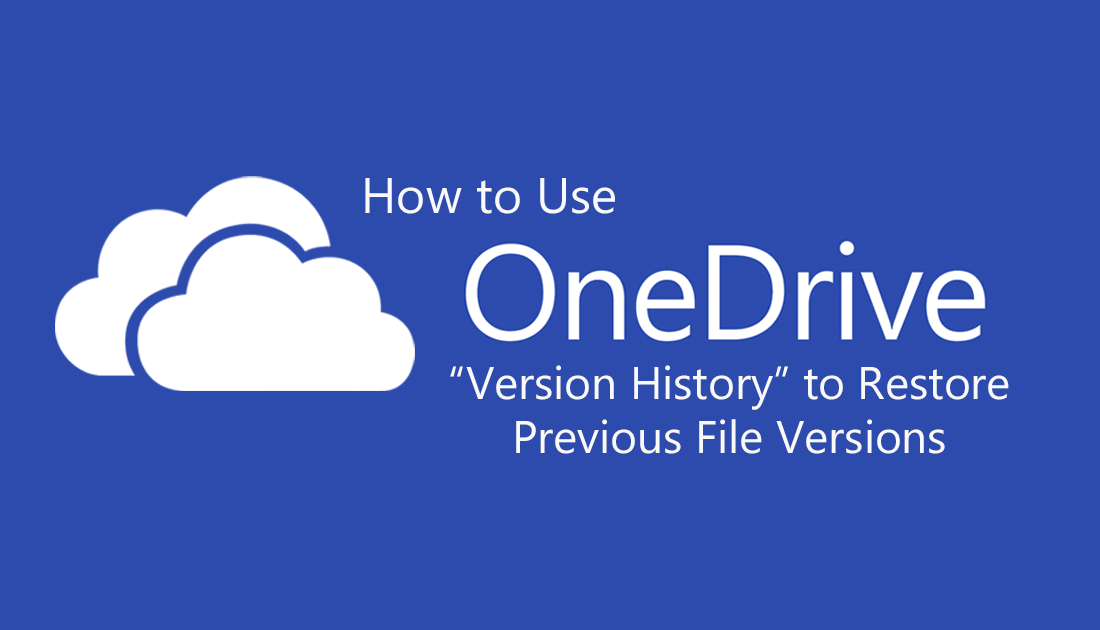 How to Stop Chromecast Spamming Devices with Notifications. 
If you aren't sure exactly what is meant by previous version, or previous version history, it is a OneDrive feature that allows you to view and/or restore any earlier versions of a file you have backed up or stored on OneDrive. Basically, OneDrive will save the file as a new file each time you make a change and save, just in case something happens. Unfortunately, for the time being, OneDrives ability to restore previous versions of files is limited to Office Documents.
Don't let this dishearten you though, in the next few months Microsoft will be rolling this feature out to far more file types, not just office files and documents. As the feature is already tremendously useful for word documents and expansion fast approaching for other file types, now's the perfect time to learn how to restore previous versions of file types using OneDrive.
How to Use OneDrive Version History to Restore Documents and Files.
The first thing you are going to need to do in order to restore a previous version of a file is open OneDrive using your web browser. As soon as you have OneDrive open in your browser and you have signed in to your account, you will need to track down/find the file you wish to restore. Once you have found the file, right-click on it and select Version History.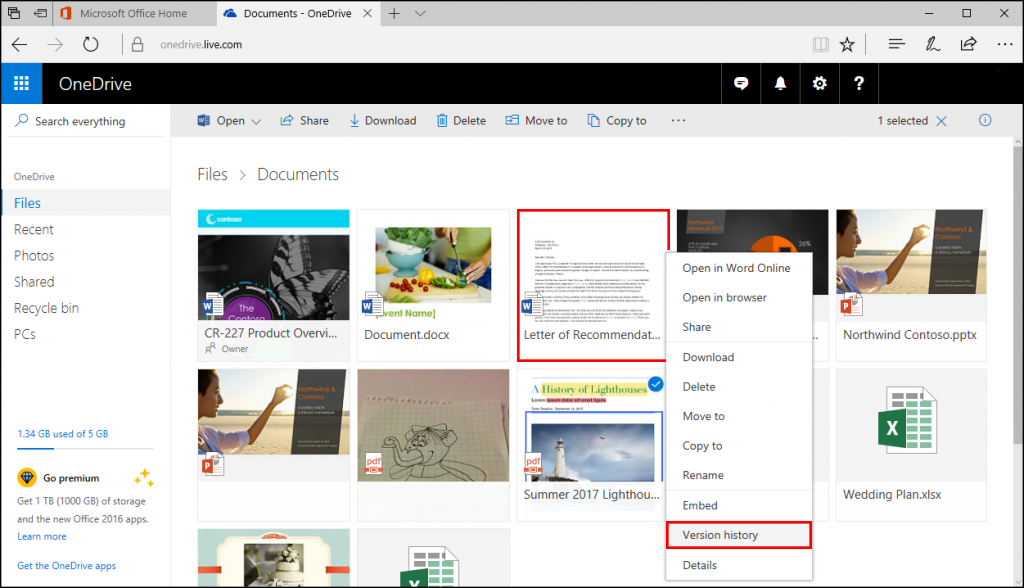 In the Version History pane, you will be able to see a list of all the available versions of the file you have selected including modification dates, who made the changes and the files size. If you hover your mouse over the file you will see a three dot icon appear, click this, then select Restore and replace the current version.
Note: If you would like to double check the file you are going to restore you can simply double click on it to open the file. When you have finished checking the contents you can restore the file.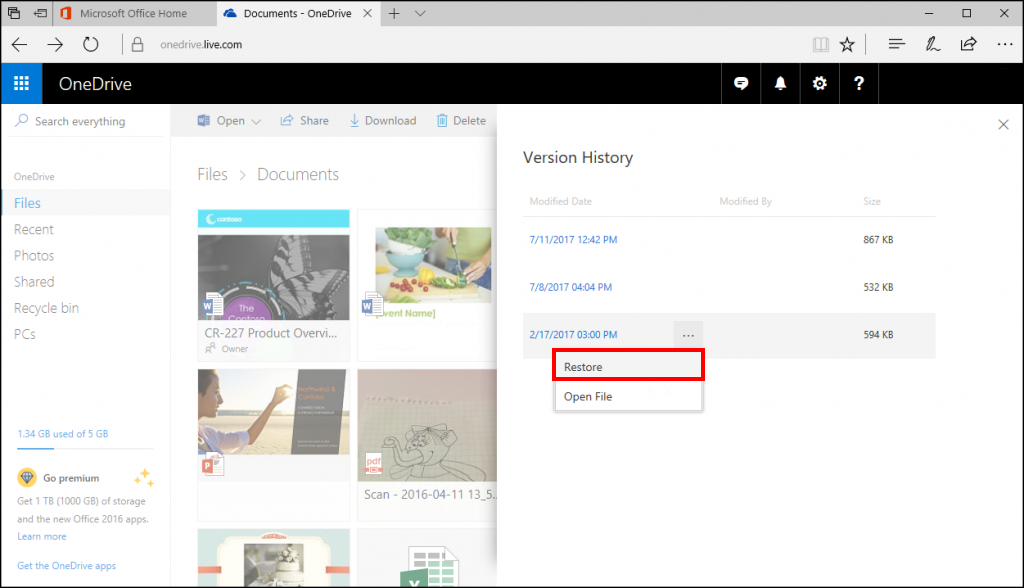 Even though this feature works for files stored using OneDrive, the only way to access the option is by using your browser. There currently isn't any way to restore files using the OneDrive app. It's also important to remember that version history will only be kept for 30 days. Everything older than 30 days will be forgotten.
As we mentioned earlier this feature is currently only available for office documents, however, Microsoft have officially announced expansion into other file types will be coming by summer 2017. Regardless of the waiting period for other file types, having the ability to restore word documents alone is a great way to put your mind at ease. I'm sure at some stage everyone has overwritten a document by mistake and scrambled to undo the damage. If you haven't already got a OneDrive account and would like to sign up for one, you can visit the Microsoft Onedrive website below and sign up free of charge.