If you love the images from the Microsoft Spotlight collection and would like to use them as your everyday wallpapers. This article will show you two different ways you can start using images from the Spotlight collection as standard wallpapers on Windows 10. The first option is using built-in tools, the second option requires third-party tools.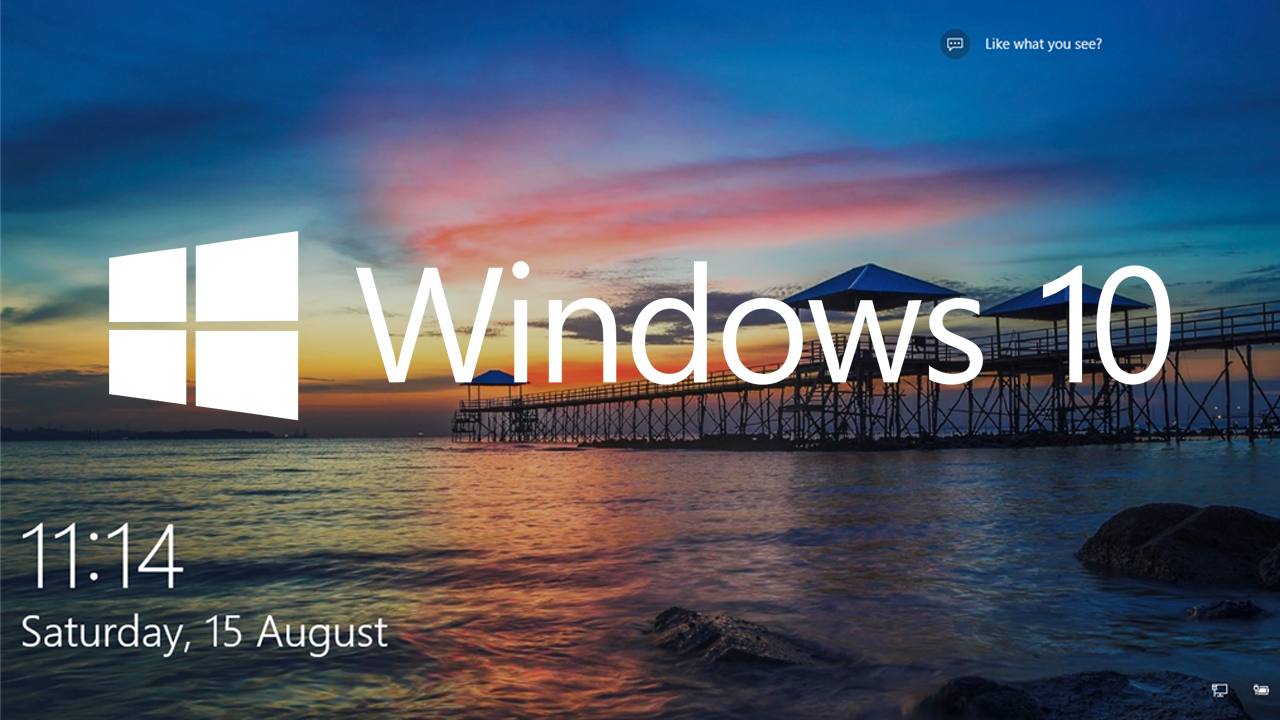 Related: How to automatically accept UAC prompts at startup on Windows 10.
The spotlight collection of lock screen images on Windows 10 is one of the best image collections currently available on the market. So it's exciting to find out that this collection of images will soon be coming to Windows 10 as a standard wallpaper option. For now, the feature is only being tested in Windows Insider build 21337 adds an option to use Windows Spotlight images as Windows desktop wallpaper. 
Although this is pretty much a guarantee that the feature will come to the stable release in time, there isn't an exact date when this might be. Thankfully, if you want access to the Spotlight collection as a wallpaper right now, you can easily use tiny third-party tools to grant access. Personally, I'd wait for the feature to hit the stable release but we all know sometimes it's nice to get in first. 
If you don't mind waiting a little while longer to get Spotlight collection images as wallpapers you can find the feature by going to Settings > Personalise > Backgrounds and selecting Spotlight collection from the list of options that appears. It doesn't get much easier than that does it!
How do you use Spotlight collection images as desktop wallpapers on Windows 10?

If you aren't one for waiting for features you can get access to the Spotlight collection of images and use them as wallpapers using third-party tools, though it does require a little more work to get up and running. Below you will find the steps.
To begin, you'll need to download a small tool from GitHub called Vive, which you can grab here. Once you have downloaded it, extract it to a location of your choosing. 
Next, open Command Prompt and point it to the location you extracted the Vive file. 
Note: You can open Command Prompt from the file explorer location by clicking the address bar and typing cmd, then pressing Enter. 
Next type the following command and press Enter.
ViVeTool.exe addconfig 26008405 2 


After you have run the command you can go back to Settings > Personalisation > Backgrounds and you'll see the Spotlight collection icon appear at the bottom of the background options list.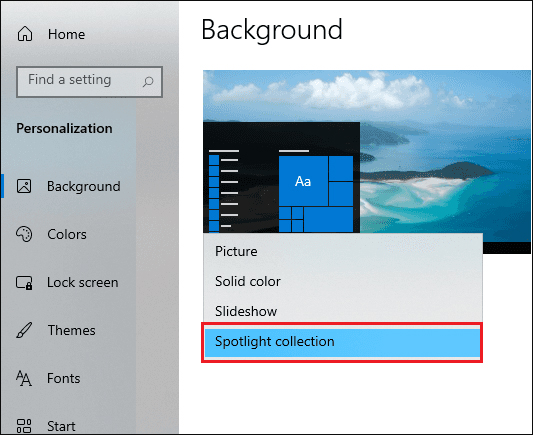 Once the Spotlight collection has been enabled, you'll see a brand new icon in the bottom right-hand corner of your desktop that allows you to find out more information about the image that is currently on display. Images will also rotate through their standard cycle just like they do for the Windows 10 lock screen. 
As awesome as the Spotlight image collection is, I personally don't like using third-party tools for tasks that Windows 10 can do natively, even if they are going to grant me access a little earlier. That's just my personal opinion, however, so feel free to set up your device to work for you.