If you aren't familiar with Duolingo, it's the top rated (Free) Language learning application on Android, iOS, and the web. From the start of November 2016 this year, Duolingo offers an astonishing 66 different language courses across 23 languages and they are currently working on adding another 22 more.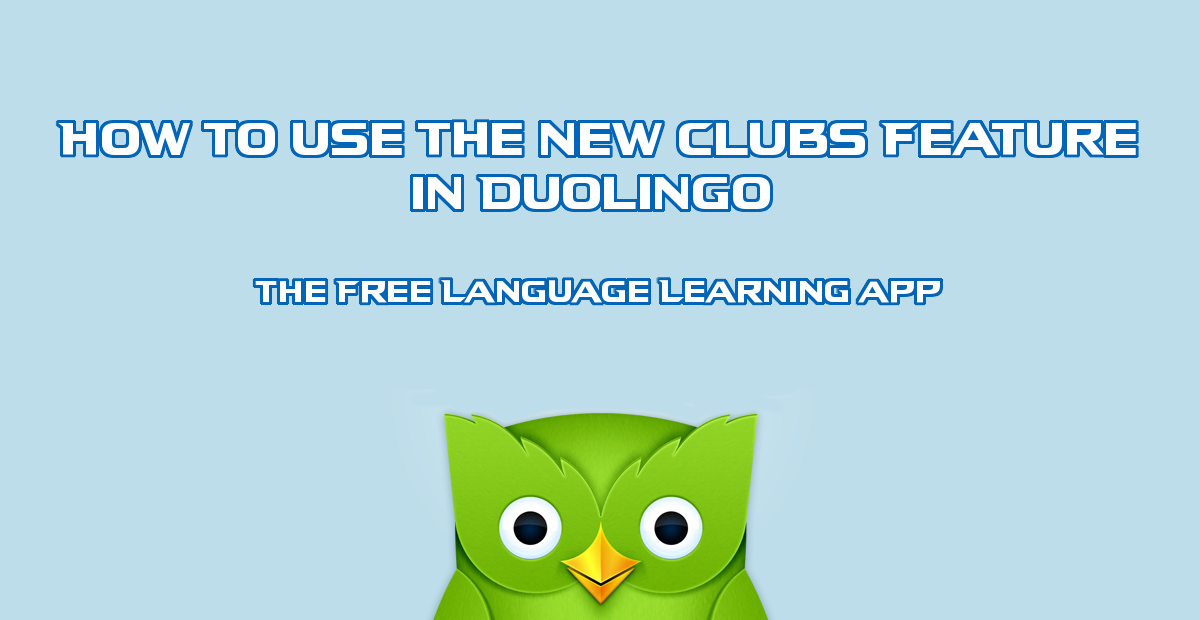 How to Make Your Windows PC Look More Like a MAC.
Duolingo was founded in 2011 inspired by Guatemalan-born Von Ahn, who saw how expensive it was for people in his community to learn English. Von Ahn and Severin Hackerco, the co-founder of Duolingo, strongly believe that having access to free education is the foundation of changing the world. From this idea, Duo was born and is now available for free around the world.
How Duolingo Teaches Language So Well.
The thing that makes Duo so good at what it does is the method in which it teaches you, as duo state on their website Gamification is poured into every lesson and it makes learning a language very enjoyable. Written lessons and dictation, as well as speaking practice as you advance, are all gamified into a skill tree that users or players progress through. As you progress along the tree, the words phrases and grammar begin to get harder.
Players gain Experience Points (XP) as they progress through the language tree they have chosen. The best part is questions you get correct gain 1 point and for each question you get wrong, you will lose 1 point. When you reach 10 points the lesson is completed, and you can move on to the next. If you forget a few lessons or don't have time to do your course for the day the strength bars will begin to fade. Duo also detects which words and phrases you struggle with the most, prioritizing those to improve your learning efficiency.  
Duolingo Also Has a Chat Bot App.
There is also a new Duolingo app you may not have heard of called Duolingo Bots. This was introduced in October this year and allows you to Practice without pressure, communicating with bots to perfect your newly acquired language skills. Duolingo's chatbots are powered by artificial intelligence, reacting differently, with endless possibilities for conversation. If you get stuck for a topic to talk about, there is a handy help button that will ask the bot to make suggestions for you. The bots are patient and prepare you for real-life conversations, from ordering food to purchasing train tickets. For now, though Duolingo Bots is only available on iOS.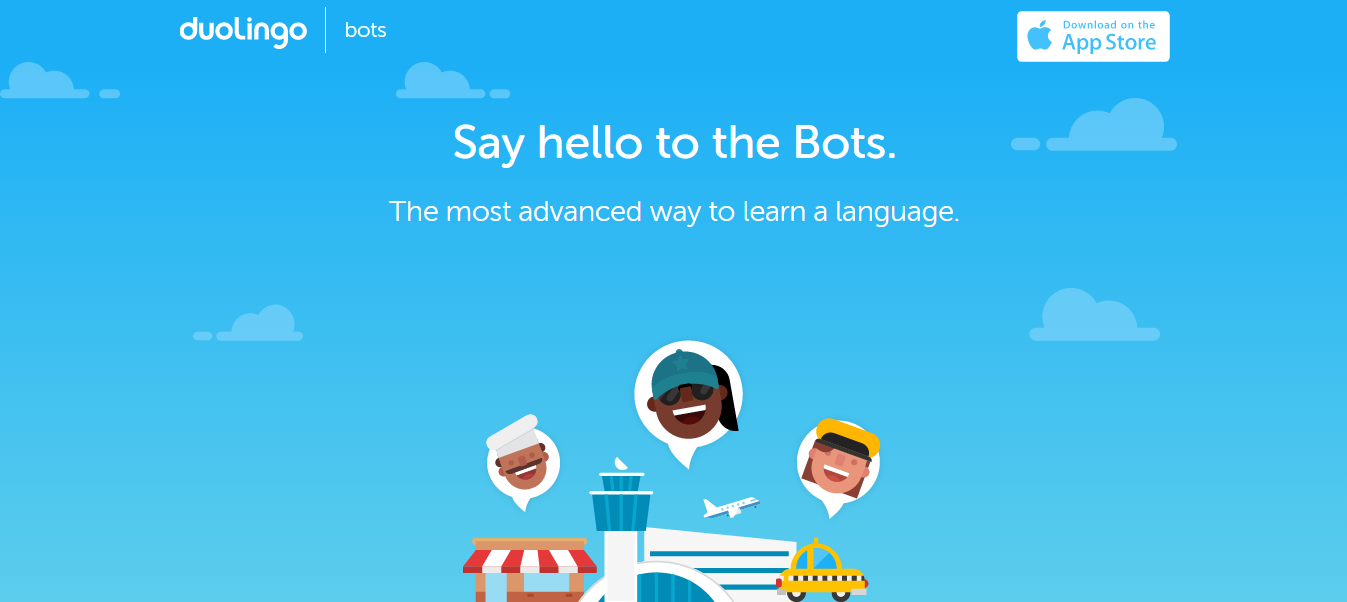 Using The New Duolingo Clubs Feature.
To use the Club feature on Duolingo, you will have to update the app to its latest version. Once done, accessing Clubs is easy and can be done from the bottom of the screen, just one icon left from the store. Once you are on the Clubs tab, you can either join a Club or Create your own club. In order to join a Club, you will need to get a Club code from a friend, this will allow you into the group. Upon entering the unique code you will be granted access to the Club.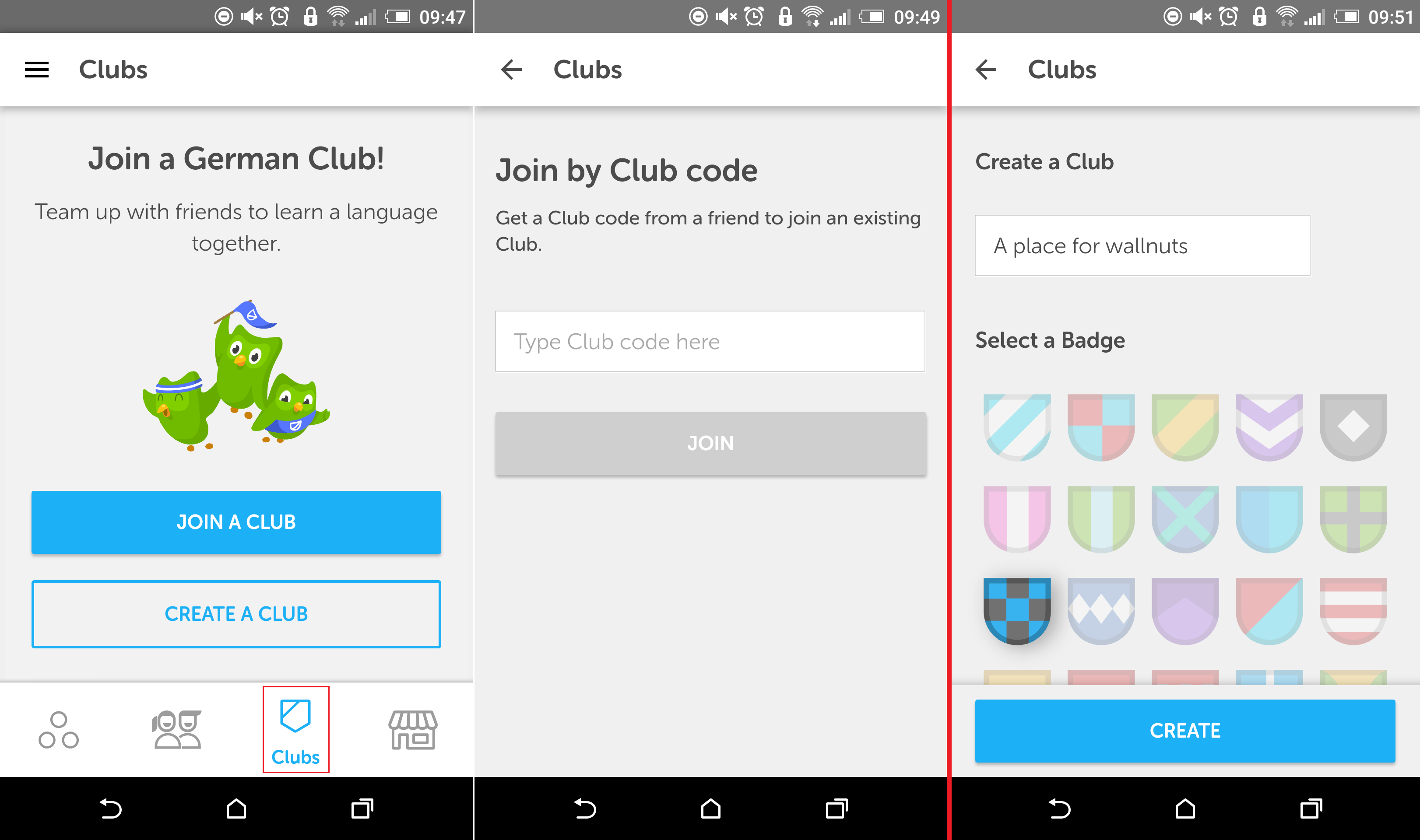 If you wish to create a club, just select the Create a Club option. Inside this menu, you will be asked to enter a name for your club and select an icon from the list. You will now be given a code to share with people you wish to join your club, just remember that the club member limit is 15.