If you are gaming on Windows 11 and are primarily using your Xbox controller along with Game Pass and the Xbox app, you'll be excited to know that the Windows 11 Controller Bar has been updated. The new update brings new support and features to Game Bar on Windows 11 making it far more similar to the way it functions on Xbox series X/S consoles.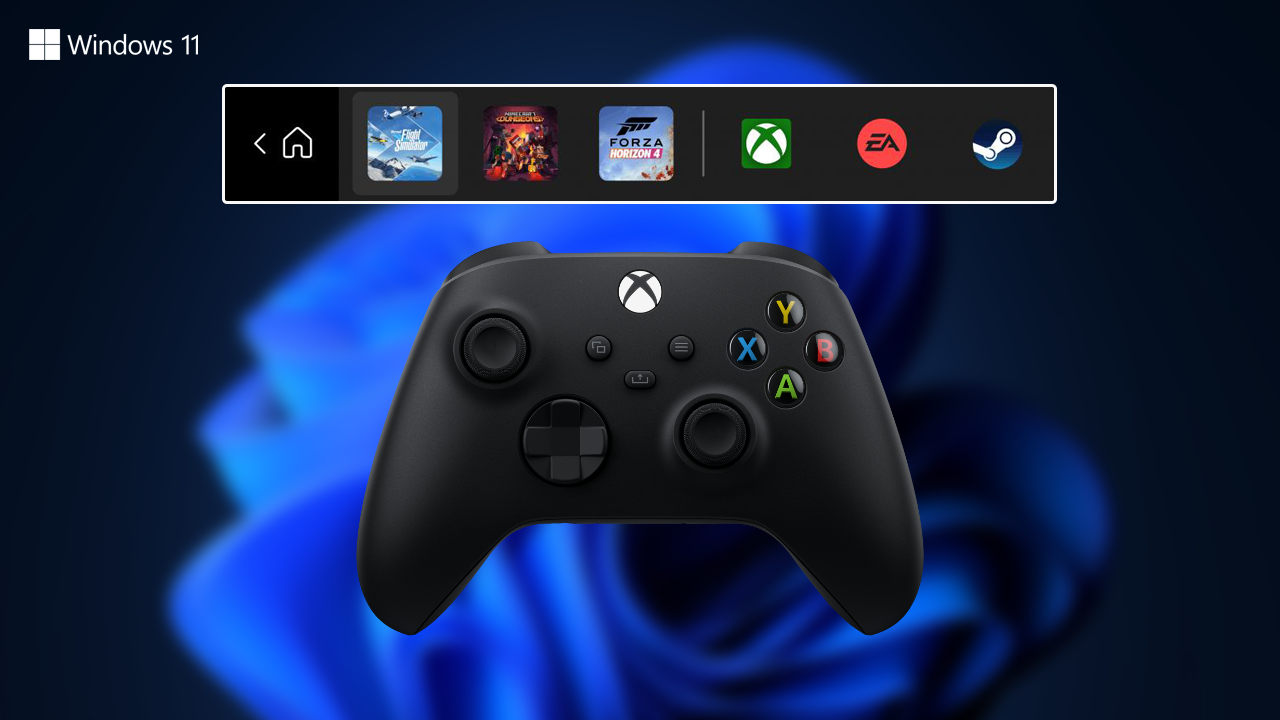 Related: How to fix Steam games stuck trying to update. (Steam games won't update)
When Microsoft first launched Windows 11 they promised it would be the best operating system for gaming to date. With unprecedented performance and a heavy focus on gaming. Although it has been a rocky start with major Xbox app and Game Pass issues, things are slowly starting to get better for gaming on Windows 11. If you're still having issues with Game Pass and the Xbox app, check out our guide library here.
At the moment, you'll need to be a Windows Insider to use the new Game Bar Controller Bar feature as it starts from Insider Preview Build (225xx) and is only available in the Dev and Beta channels. If you aren't an insider, you'll have to wait a little while longer to get access to the update but that isn't necessarily a bad thing as Microsoft will have worked out the kinks by then. And trust me they always have kinks to work out!
New features coming to the Windows 11 Xbox Game Bar Controller Bar.
Once you are on the latest version of Windows 11, the updated Xbox Game Bar, controller bar shows the three most recent games you played, alongside three launchers, Stream, Origin, and any others you may have installed. Unfortunately, at least for now, the new Game Bar update isn't bringing the "Pick up where you left off" feature to PC which allows you to quickly jump from one game to another on Xbox without opening a launcher.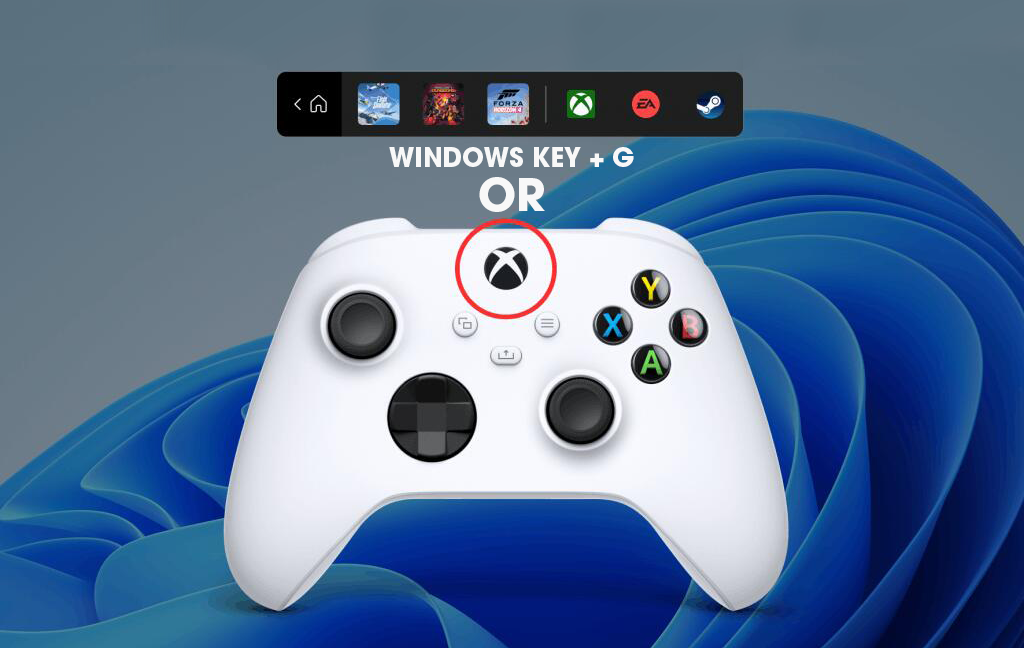 How do you use the new Xbox Game Bar Controller Bar on Windows 11?
As we mentioned above, you'll need to be on the correct version of Windows 11 then it's simply a matter of pressing the Xbox button on your Xbox controller or pressing the Windows Key + G on your keyboard. This will bring up the new and improved Game Bar Controller bar. From here you can select one of the last 3 games you have been playing to launch it instantly. Or open one of the game launchers you have installed on your PC. Including Steam, EA Games, Xbox app, etc.
Making the switch to Windows 11 Insiders.
If you want to make the switch from the standard version of Windows 11 to the Insiders version, you'll have to register from Settings > Windows Update > Windows Insider Program. I would suggest staying on the Beta program as the Dev program has quite a lot of issues. I recently switched back because every feature update had some system breaking issues. To the point I had to reinstall Windows 11 a couple of times.

Note: Just be aware that once you have signed up to Insiders and have received your first update, you can't drop out of the program without first cancelling your interest, and then clean installing a standard Windows 11 build. This is a lot of work just to leave Windows 11 insiders.