If you are using Firefox and have saved your payment information such as credit card info and would like to view, update, or delete it. This article will show you exactly how to view, edit or delete all your credit card and payment information that is saved to Mozilla Firefox.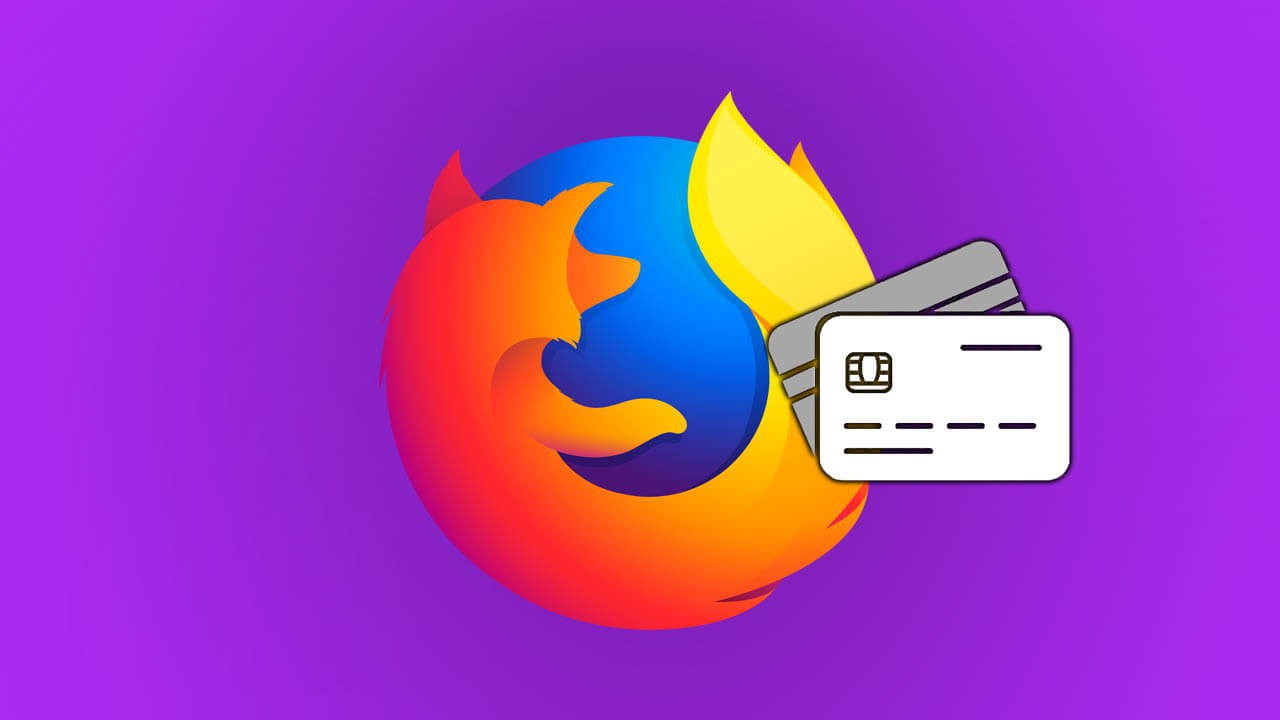 Related: How to make Firefox open New Tabs at the end of your tabs list.
These days most browsers offer to save just about anything you throw at them, bookmarks, passwords, payment information, etc. Although this is super handy it does come with some risks, most of which I'm sure you're well aware of. Either way, it's a time-saving feature that can be used safely in most circumstances.
If you have saved your payment information to Firefox and need to access it because you don't remember your card number or expiry date and can't find your card. It is possible to quickly and easily view your credit card information. You'll also be able to update or delete the information should you no longer wish to have the data saved to your browser. The steps shown below will work for Firefox on Windows, Linux and Mac so you won't have to stress about finding a guide specific to your operating system.
Quick steps to view, edit or delete payment information from Firefox:
Open Firefox and click the Hamburger icon in the top left-hand corner.
Select Options (Windows and Linux) Preferences (Mac).
Change to the Privacy & Security tab in the left-hand pane.
Find Forms and Autofill, then click Saved Credit Cards.
Now select your card and choose Remove, Add, Edit.
Finish what you need to do and exit Firefox.
How do you view, edit, delete or update credit card information saved in Firefox?
To begin, open Firefox on your device, then click the Hamburger icon (three lines) in the top right-hand corner of the browser window. This will open a new menu where you will need to clock Preferences on Mac or Options on Windows and Linux.
On the new page that appears, select Privacy & Security in the left-hand side panel. Here choose Forms and Autofill then click the Saved Credit Cards option.

In the new window that appears, you'll see all the credit cards and payment information you have saved using Firefox. If you haven't saved anything everything will be blank. In fact, you most likely won't even see the Saved Credit Cards option on the screen before.
Now just click Edit Credit Card and you'll be able to View and Edit your credit card details. You'll also notice that the 3 or 4 digit security code (CVV/CSV) number is not there. Firefox does not save this information.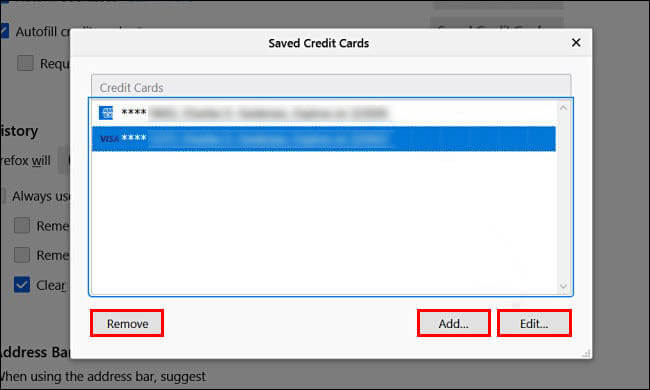 If you want to delete the information simply go back one screen and choose the Remove option from the page then confirm the data removal when asked.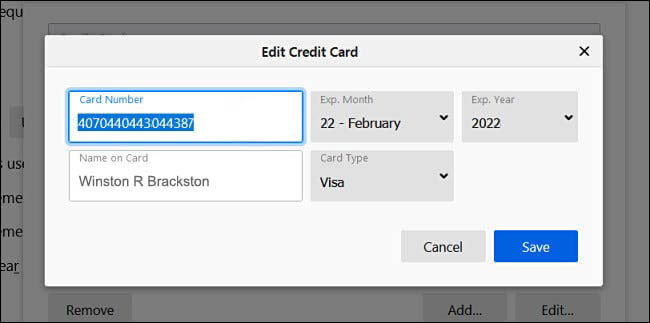 Although saving your payment information to your browser is a super handy feature to take advantage of, it's not the best idea from a security perspective. You're far better off using a password manager like Bitwarden or Lastpass. These two services are heavily encrypted and don't store your data locally. If you're looking for more in-depth Firefox guides and tweaks check out all our Firefox guides here.