If you are using Facebook on a device without Adblock and enjoy seeing tailored ads that you quite often click on. This article will show you how to quickly and easily check all the ads you have clicked on, giving you the ability to revisit websites and deals you may have forgotten the name or location of.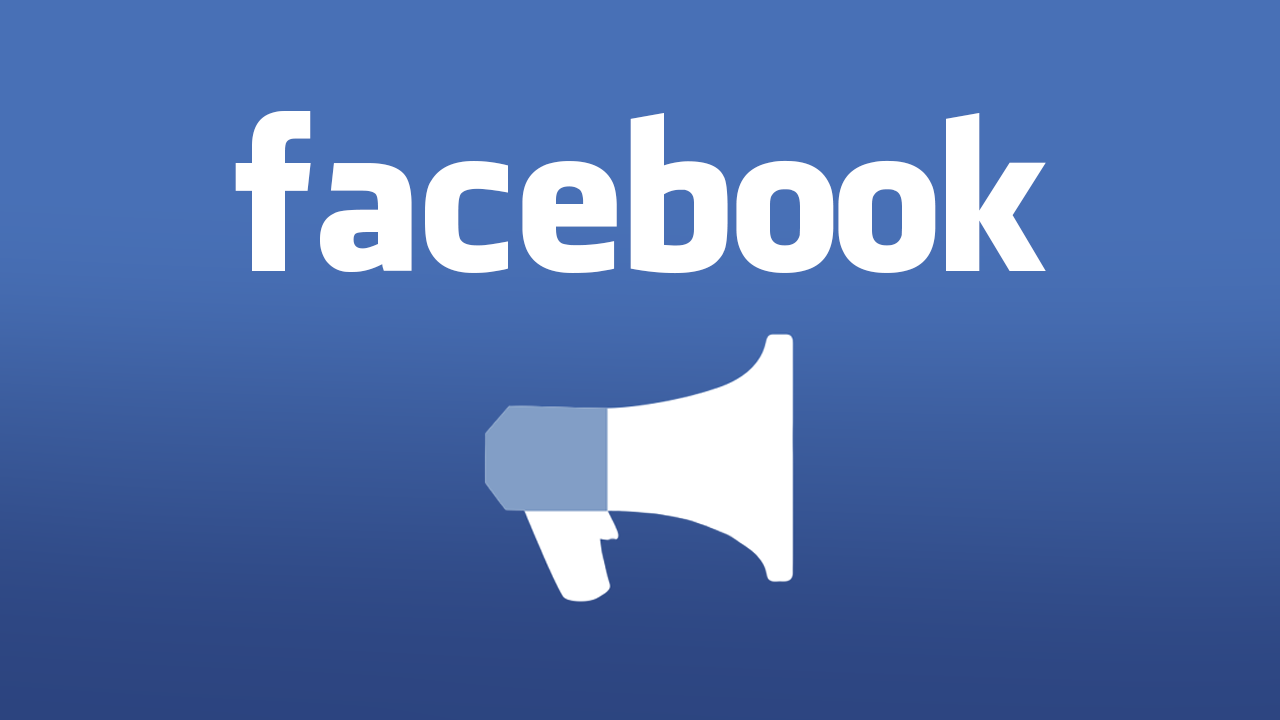 Related: How to use Spotlight collection images as wallpapers on Windows 10.
Internet advertising is a touchy subject for a lot of people these days, though the debate generally always comes down to how the data was collected to generate the ads we see. For the most part, as long as ads aren't pushy and don't get in our way, people will browse past them or click on them without much fuss. Even if you don't like ads and try to avoid clicking on them wherever possible, it is inevitable that an ad will eventually catch your attention and get you to click on it. 
This probably won't come as a surprise to you but Facebook has a special section in your usage history that stores all the ads you have interacted with while you are using the service and works across all devices (if you don't use an adblock). It lets you go back and view all the ads you've clicked on in the past, which can be super handy if you can't remember the exact brand or product you viewed. 
Note: As most people who browse from a computer generally have Adblock enabled this guide will be for the mobile version only. It's easy to find and use anyway.
How do you find recently viewed ads on Facebook? Check Facebook ads you've clicked on.
To begin, you'll need to make sure you are signed in to your Facebook account on your Android or iOS device. 
Now that you have Facebook open on your device, tap the Hamburger icon in the top right-hand corner. 
Next, and click on the colourful See More icon that can be found towards the bottom of the page. 
From this expanded menu, scroll down and click on Recent Ad Activity, near the very bottom of the list. 
Here you will be able to see all the ads you've clicked on over the last few months. I'm not sure exactly how far it goes back but in my case, it is at least three months.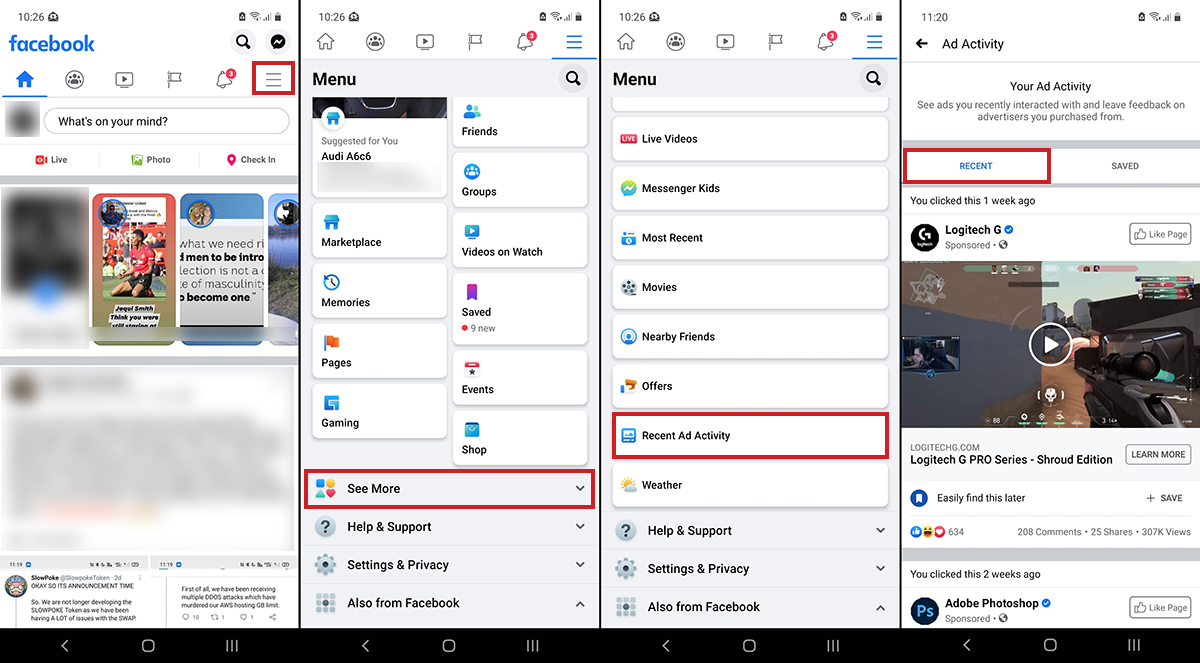 Note: If you want to save an ad to make it easier to find, click the small Save icon in the bottom right-hand corner of the ad page and it will save to a new list which you can access at the top of the page.
If you are using an iOS device the process is almost identical so you shouldn't have any issues tracking down your recent Facebook ads history. I'm usually anti-ad and was surprised by how many ads I have clicked on over the last few months. Admittedly, some of them were accidental but there were a few decent products I remember checking out. 
Another important and interesting feature you may wish to enable on your Facebook account is Profile Picture Guard. This feature adds an extra layer of protection to your Facebook profile picture, preventing users from copying it easily. It isn't foolproof as people can still steal it using a screenshot, however, it does make the process of acquiring a profile picture far more difficult than it normally is. 
How to turn on Profile Picture Guard on Facebook.