There are endless eReader apps available on both the Android and iOS App Stores. Many of which offer pretty enjoyable experiences and a fair amount of customization. However, if you are in the market for a new eReader or are just curious what else is around, we have tracked down a fantastic app that's well worth a look. Best of all it's completely free!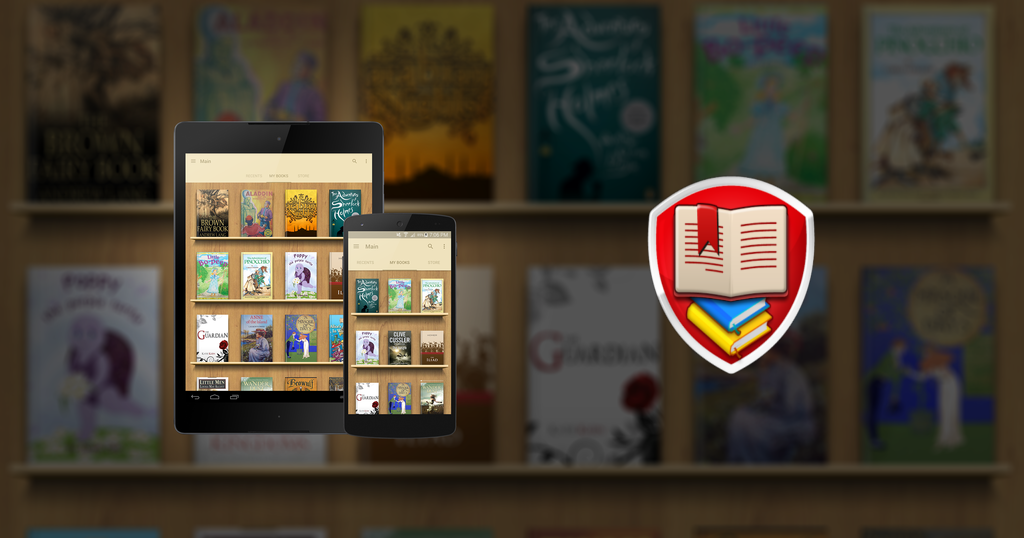 How to Hide Your Birthday and All Those Annoying "Is Friends With Posts" on Facebook.
When most people find an app they really like they sometimes get reluctant to search for a better alternative, as there may not be anything wrong with the current app. If you are one of these people or someone who has just started looking for something new and refreshing, you are going to love this eReader. It's called eReader Prestigio: Book Reader.
Forget about the dull name, this app is packed with all the standard features you'd expect and a few more all wrapped in a delightfully refreshing, easy to use, clean interface that oozes simplicity. eReader Prestigio features full multilingual support, covers over 25 languages and has an impressive Free library with more than 50,000 texts for both children and adults. Plus! Text-To-Speech (read along) functionality.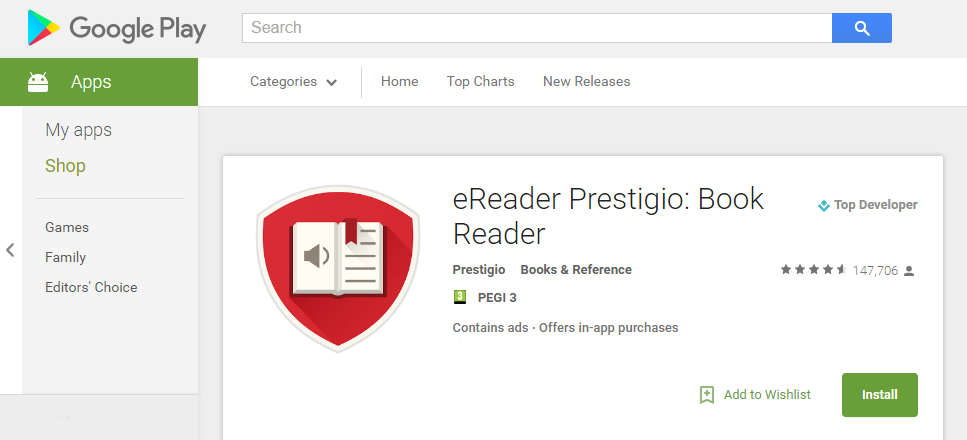 The current list of supported languages (which is ever growing)
English, Russian, German, Spanish, French, Italian, Dutch, Portuguese, Greek, Finnish, Czech, Polish, Croatian, Latvian, Lithuanian, Hungarian, Romanian, Slovak, Slovenian, Bulgarian, Belorussian, Serbian, Ukrainian and Kazakh.
It also has a large range of supported formats including epub, HTML, fb2, fb2.zip, txt, pdf, mobi, epub3 and djvu. Prestigio also supports audiobook formats. If you would like to read the complete list of features available on Prestigio or download it, below you will find the direct link to it on Google Play.
Download: eReader Prestigio: Book Reader
How to Use Some of the Main Features on Prestigio eReader.
Once you have downloaded and installed the App, launch it as you would any other app. On first launch, you will be shown a few introductory screens outlining some of the options available in the app, things such as using their online store, syncing your currently reading position across all your Android devices and opening books that you already have saved on your device.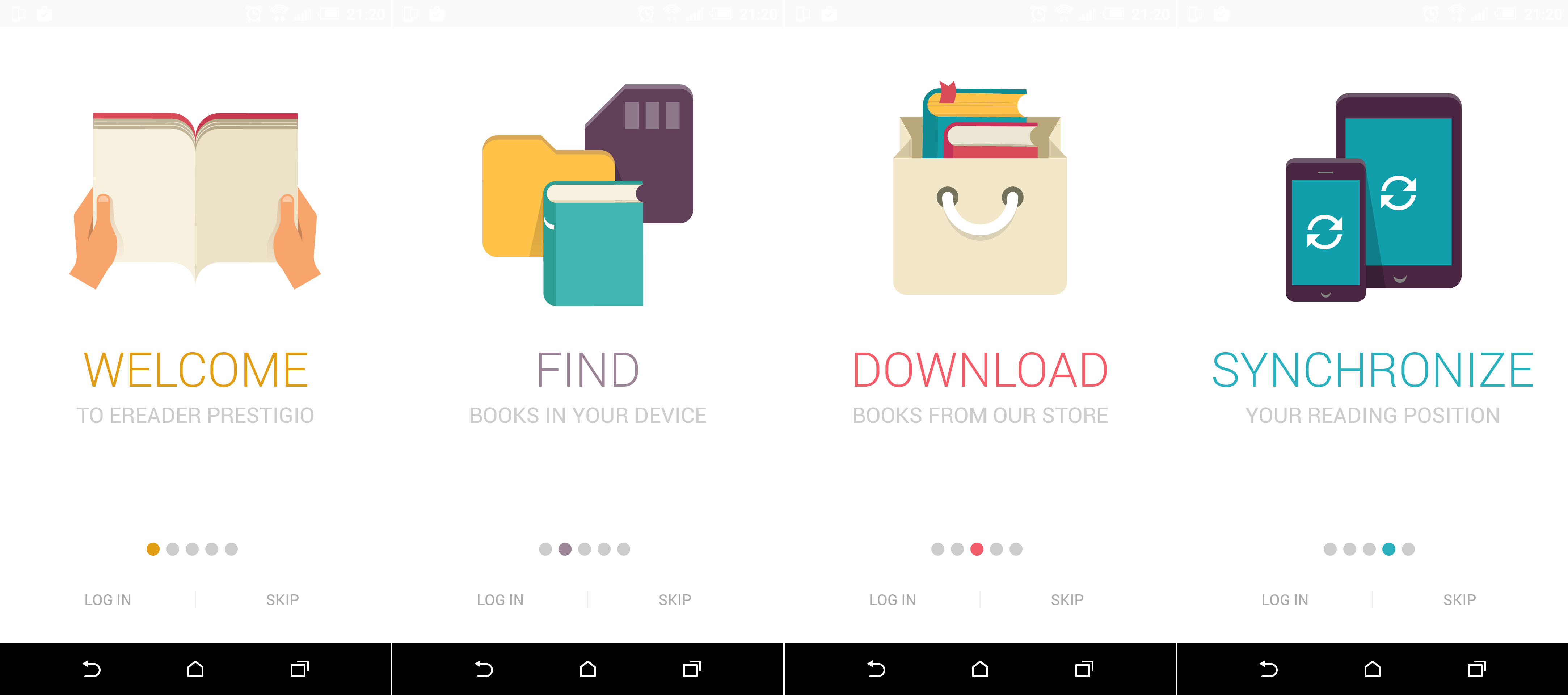 Once you are inside the app, the rest is pretty much smooth sailing, the meet and greet page is a digital bookcase, stereotypical to most eReaders, which lets you pick from Recents, My Books, and the Store. The store is pretty basic at the moment only offering 72 titles, however, you are most likely going to be getting your ebooks from another source I suspect, so it's not such a big deal.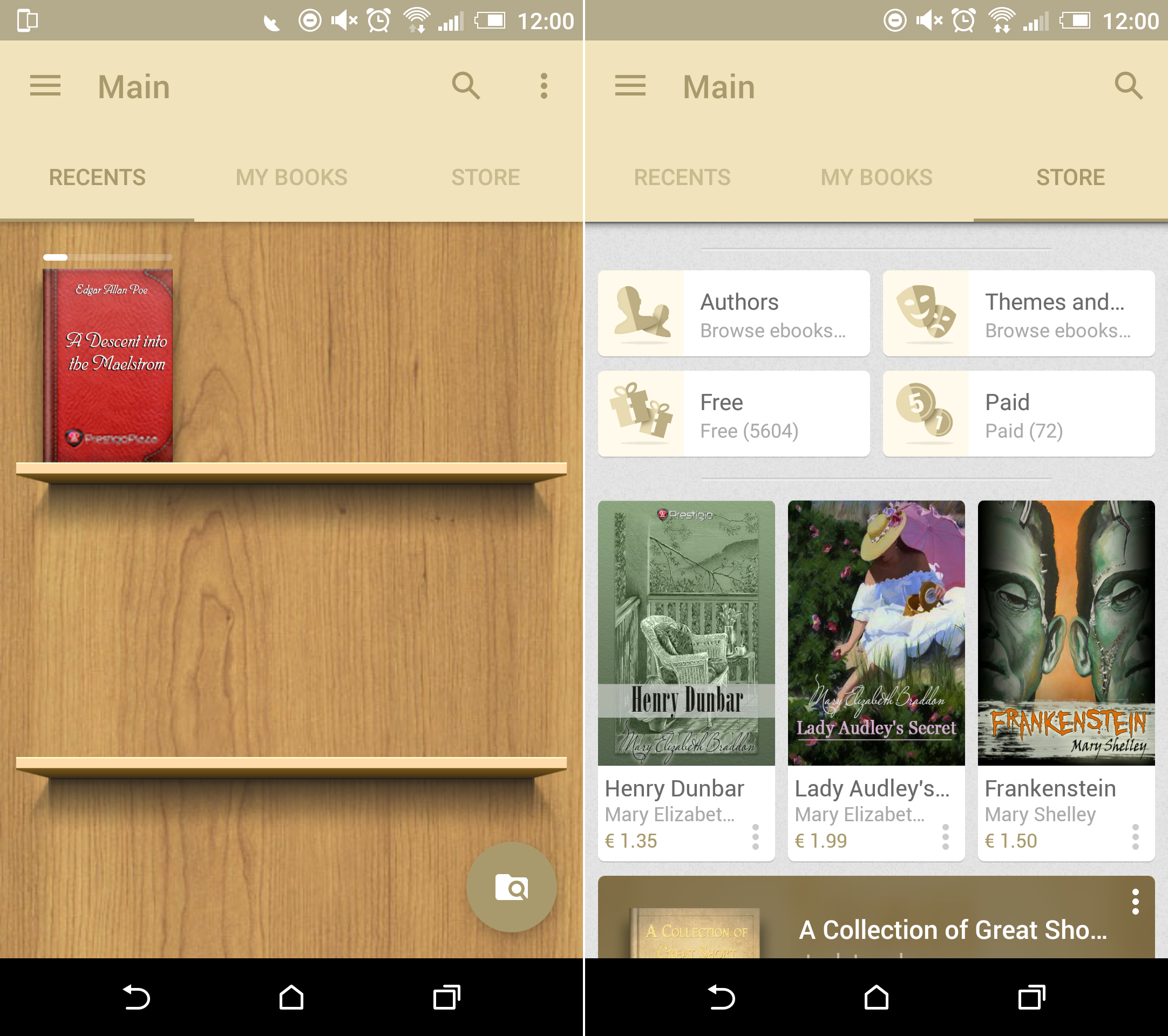 In the bottom right-hand corner of the screen, there is a little folder icon with a search symbol in it. This icon is where you will search for books on your device, it gives you the option to narrow down the title to the file type it is saved as.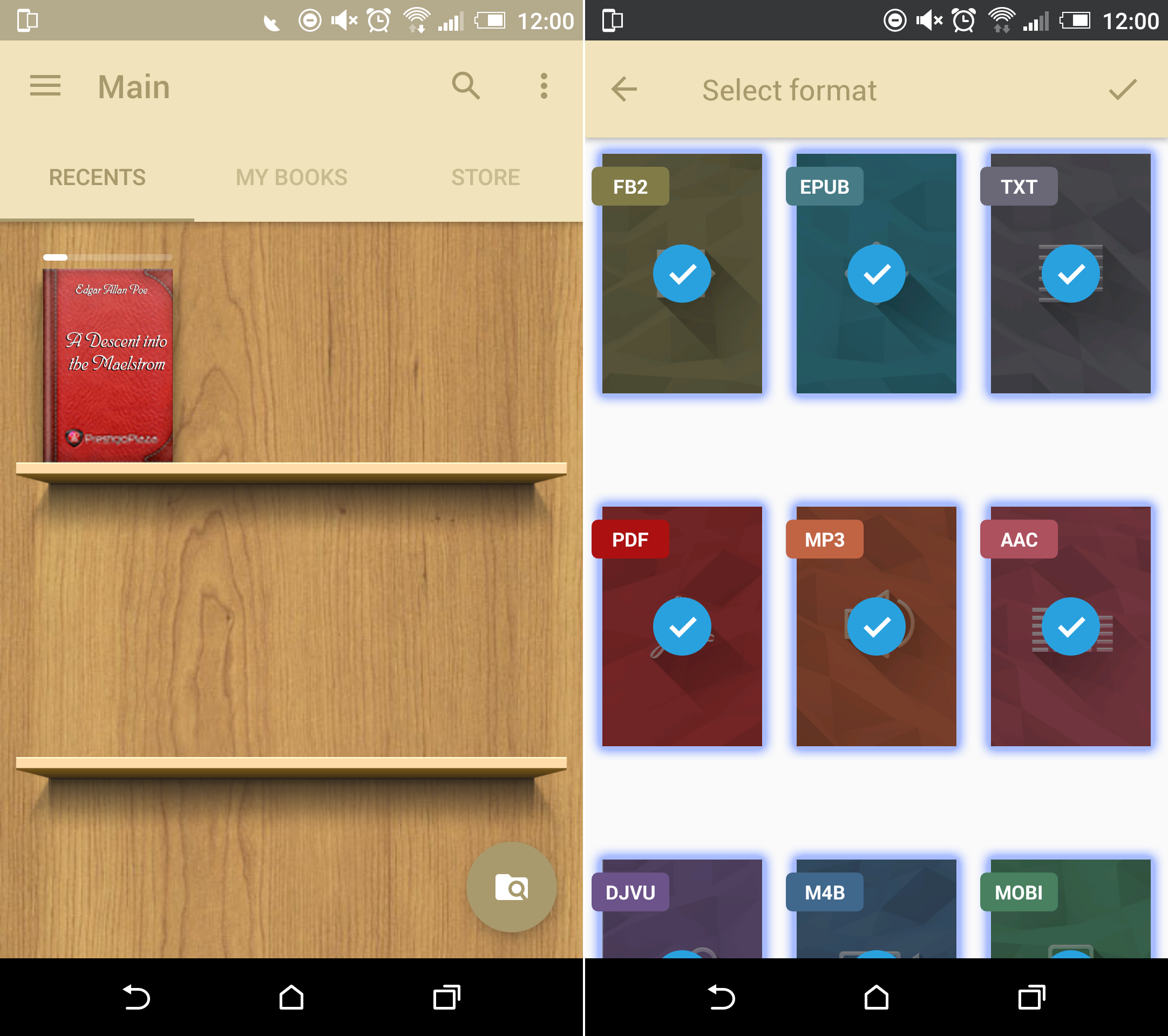 Once you have added your books to the library, all you have to do is simply tap on the one you wish to read. If you have already begun reading the app will automatically remember your position as you exit out. To customize the look and feel of your newly opened book, all that is needed is one tap in the general area of the middle of the screen to open the settings menu. If you tap to close to the edges you will trigger a page change.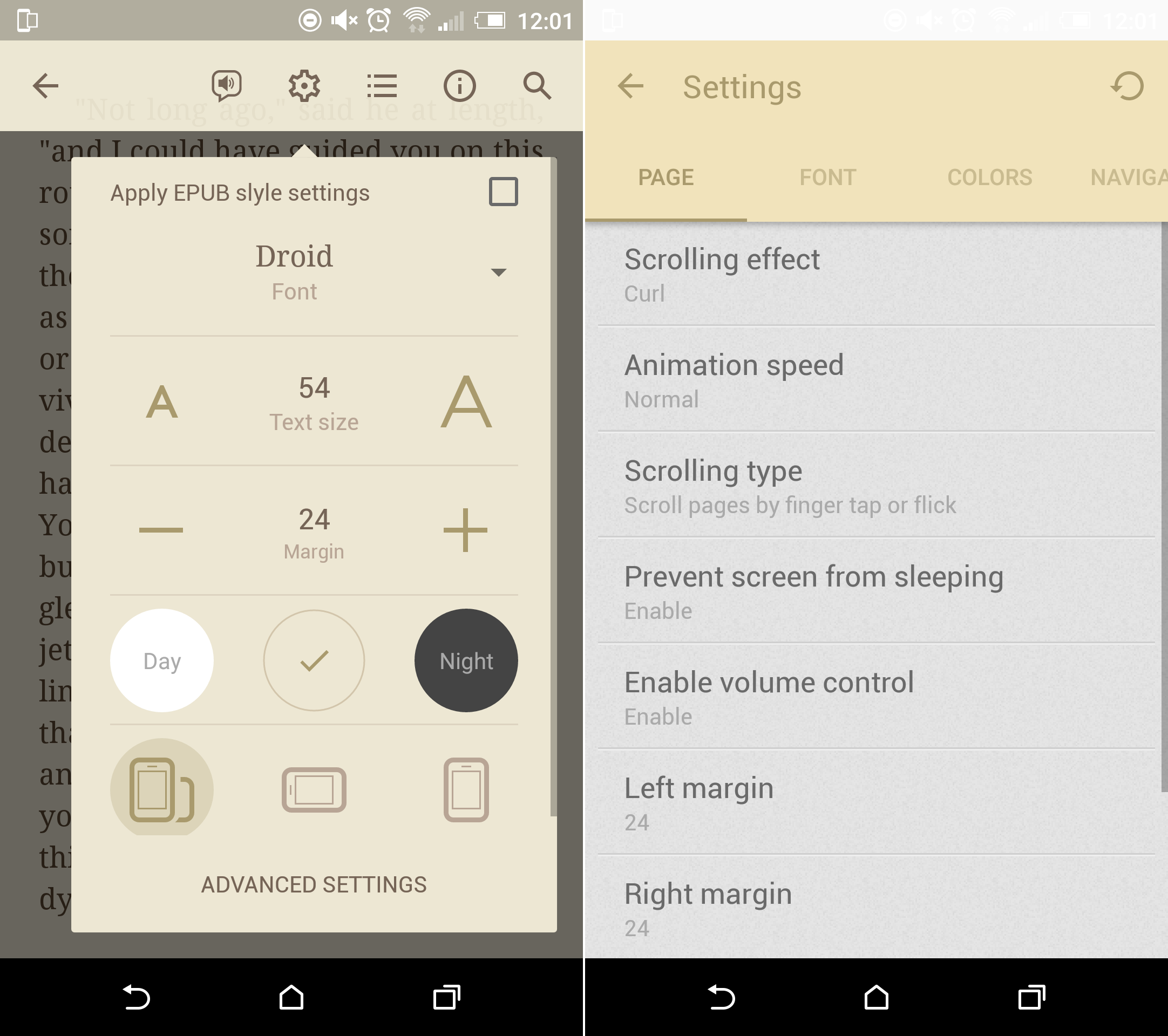 From the settings menu, you can adjust the font, size, screen layout as well as the color of the pages. Flipping from white sepia or black (night mode). Personally, though I think sepia looks the best and is quite easy on your eyes. If you are looking for even more options you can tap advanced settings at the bottom of the settings screen. This will give you access to even more options including scrolling options and animation speeds.
Feel free to play around with things until you get them to your liking. That pretty much sums up the main features of Prestigio there are plenty more little tweaks you can play with, but it's best to leave something for you to discover.