Selling a used, no longer needed electronic device is a great way of getting back some of the money spent on it. Thanks to auctioning services you can sell your old devices on eBay or Amazon. What should you remember about before putting the device on sale?
First of all you should make sure that the future owner won't be able to access you files. Depending on their size and the type of a device you can choose between a couple of methods for moving them onto a new computer, smartphone, or tablet. In case of Office files and similar ones it is most convenient to use the cloud.
To explore all their advantages you have to set up an account in one of the popular virtual hard drive services such as Google Drive, Dropbox or SkyDrive. Synchronize the files with servers and then connect to the drive the newly bought device to the service. The whole process may take one or two hours.
Your film, photo and music collection - taking more space, 50, 100 or more GB - will be best transferred using an external hard drive. If you don't have one you can also burn the data onto DVDs, but such a process may be quite time-consuming.
When it comes to mobile devices such as smartphones and tablets there are fewer problems with moving user data between devices, as many application synchronize the saved information automatically and it can be accessed right after logging into a new device.
Keeping your sensitive data is just as important as moving files - a new owner should not be able to access your login data and passwords. The easiest way is by restoring the factory (or default) settings in the system. This will remove all the user-installed files and applications, remove private contacts and notes, and also logging data.
The first step in case of a computer should be a full format or wiping the partitions other than the system partition. Remember that only removing the files may not be sufficient - someone could always try to retrieve these files using a dedicated application.
You can swipe the hard drive using for example CCleaner. In the Tools menu choose the Drive wipe option. Choose a whole hard drive option, click on the Gutmann mode and choose all the partitions except system.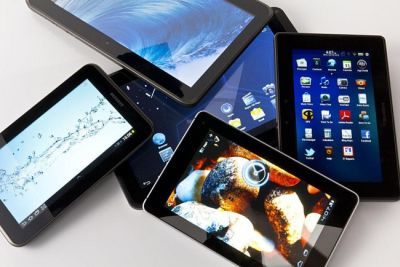 The last step you have to take in a laptop or a dekstop is formatting the C: partition and installing a fresh Windows copy (from a hidden recovery partition or a DVD). This way all your programs, browser data and other important information will disappear.
Additionally a new user will receive a computer that is working with its maximal efficiency. The customer won't call us after a couple of days after buying the computer and won't tell us that we sold them a piece of s***.
An important thing when selling a computer is removing authorization of the device in various Web services. This kind of an authorization can sometime live through the formatting process (especially if files are stored online). Otherwise a buyer will be able to buy DRM music using your credit card.
To get the best price you should of course clean it (at least from the outside). This way it will look better on the photos in the auctioning service. Make sure to say clearly that there are standard signs of usage on the outside.
Of course, fewer customers may want to buy it, but you will not be faced with unpleasant suprises after you have sent the device.
When selling a laptop or a smartphone on Allegro you can add an extra piece of accessory, even the old case you used with it. You won't probably need it anymore, and the offer will look more appealing to the potential buyers.