There are thousands of different tools available online that allow you to convert, and compress a range of video formats, all with differing levels of quality and support. With so much variety spread far and wide on the Internet, it's usually a nightmare finding a decent tool that works as advertised.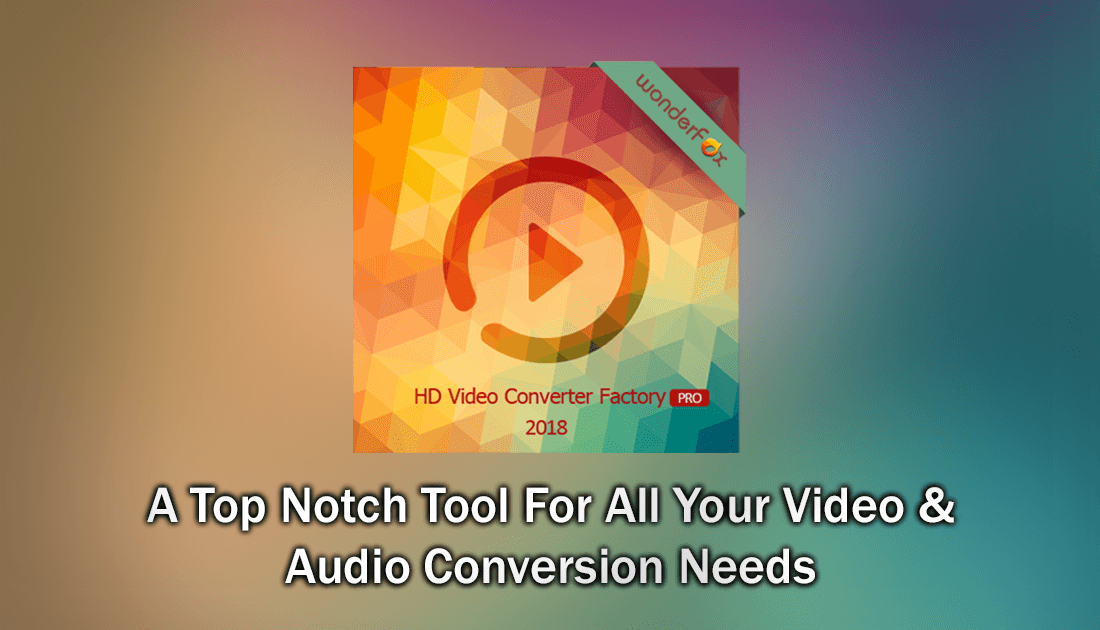 How to Stop YouTube Videos Auto-Playing on the Home Screen on Android Devices.
The good news is that there is one really stand out piece of software that can convert just about any video or audio file you throw at it, you can even use it to download YouTube content in any desired resolution. The program is called HD Video Converter Factory by WonderFox and is available on Windows 10, 8.1, 8, 7, and XP. After a quick installation process, using WonderFox HD Video Converter Factory is a pleasure, it's fast and has a simple easy to use interface which has been divided into two main categories.
Add Files: If you are looking to do some serious file format converting, this is where you'll do the bulk of your work. Simply add a source file to WonderFox, audio or video, then customize your output settings using the right-hand panel. Here you'll be able to choose the file format you'd like to use and set your desired video quality, you can either upscale content to improve quality and expand resolution or downscale content to shrink its overall size.
The downscaling option is extremely useful for content you intend to put on mobile devices as it uses an advanced video compressor to shrink HD content to smaller more portable file sizes with minimal quality loss. In most cases, you won't really notice much difference between the original file and the output file, apart from the size of course.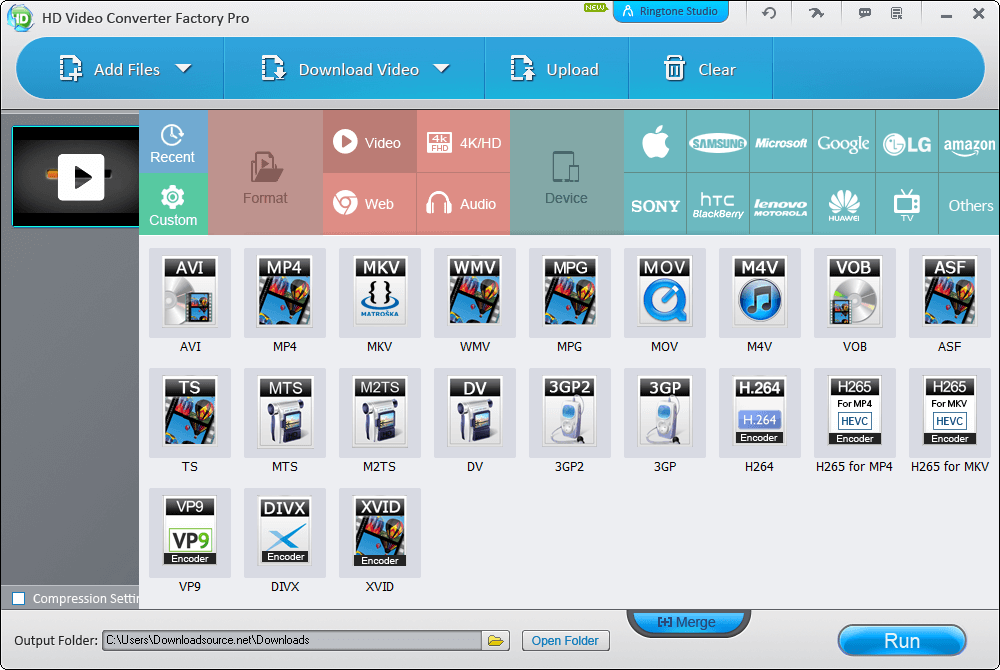 Download Video: This section is where you'll find the options to download content from the Internet, places such as YouTube, Facebook, Vimeo, Liveleak, Metacafe, etc. There are over 300 sites in total, which is something most online tools you've used in the past can't compare to. Downloading video is easy and simply requires you to paste the URL to the content into the tool, select a format and resolution you'd like and a download location. Once done, the tool will download the content to your specifications.
Note: You can view a full list of all the supported formats, devices, and other specs here.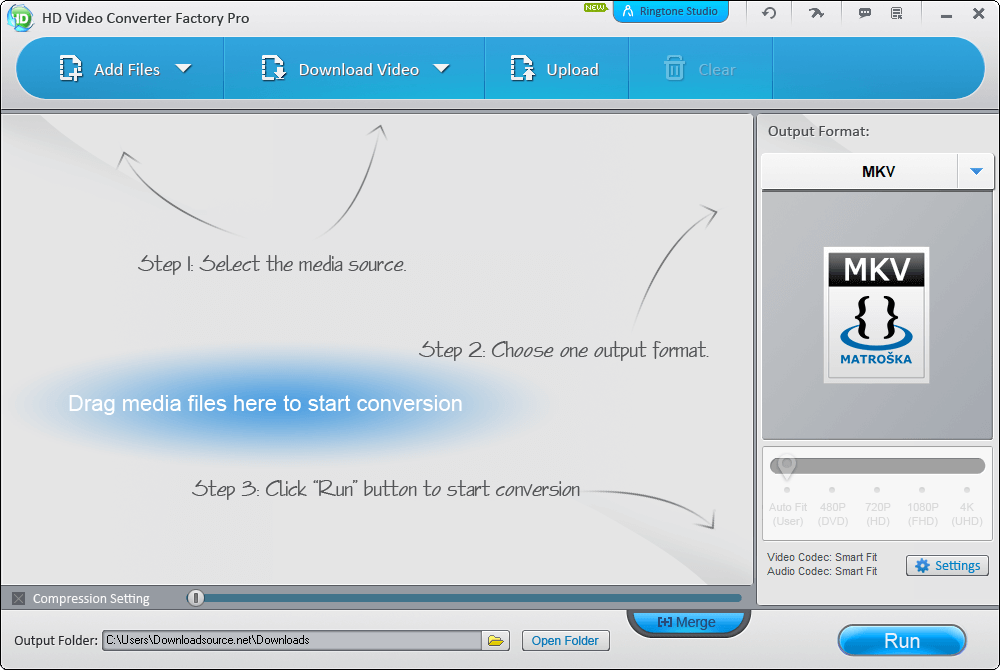 Make Your Converted Videos Pop!
As well as allowing you to upscale and downsize video and audio content with exceptional quality, WonderFox HD Video Converter Factory also allows you to customize more intricate parts of your selected content with 4 specific tools. Tools that are normally only found in advanced video editing software.
Remove Unwanted Parts: This tool is quite unique and something most other conversion tools don't have included. It allows you to crop any video content you choose and works in the exact same way as cropping photos.
Create Video Clips: Another super handy tool that lets you customize the length of videos, allowing you to trim time from the beginning and end of content. For example, you may only require 60 seconds from the middle of a 10-minute clip.
Merge Files: This is one of the most useful tools you can find in any video editing software and something you'll find yourself using a lot, especially if you like to make short home videos for family and friends.
Effects: Just like Instagram and Snapchat, WonderFox HD Video Converter even gives you access to a range of filters which you can add to any content you are editing, converting or shortening. For example, you can lighten, darken, add noise, blur or add an old film style look to videos. My personal favorite is the old film filter which looks pretty authentic!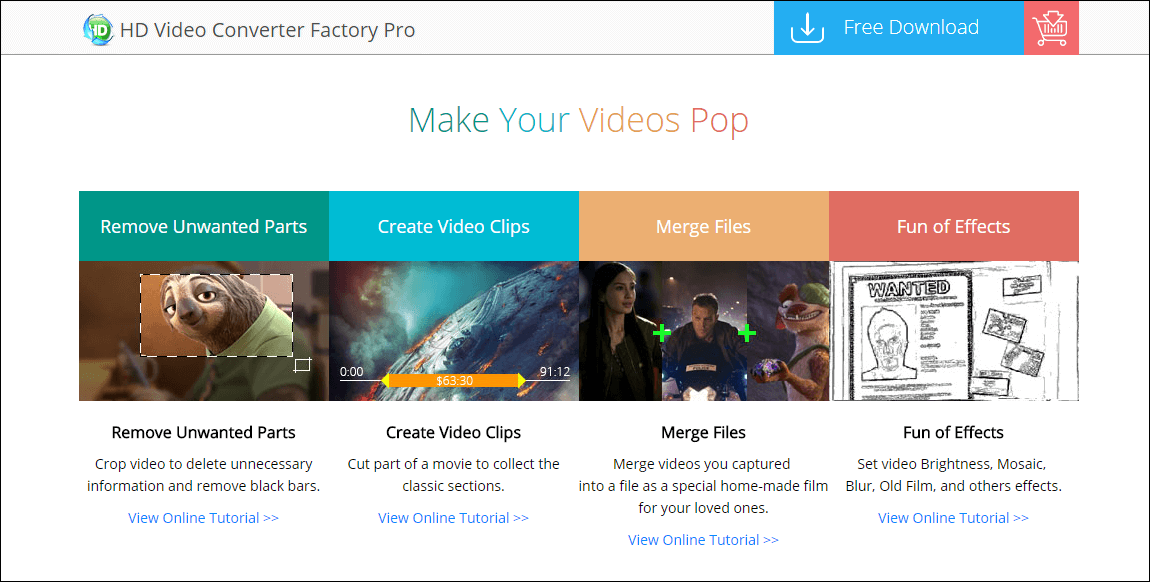 Unlike a lot of other tools that leave you searching high and low for how to guides, Wonderfox also has quick tutorials which show you how to use these tools should you find yourself an in a pickle.
How to Use WonderFox HD Video Converter Effects.
Conclusion.
The default configurations for most of the processes within HD Video Converter work like a charm and will satisfy just about all of your requirements, especially if you are a novice or new to converting video and audio. However, don't let the ease of use fool you, because WonderFox HD Video Converter Factory has just as many tools and options for more advanced users. Overall this is an extremely useful bit of software to have installed on your system, it's not often you get so much included in one package.