This concept has been a long time coming alright! And it's going to save gamers who like to migrate between platforms a fair bit of money.  Since as far back as most gamers can remember, or let's just say forever. If you purchased a video game on one console, that was the only console you could play it on, the same case with PC titles. Not surprisingly though, some of us gamers were crazy enough to repurchase the same title, weeks or months later, on another platform, for various reasons... This is thankfully coming to an end.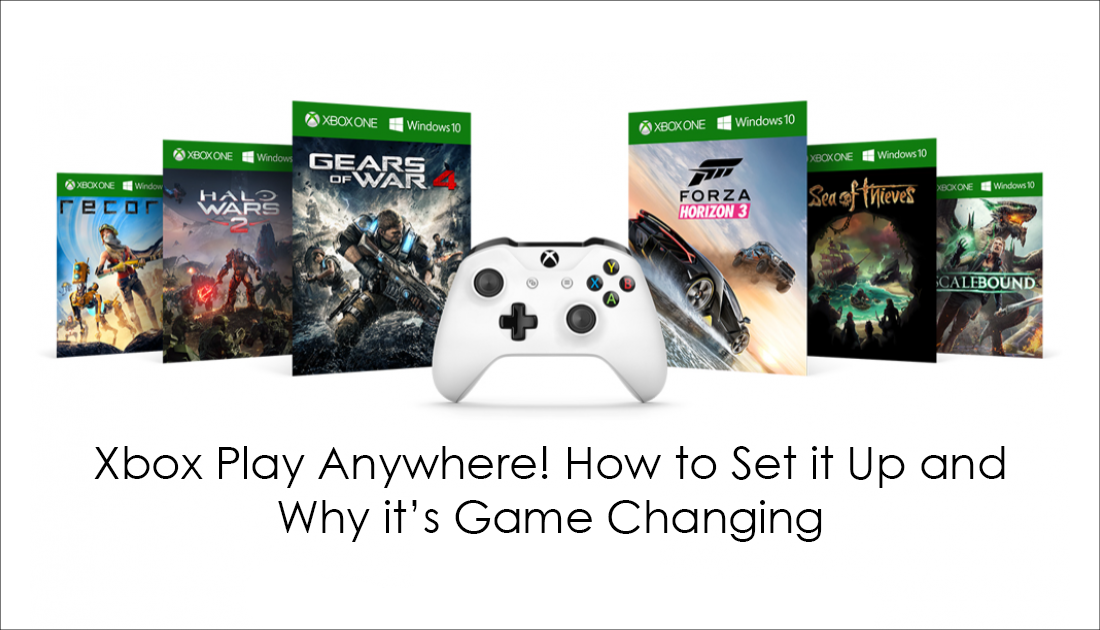 How to Setup and Use The Pokemon GO 'GO Plus' Accessory on Android and iOS
Finally, Microsoft is rolling out "XPA" (Xbox Play Anywhere) It will allow you play selected games on any Windows PC or Xbox One console. So long as you download a digital copy. If you purchase the PC title, you will get the alternative platform version FREE!  NO extra cost! or vise, versa, Xbox One to PC. Even more brilliant, is that all your game data, saved files, downloadable content, and achievements will now show up on both platforms.
The only downside of this concept, for now anyway, is that it is going to be limited to digital copies, so if you are one of those people who loves to handle the hard copy of a title, you will be disappointed with "XPA". Or maybe it will sway you to convert from the old ways. XPA titles are going to be available just about anywhere, which will make getting them nice and easy. Some of the available places listed to purchase titles are: directly from your Xbox One console, Android, iOS, the Xbox app from the windows store, Xbox.com and Microsoft.com. Availability will be much more diverse as more retailers come on board in future though.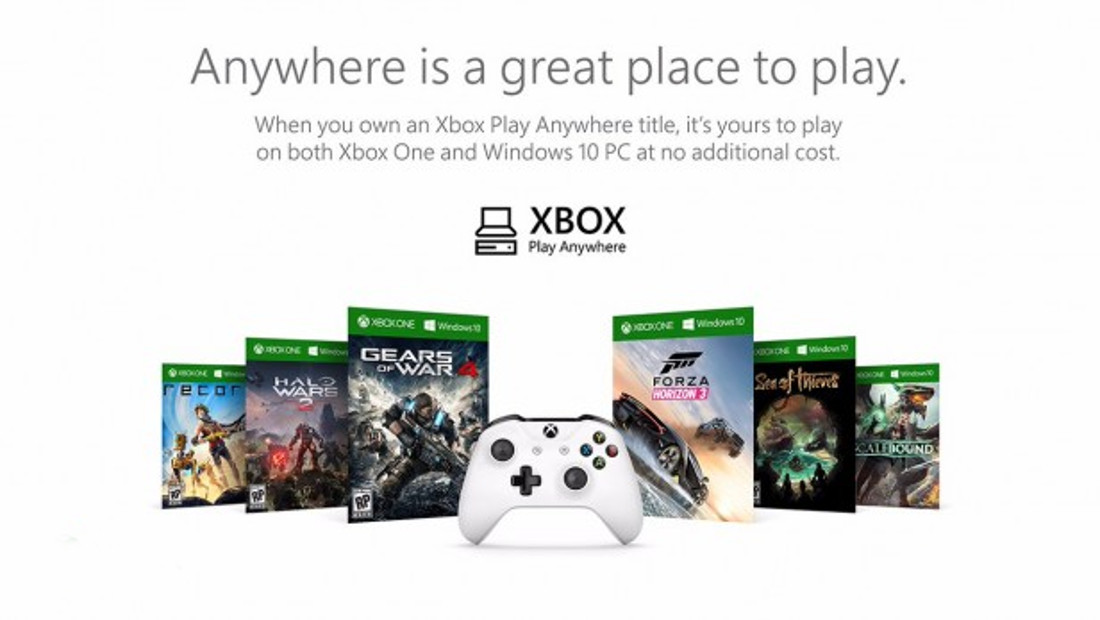 The Selection of Available and Soon to be Available Xbox Play Anywhere Titles. (End of 2016)
To start the rollout of Xbox Play Anywhere, there is only going to be 12 titles up for grabs. This is undoubtedly going to grow quickly as game developers adjust to the change. XPA titles can be identified by a new little badge or sticker, displaying the following Xbox Play Anywhere. The 12 titles available at release are as follows:
| | |
| --- | --- |
| ReCore | Ark: Survival Evolved |
| Forza Horizon 3 | Killer Instinct: Season 3 |
| Scalebound | State of Decay 2 |
| Gears of War 4 | Crackdown 3 |
| Sea of Thieves | Cuphead |
| Halo Wars 2 | We Happy Few |
Making Sure You are Ready For Xbox Play Anywhere. (XPA)
Firstly, you will need to make sure that your Windows PC has the Windows Anniversary Update or newer installed. It was released on the 2nd of August this year, so if you have automatic updates turned on, this should already be done. If not, you can always manually update your Windows operating system. As well as installing this on your PC, you will also need to make sure that your Xbox One console is up to date. Again this update is almost impossible to avoid as Microsoft have a hard time letting you get around any updates. If you are unsure if you are up to date or not, just go to Settings > All Settings > System > Console info & updates > Update console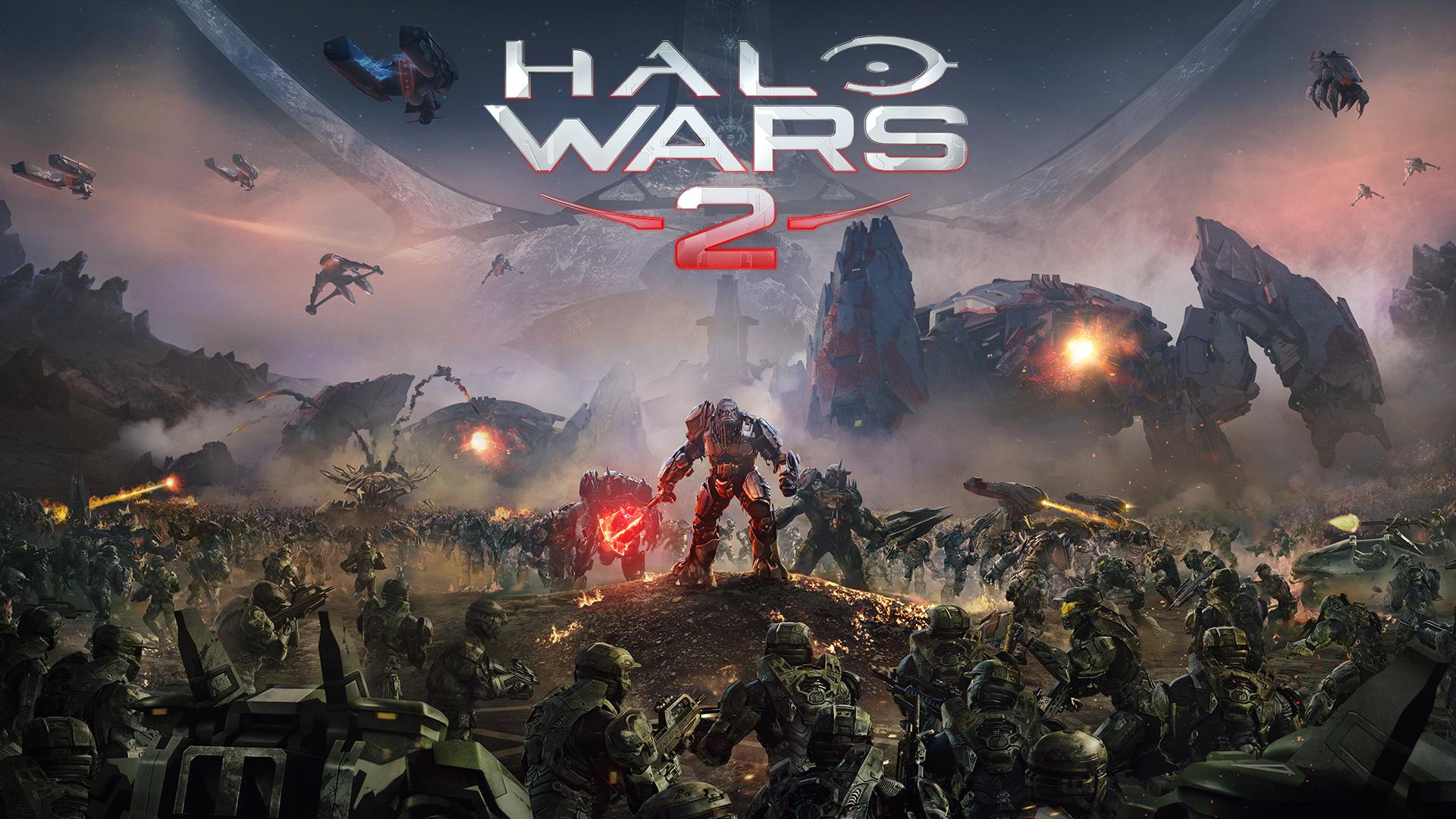 A couple of noteworthy pointers before you get too excited are. You need to use the same Microsoft account on both platforms, PC, and Xbox, to get the benefit of saved data, DLC, and other additions. The other main point and the biggest thing to be aware of is that you cannot be sneaky and use the same title on both platforms simultaneously.