As Facebook continues to battle with Snapchat for superiority, new features are being crammed into its apps at a staggeringly fast rate. Instagram, Whatsapp, and Facebook have been the main focus, however, depending on where abouts in the world you live, you may have noticed your Facebook Messenger interface change as well recently. The new addition to the app is called rooms. If you are curious what they are and how they work we have the info below.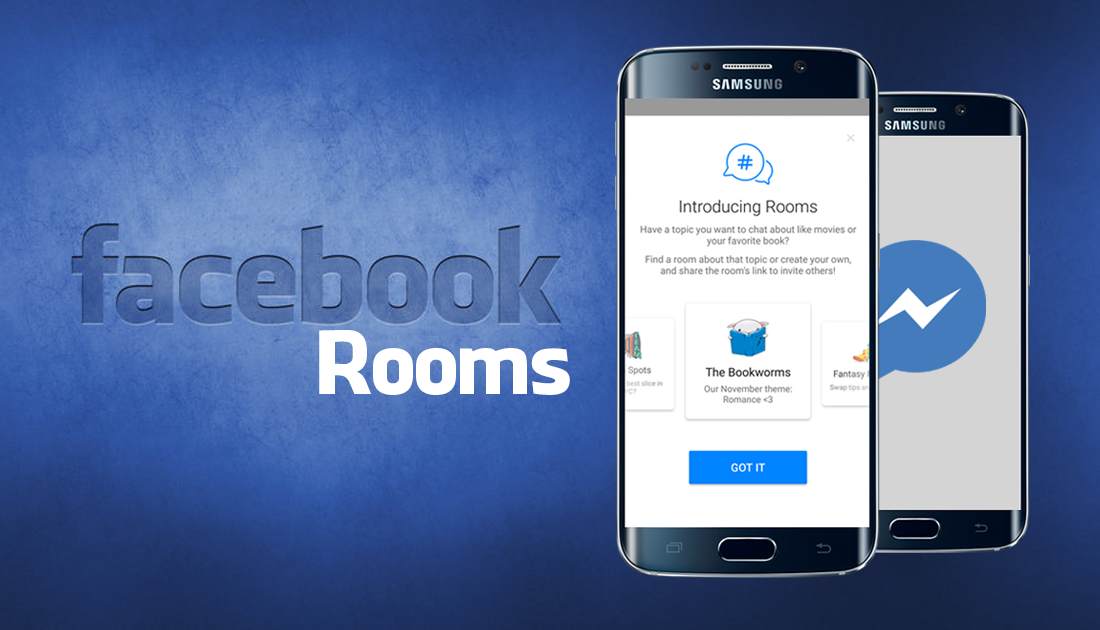 How to Create a Downloadable Backup of your Entire Facebook Account. Chats, Photos, Videos and More.
As we mentioned above, depending on where abouts in the world you live you may have noticed the new Rooms option added to your Messenger main page. The feature has been around since the end of 2016 in places such as Australia and Canada, Facebook's favorite place to test new features.
When you first open the Messenger Rooms feature it seems very similar to the Group Chat option, which has been standard in messenger since the get go. The main and only real difference of Rooms though is that they are specifically focused on topics and are more focused on public members rather than just friends and family. Room topics can range from Camping, Fishing, Country Music, etc to very specific things such as Pineapple Growing Techniques for Cooler Climates, in reality though, rooms can be used for whatever you have an interest in. It's also interesting to note that anyone can create a room which can be left open to the public or set to private, for more personal topics.   
How to Use Facebook Messenger Rooms.
If you skipped the above few paragraphs, the first thing you need to know about rooms is that they are still officially only available in two countries, Australia and Canada. If you do live in another country that this feature is unlocked, we'd love to hear from you, just leave a comment below so we can add more countries to the list, as there doesn't seem to be any official information on this.
Using Facebook Messenger Rooms is very simple, all you have to do to access the feature is open the Messenger app and find the icon that looks like it's meant for Group Chats. Once you have tapped this you well see all your current group chats, plus a new subsection called Your Rooms. Under this subsection you will see a couple of options, the first is any rooms that you have created, with the option to create a new room below it. Underneath those two options, you also have the ability to see rooms that your friends are currently in.
If you wish to join a room one of your friends is in just tap the View icon, then tap Join. (you will receive a couple of quick messages from Facebook with some info about rooms)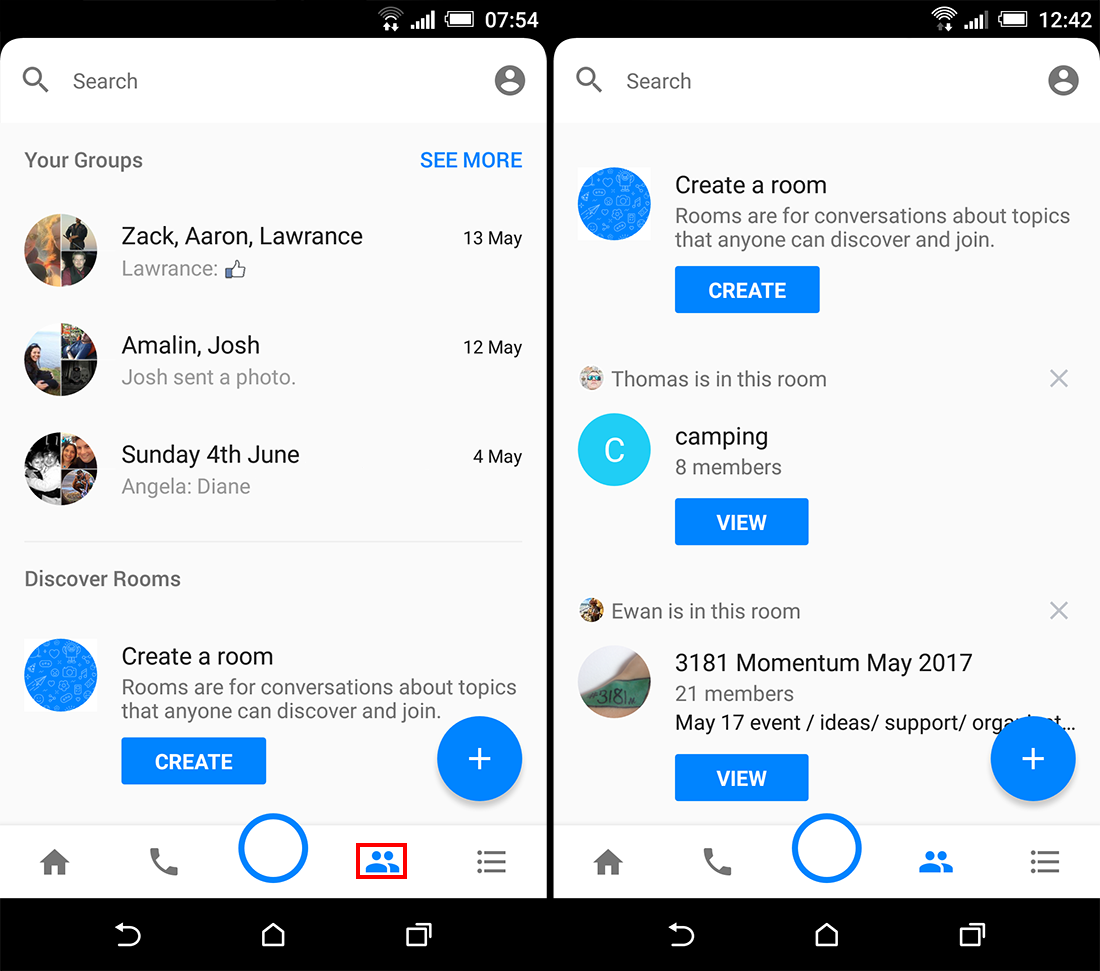 Creating a room is also very easy,  just tap the Create Room icon. Inside this new menu you have a few options, first, you will need to give the room a name, along with a description. You also have the option to make the room discoverable and the ability to add anyone you currently have on your friend's list.
Once that is done, your custom room will be created. In the top right-hand corner, there is an options icon which allows you to view who is in your room, add more people and copy a link which allows you to share the room with people.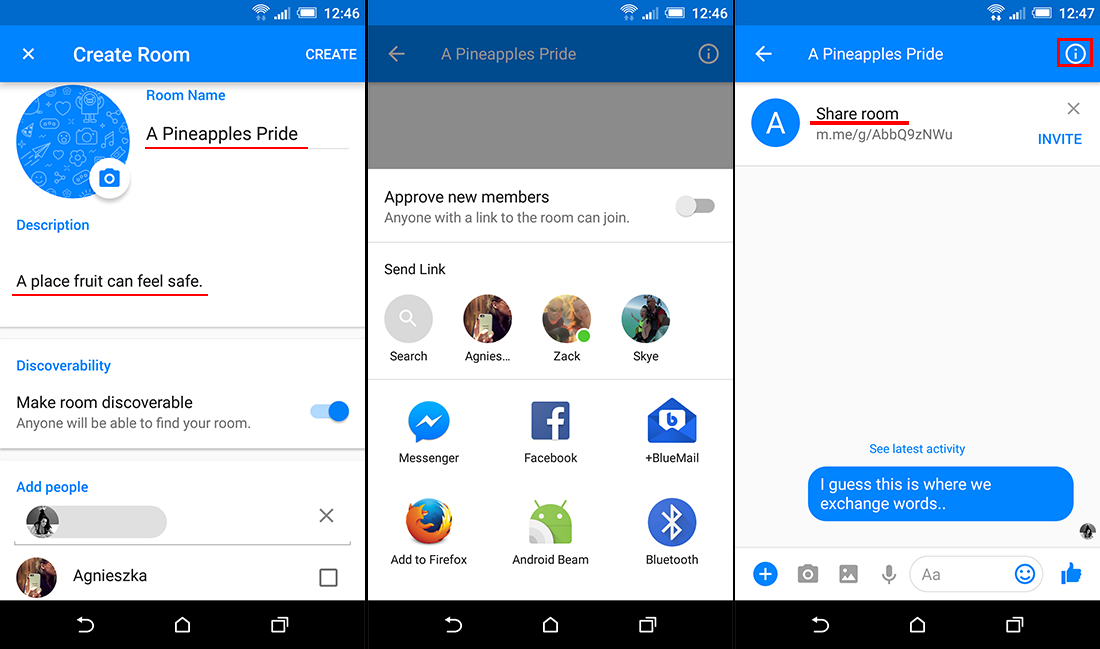 Note: You can change the room to private whenever you wish using the option within the settings menu.
Inside the first options menu, there is another options menu, which allows you to make a few more changes to the room, things like the room icon photo, leaving the room, report the room etc. When you have made all the changes you want to your room it is ready to go.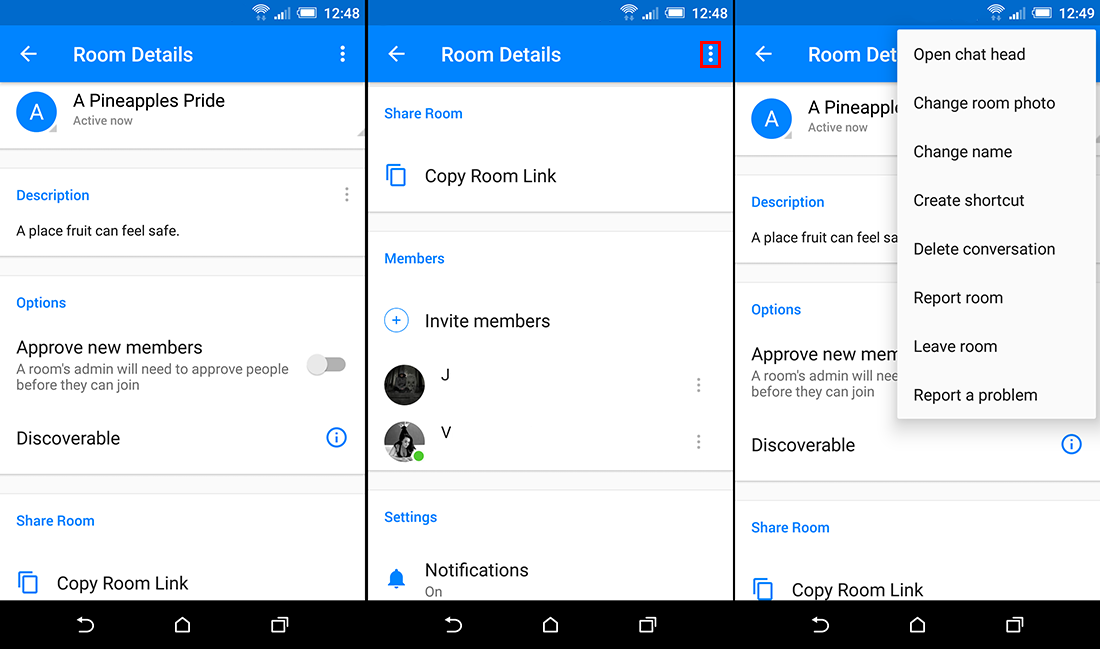 That pretty much sums up Facebook Messenger Rooms. Personally, I think it's just a double up of group chats but we'd love to hear your opinion if you have used Rooms.