If you have just found out that Facebook will now be blocking all news content on Facebook in Australia. This article will take you through some workarounds that will bypass this regional news blockade in Australia. These changes will only affect your experience, so if you want to view and share content to or from Facebook with others using Facebook in Australia, everyone else needs to be using the same workaround.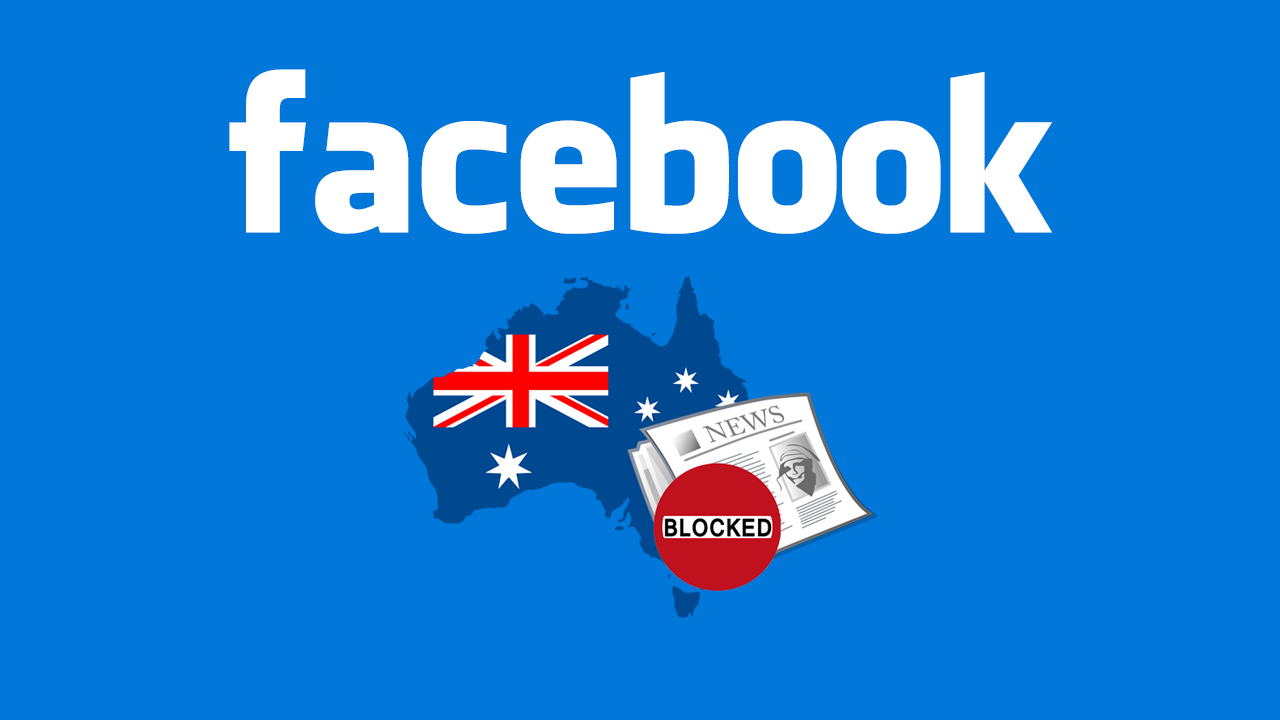 Related: How to set up and use SCRCPY for Android versions 5 to 10. SCRCPY v1.17 & newer
For most people in Australia Facebook's sudden removal of all news content from their platform came as quite a shock. At 6 am Australian time, every single news source and service was blocked from the platform. Leaving thousands of content produces high and dry. Although most people thought that the block was for Australian content only, they quickly learned that the Facebook news block covers all news content from every single news source on the planet. It's not even possible to share an Australian source to Facebook from any location in the world. 
Facebook's drastic move aims to provoke Australian citizens into action against the government's News Media Bargaining Code (NMBC). If you haven't been paying attention to the progression of the NMBC, I really suggest that you look a little deeper as there are some major changes proposed. Just remember to look at the entire scenario objectively, It's the rich who are fighting over who gets more of our money and data. 
How do you get around the Facebook News block? Bypass Facebook News Block in Australia.
If you just can't stand the idea of a newsless Facebook and the onslaught of Facebook's perfectly scripted algorithms, there are a few ways you can bypass the Facebook news block in Australia. Seeing as this is the first time most Australian's have ever faced a block like this (unless you're a pirate) you're going to need to invest in a VPN or some sort. Now the next part is the most important, so make sure you pay attention. 
In order to get around the Facebook News block in Australia you will need a VPN, however, whatever you do, don't just jump on the first free VPN you come across. VPN's come in a variety of different variations, some of which monitor and use the data you pour through them. It's as simple as "Nothing is truly free" in the case of VPN's it is data collection. 
The best VPN's to bypass the Facebook News block in Australia.
Below we have listed some of the best and most popular VPN services available, most of which offer a free 30-day trial. Which should be long enough to get you through Facebook's little protest. If it isn't and Facebook decides to take a longer stand, you can usually split the price of the VPN between friends as most VPN services allow for multiple devices to be connected at the same time. Just think of it like sharing your Netflix account. It's the same thing. 
ExpressVPN
NordVPN
Surfshark
BoxPN
I've been using BoxPN for the last five or so years without any issue. The main reason I chose BoxPN was because of there special servers that allow you to connect to the US Netflix library along with fully encrypted unlogged data transfers. They also have a huge list of servers you can connect to, which makes accessing certain content easier. As an Australian who lives abroad a VPN because essential as there are a lot of Australian websites and government services that ignore international access. 
Facebook blocking all news content even though I'm using a VPN.
On the odd chance you are still unable to view news content on Facebook from Australia with a VPN active on your device, you may need to disable your location services before opening Facebook. Once you have turned off location services on your device make sure you restart it to reset any data. Unfortunately using GPS faking apps no longer worth with Facebook and Google.