If you are someone who likes to listen to podcasts from time to time and have chosen Google Podcasts as your main podcast app, you'll probably find yourself (at some stage) trying to add content that isn't available on Google podcasts by default. If so, follow along as we show you how to add private RSS feeds to Google Podcasts.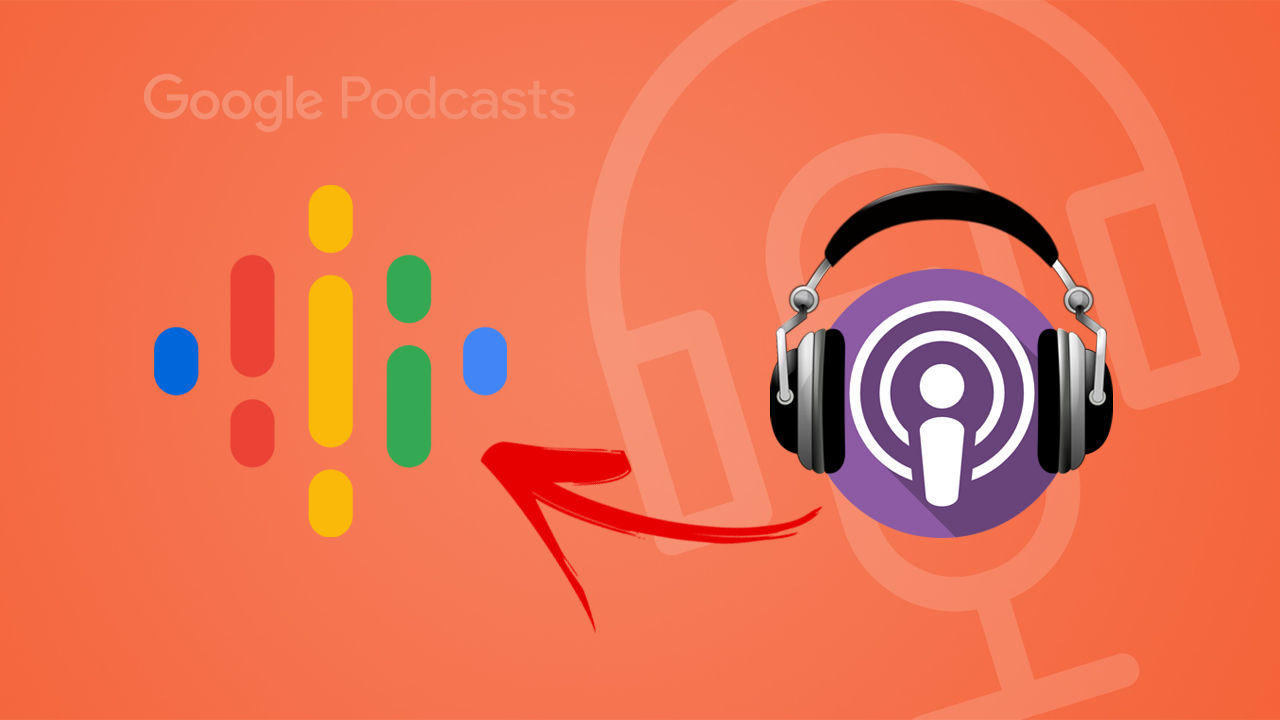 Related: How to navigate websites using a text cursor in Google Chrome. (Caret browsing in Google Chrome)
If you were one of the millions of people around the world that was forced into lockdown because of COVID, there's a good chance you invested some of your time listening to podcasts and other alternative content/information sources. As a result, since the March 2020 podcasts have become one of the most popular original content sources on the Internet. 
Depending on the service/s you are using to listen to podcasts from will determine what content you have access to and what additional content you can add to your chosen app. For whatever reason, some services, including Google Podcasts have been reluctant to allow the importation of private, custom RSS feeds. 
Thankfully Google has come to realise their restrictions are limiting the adoption of their service and scrapped the blockade. Which means sites and other platforms that use RSS feeds (basically URL links to content) will be fully supported by Google Podcasts moving forward. A quick run-through can be found below:
Update your Google Podcasts App.
Login to the location/service of the content you wish to add to Google Podcasts.
Find the location of the RSS feed link to listen to the podcast in your podcast application. (Probably under share) Copy the URL that appears.
Open Google Podcasts and go to Activity > Subscriptions.
Here click the 3 dot menu, select Add by RSS feed.
Paste the copied URL (RSS feed details) and tap Subscribe.
How do you add private or paid podcast subscriptions (RSS Feeds) to your Google Podcast Account? Android & iOS
If you'd like a little more detail to guide you through the process of adding external Podcast content to Google Podcasts, you can follow the steps shown below. 
To begin, you'll first need to update your Google Podcasts app to the latest version. 
Once your Google Podcasts app is updated, visit the website/platform where your podcast/s is located.
This step will vary depending on the service you are using. But you'll need to access the specific podcast you wish to import into Google Podcasts, then find the place you can acquire the RSS feed link from. (most of the time under share)
Note: Some private or subscription-based podcast sites and platforms don't use a Feed system. Instead, they offer a mobile access file. This file is designed for quick and easy podcast importation, however….. Google Podcasts doesn't yet support this feature. You can only add podcasts to Google Podcasts via an RSS URL link.
Generally, this will open a new tab in the browser where you will need to Copy the URL of said RSS feed.
When you have the URL (RSS Feed address) open the Google Podcast app and go to the Activity section by clicking the icon in the bottom right corner of the screen.
Next change to the Subscriptions tab at the top and tap the three dots in the top-right hand corner and select Add by RSS feed.
Now a small window will open in which you need to Paste the RSS feed URL you copied a few steps earlier. Finally tap Subscribe and the podcast will be added to your Google Podcasts App.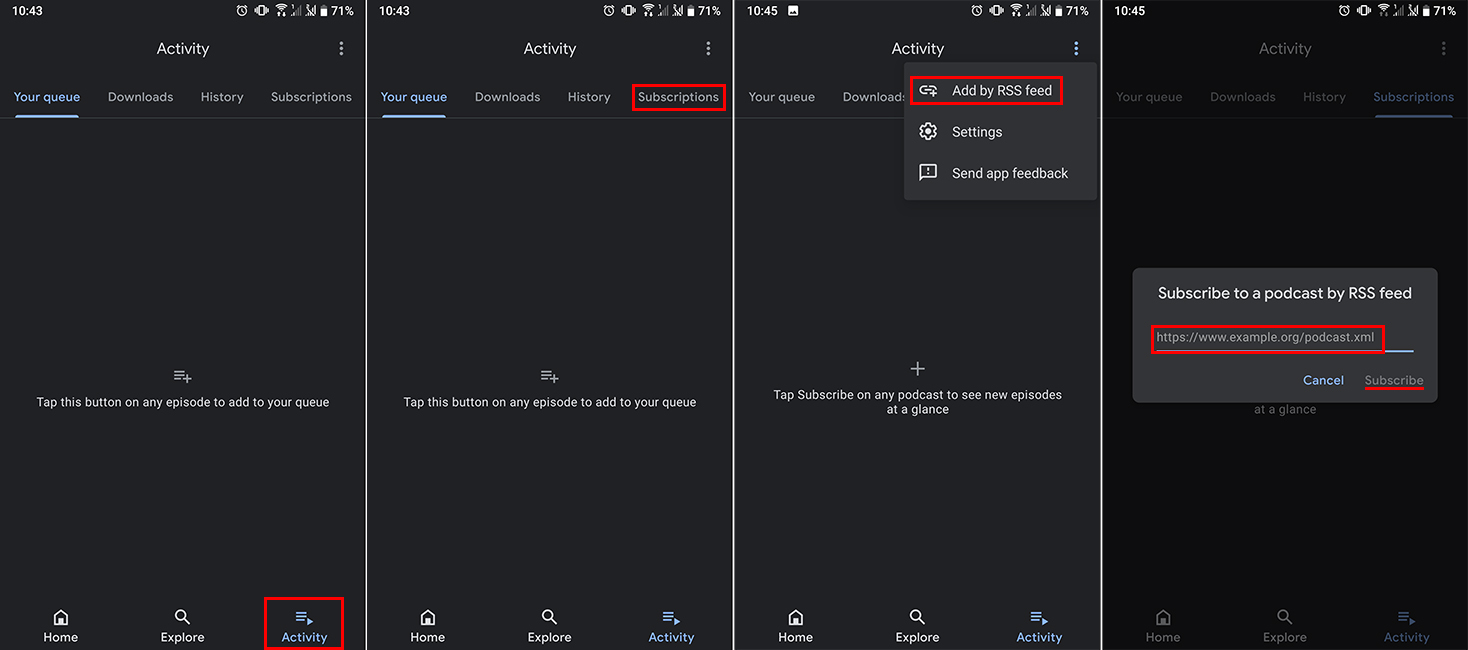 From now on, the private or subscription podcast will be shown in the Google Podcast app and can be listened to even if it is not indexed in Google.