How to Add External SRT Subtitles to YouTube Videos.
Author

Publication date

07.12.2017

Ilość komentarzy
Just like you can do in VLC Media player and a ton of other programs, you can also use external SRT subtitle files on YouTube. Although the option has been around for quite some time, not many people know how to use it, so allow us to guide you through the process of using SRT subs on YouTube.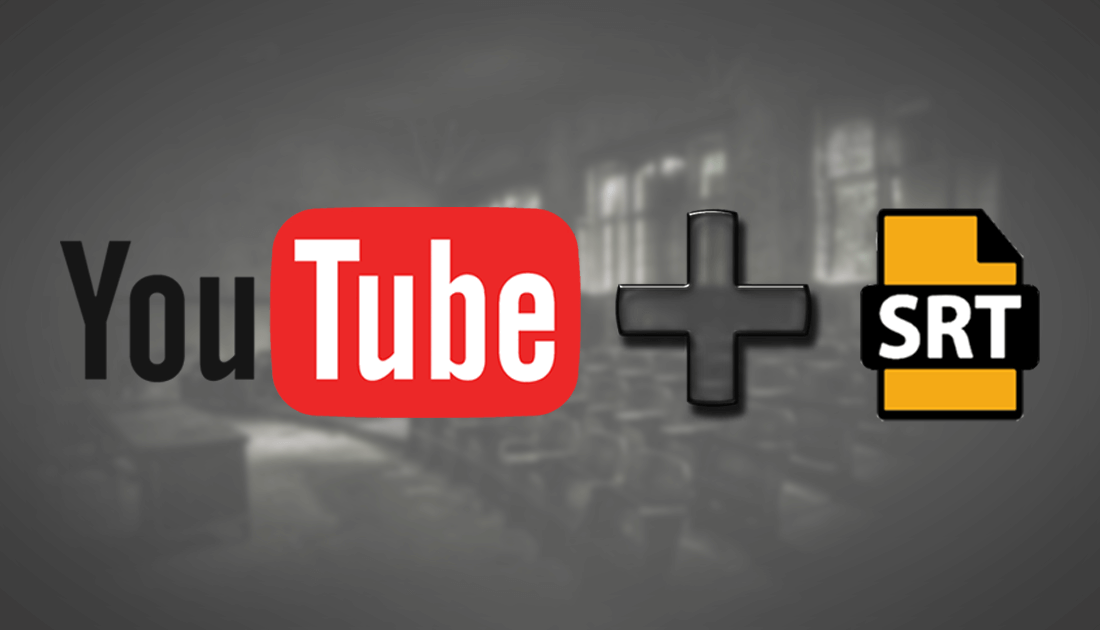 How to Get the YouTube Go App in Any Country. (YouTube Lite)
If you find the default YouTube subtitle system terrible, slow and quite often completely wrong, it is possible to find and add your own SRT subtitles for a variety of different content. Admittedly, you aren't going to be able to find external SRT subtitles for all content but it is handy to know how to use. You'll also gain a little more adjustment in the subtitle parameters, things such as size colour etc.
Chrome Extensions For Finding and Using External Subtitles on Google Chrome.
The first extension you can use for external YouTube subtitles is called Subtitles For YouTube. (mostly red thumbnail icon)This extension allows you to drag and drop SRT or zipped SRT files onto the upload box of a YouTube video. Once done, playback with the subtitles will begin.The extension also allows you to search for subtitles directly from OpenSubtitles.org and Amara.org. It's also available in a ton of different languages and features a comprehensive list of hotkeys allowing you to quickly enable, disable precede, delay and increase or decrease subtitle size.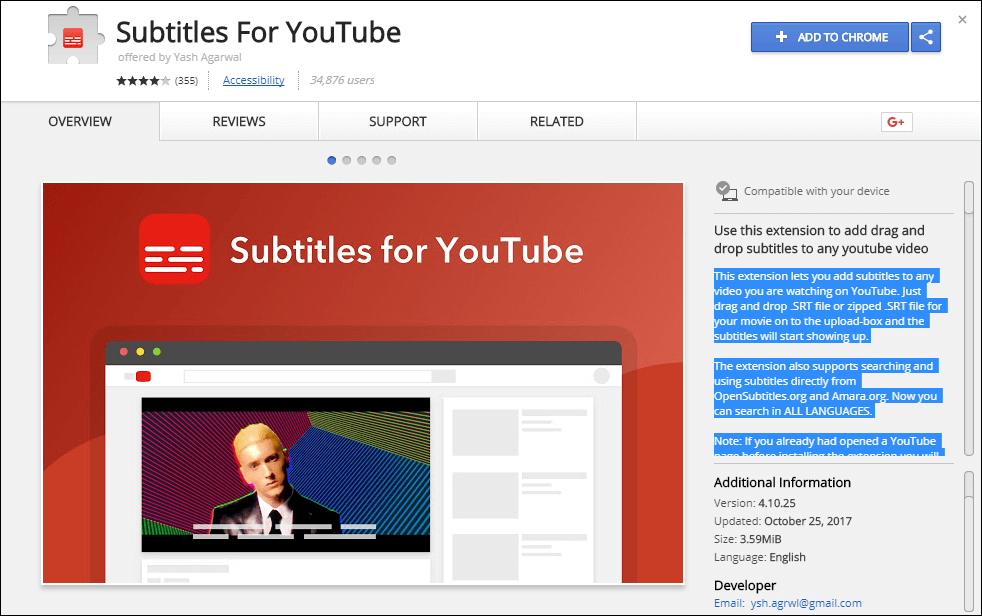 The second YouTube extension that allows you to find and add SRT subtitles is called….. Wait for it!!!! Subtitles For YouTube. (mostly white thumbnail icon) This extension isn't as popular as the first one, only have 1000+ users to the first's 33k+ users. However, it still does a pretty good job. Again once you install the extension, all you have to do is drag and drop the SRT files into the designated place and they will begin playing.
This extension uses the current YouTube system for displaying subtitles, so you won't be able to change how they display, unfortunately. On the plus side though, it does have the added benefit of being able to use SUB format files as well as SRT, which may make it a better option for you. If find any bugs or errors within the extension or find that it just doesn't work make sure to leave a comment in the reviews section. The developer seems to be pretty quick to respond and always looking to improve his on his work.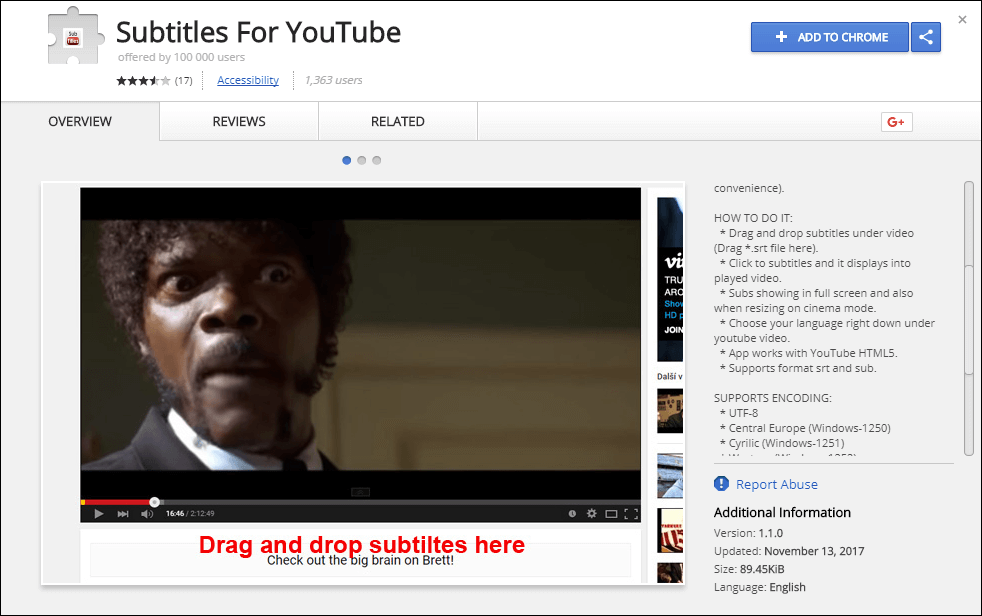 Note: If you are having trouble getting either of these two extensions to work, make sure you have closed any Youtube pages you had open before you installed the extension. Both extensions don't work for pages open before they were installed.
If you know of an even better way to get external subtitles on YouTube feel free to let us know in the comments and we'll check them out.