Although it is only currently officially available in Indonesia and India, this guide will show you how to get the Official YouTube Go app, no matter which country you live in. YouTube Go is YouTube's new, super lightweight Android app for older phones and places where data connections are expensive or unreliable.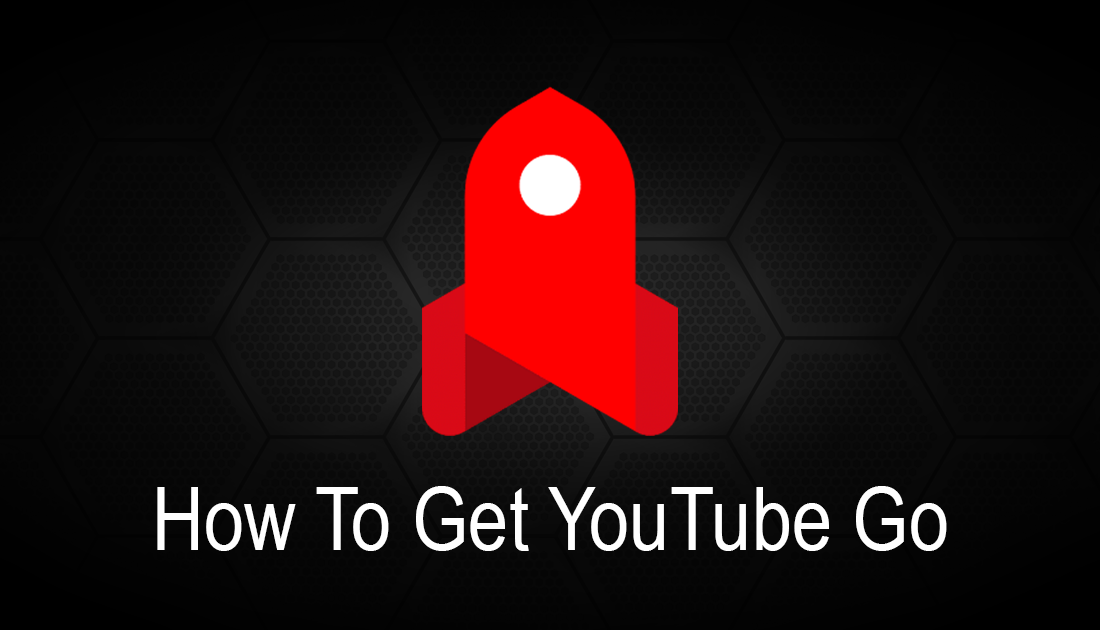 How to Fix YouTube App Playing Sound Without Video. (Android & iOS)
YouTube is one of the best apps on the market offering endless hours of entertainment. It's also one of the heaviest data using apps most people have installed on their phone. For users who live in rich countries and countries with fair mobile data prices, this isn't much of an issue, however of the rest of the world, watching content on YouTube can be expensive or difficult when mobile Internet connections are sporadic or $$$.
Thankfully, in an effort to rectify this issue YouTube has released a new lightweight more data friendly version of their app and it goes by the name, YouTube Go. This brand new stripped back version of YouTube for Android allows you to manually choose your own video quality settings and even has the option for you to download videos for offline use. It's pretty much the perfect solution. It also has the added benefit of running a lot smoother on older devices.
For the time being, YouTube Go is only officially available for download in India and Indonesia… However, if you live outside of those countries, you can still get the app without any drama and it works very well. The only downside is that you will need a VPN to use the offline download features.
Where Do You Get YouTube Go? And How to Install It.
If you live in either India or Indonesia all you have to do to get YouTube Go is visit the Google Play store and search for YouTube Go, then download it as you would any other app. If you live outside of these two countries, you will need to take a different path. Below you will find a link to the APK download from APK Mirror.
Download YouTube Go From APK Mirror.
You can download the APK file from APK Mirror from your computer and copy it onto your Android Device or you can download it directly onto your device. Once you have the file on your device, you will need to make sure you have allowed installations from Unknown Sources enabled. To do this on Androids running anything older than OREO, go to Settings > Security and make sure Unknown Sources is enabled. You can now tap the file and it will install itself on your phone.
On phones running Android 8.0 OREO, go to Settings > Apps & Notifications, then give permission to your Web or File browser to install applications.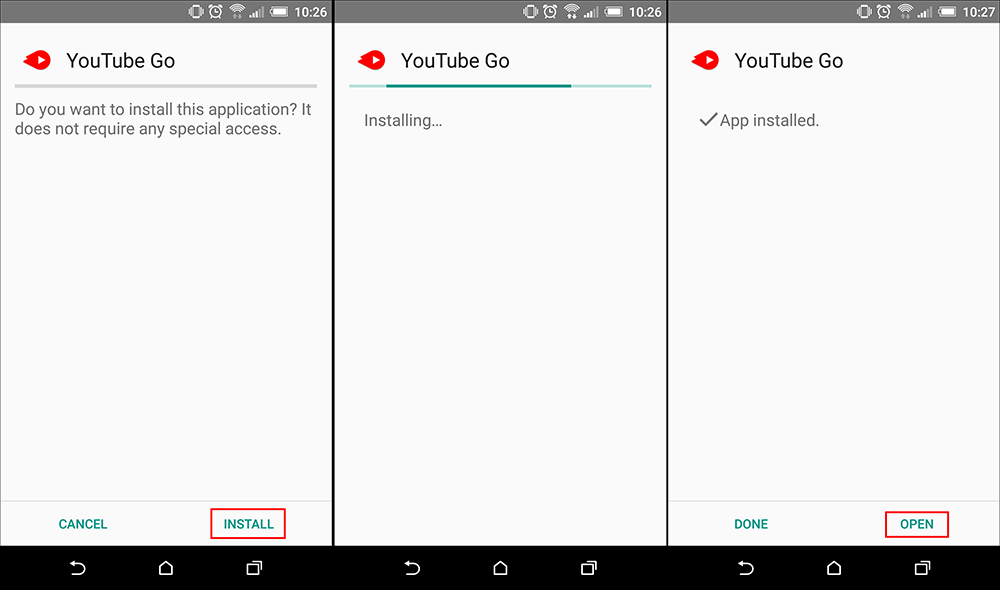 Using YouTube Go
When you first open YouTube Go, you will notice a long list of recommended videos and a lack of menus: Subscriptions, Trending, Activity or Library etc. You also won't be able to Cast videos to your TV. However, this is all part of speeding the app up and there's one really cool feature that you're bound to enjoy which makes up for all the stuff that was removed. This feature is the new button for sharing content you've downloaded with nearby YouTube Go users, without consuming your Mobile data.
My favourite advantage of YouTube Go is that when you tap to watch a video, you now have the option to choose the quality level you want the video to stream or download in. Half the time watching 1080p or 4k content on a phone is pointless, 720p is great on small screens. If you are using YouTube Go from outside India or Indonesia and want to download videos all you have to do is enable a VPN connection from within one of these countries and any and all videos will be available to download.