YouTube is one of the most stable apps on the market for both Android and iOS devices, rarely being affected by bugs, errors or technical problems. Which is what makes the black screen, audio only bug so unusual. Thankfully, if you are getting this problem on any of your smart devices there is a way to stop it from happening.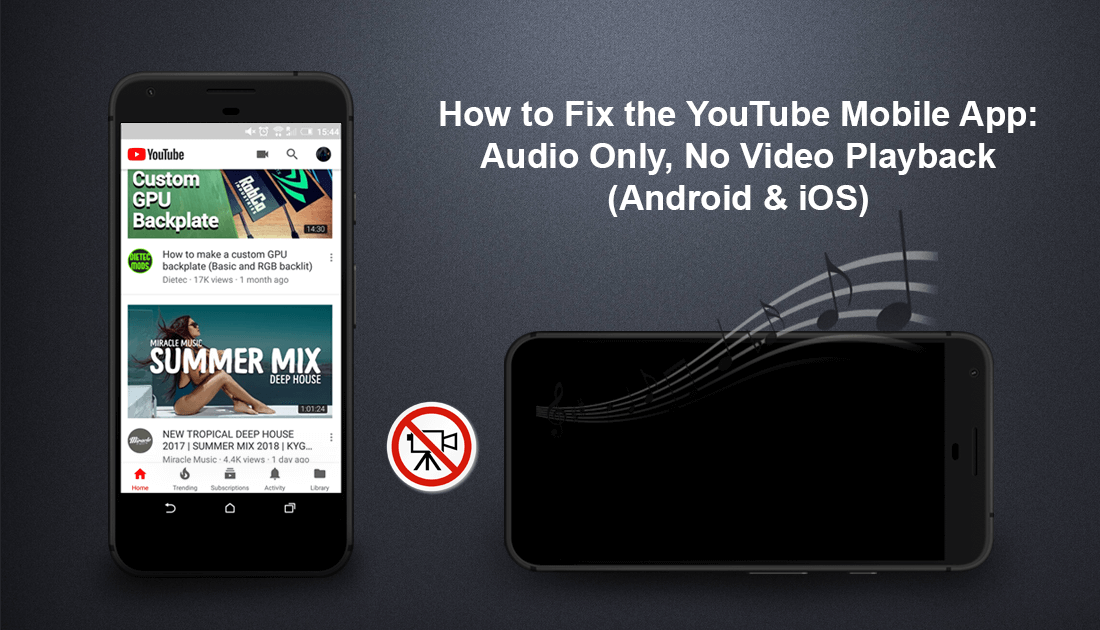 How to Make Collaborative Playlists on YouTube.
As we mentioned above in the introduction, the YouTube mobile app for Android and iOS devices is super stable, rarely exhibiting any bugs or major errors. However, this doesn't mean it's 100% fault free, even the best of the best can sometimes have issues. In this particular case, it's audio only playback, leaving a blank screen where video should normally be, luckily in most cases, the problem can quickly and easily be solved. If you're really in a rush and don't have time to fix the issue, don't forget you can always view YouTube from your phone or tablet's Internet browser.
How to Fix Audio Playback Without Video on YouTube Mobile. (Android & iOS)
The first and most simple fix for this issue is to restart your phone, 9 times out of 10, this will instantly fix missing video when using the YouTube app. This works for both Android and iOS devices. If you are looking for a more permanent fix however, you will need to dig a little deeper.
In order to reduce the problem of missing video in the YouTube mobile app, you have a few different options. The first is to check for updates, which you can do by visiting your App store. If your app is already fully up to date, you will need to clear your phones YouTube Cache and Data or reinstall YouTube from its base version.
How to Force Stop and Clear Cache/Cache Data On Android to Fix the YouTube No Video, Only Audio Bug.
One of the main causes of errors and bugs like this is corrupted cache data, which will need to be cleared in order for YouTube to function correctly again. To clear YouTube Cache Data, you will need to do the following:
First, open the Settings menu on your phone, select Apps, then find the YouTube App in the list.
Once you have found YouTube, tap Force Stop, accept the popup message, then proceed to tap Clear Cache and Clear Data. (Depending on your phone, you may need to tap Storage inside the YouTube menu to find Clear Cache and Clear Data)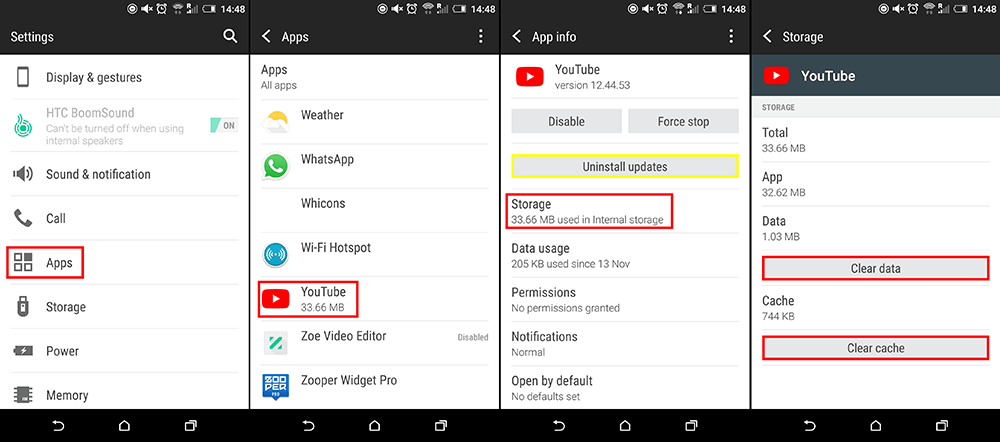 When you have cleared the data, relaunch YouTube and check to see if the video playback is restored. If it isn't. You will need to Uninstall the YouTube app or Remove Updates, the reupdate. 
How to Clear the YouTube Cache on iOS and Fix the YouTube No Video, Only Audio Bug.
Unfortunately, on iOS devices, you cannot simply clear your app cache (unless you have a jailbreak) instead you will need to completely uninstall the app, then reinstall it. So in this case, remove YouTube from your phone or tablet, then reinstall it from the App Store. Once done, everything should be up and running again.