If you have a habit of accidentally pressing the power button on your computer and triggering a full shutdown. This article will show you how to change what the power button does when you press i. Make it: Do nothing, Sleep, Hibernate, Shut down or Turn off the display. The choice is yours!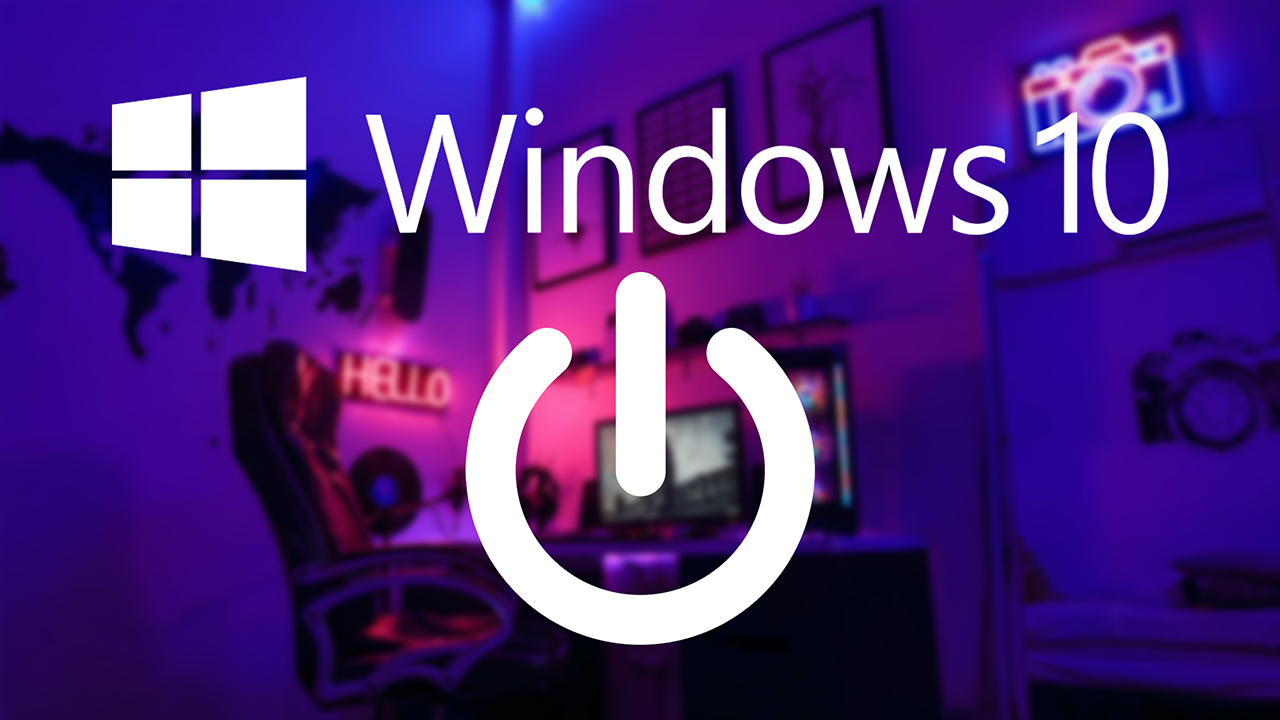 Related: How to fix Windows update KB5000842 killing game performance.
Whether you a hardcore gamer, stock or crypto trader, graphic designer, hacker, etc, the physical power button on your computer probably the most important button you press in your day to day life. Give or take a few extreme circumstances. What a lot of people don't know, however, is that the power button on devices running Windows 10 can be changed to do more than simply turning your PC on or off.
At some stage, we've all accidentally pressed the power button on our Windows 10 PC and had it completely shut itself down at the worst possible time…I just recently had this happen between save points in Final Fantasy and cost myself a solid hour of character level grinding… All is not lost though, it has inspired me to put this guide together to help others avoid this accidental mishap!
How do you change what the power button does on Windows 10 computers?
Before we get much further into this guide, it's important to mention that these changes will only affect what the power button does when your computer is turned on. When your computer is powered off, the power button will always turn it back on. These changes will allow you to change what the power button does once your computer has booted into Windows. For example, you can set it so the power button does nothing when pressed, restarts your system when pressed or puts your computer to Sleep when pressed.
To begin, open the Control Panel and click Power Options, then on the next screen click Choose what the power buttons do.
On this page, you have quite a few different options that are all self-explanatory giving you five different effects: Do nothing, Sleep, Hibernate, Shut down, Turn off display.

Don't forget to make the changes for On battery and Plugged in as the buttons will do completely different things depending on how you are using your device.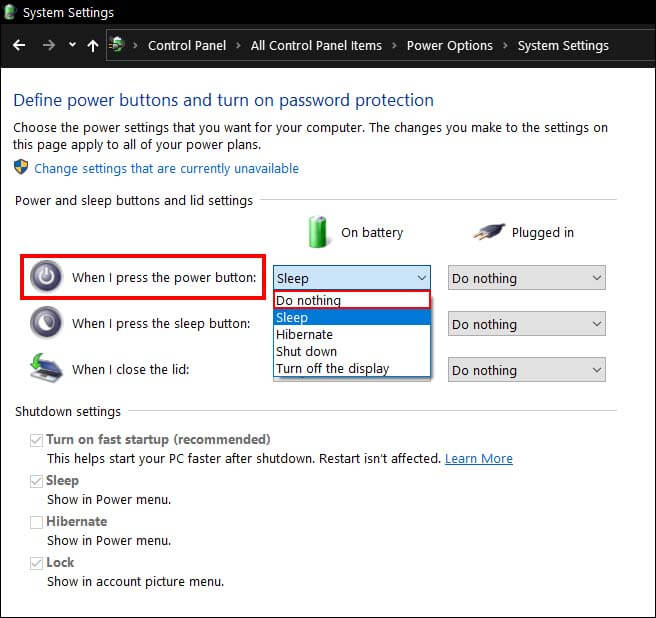 Note: This screen will look a little different on desktop computers, however, everything works the same.
If you just want your computer to turn on using the power button then do nothing until you shut it down in Windows, set it to Do nothing. This will prevent any accidental power downs but still allow you to hold down the power button to force shut down your PC should it become unresponsive and freeze up at any stage.
Can you also change what happens when you close the lid on your laptop?
From this screen, you can also change what happens when you close the lid on your laptop. Set it to Sleep, Do nothing, Hibernate or shutdown. For obvious reasons turn of the display isn't listed... Anyway, that wraps up this guide, I hope you've found it helpful and I hope you can use it to prevent yourself from making the same mistake I did! We all know how boring level grinding can be.