We have to back up just about everything in today's society, photos, movies, music, documents, you name it. Sadly, a lot of the time, we often forget about the little things, things that take just as much time to recover if they are lost, so why not learn how to create a back up of your Windows system drivers.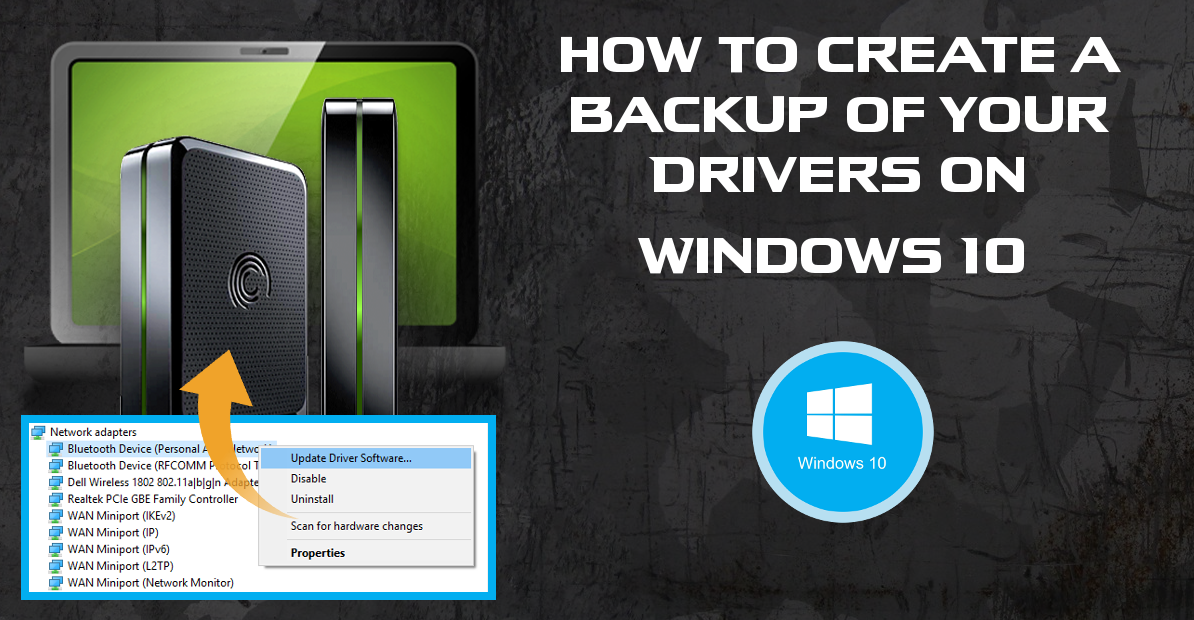 How to Remove the "G" Search From Google Keyboard 'AKA' Gboard.
These days Drivers aren't as painful to track down and install as they used to be, with Windows 10 automatically taking care of the hard work. If you do get stuck and Windows can't quite figure out a solution, you can always just go to the manufacturer's website and search for your specific product.
In the future, rather than tracking down the remaining drivers or waiting for Windows to do it for you, you can use Windows Command Prompt to backup drivers installed on your PC. With this done, you can install a fresh copy of Windows, fire up the backup and be done in minutes rather than hours. 
Note: This method will only make a backup of .inf drivers. Any other drivers installed using either .msi or .exe will be skipped. If you have the .msi files or the .exe files make sure to back those files up manually also. The folder will be quite big, my driver backup folder is 1.79gb.
Backing Up Your Windows 10 Drivers Using DISM. (Deployment Image Servicing and Management)
The first thing you need to do is open the Windows 10 File Explorer and create a new folder in which you will store the backup of all your drivers. You can place it anywhere you like, just make sure you name it appropriately so you can find it later on.
Note: As you will be using a command line in the next few steps, it will be easier if you name the file DriverBackup and place it directly in C: drive this will allow you to cut and paste the command line into cmd without having to make a change.
Next, open Command Prompt (cmd) by searching cmd or Command Prompt from the start menu. When you see the option, make sure you right-click on it and select Run as Administrator. With the cmd window open in front of you, enter the following Command, or cut and paste it:
DISM /online /export-driver /destination:C:\DriverBackup
Note: Change the C:\DriverBackup ending in the above path to the path of the folder where you want to store the backup. (which will be the one we created earlier). Also, remember that you will need to take this folder with you before you start reinstalling Windows.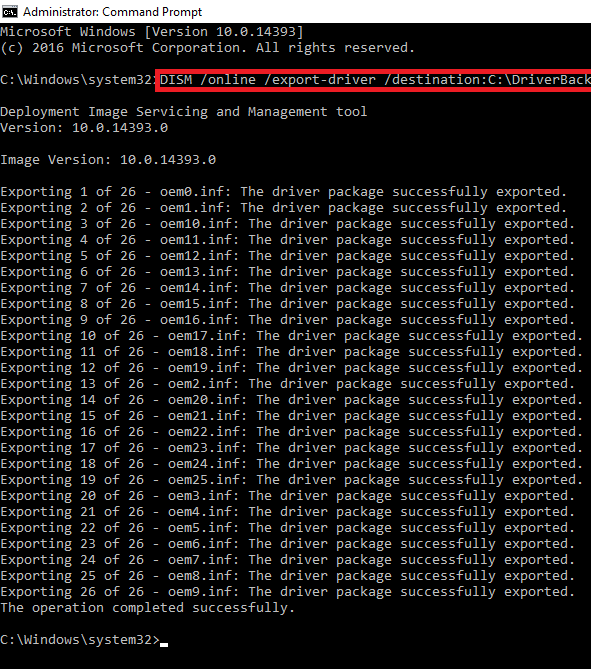 Once you have entered the line correctly into cmd, DISM will search for and make a copy of all the drivers stored in your computer's C:\Windows\System32\DriverStore folder. Congratulations that's the backup stage complete. The next step is showing you how to restore the drivers you just backed up.
Note: Don't forget to take the folder with you before you start a Windows reinstall.
How to Restore Drivers on Windows 10 From a Backup.
After reinstalling Windows 10 and connecting to the internet, your computer will automatically begin searching for the latest drivers and install them automatically, without you even noticing. However, you will need to install the remaining drivers that it doesn't detect. To do this, you will need to use Device Manager.
The easiest way to do this is by using the shortcut Windows Key + X to open the power user menu. With this menu open, select Device Manager. Here you will be able to see a list of all the devices connected to your system, simply find the device you wish to update manually (you'll see the device listed as Unknown most likely) right-click on it and select Update Driver Software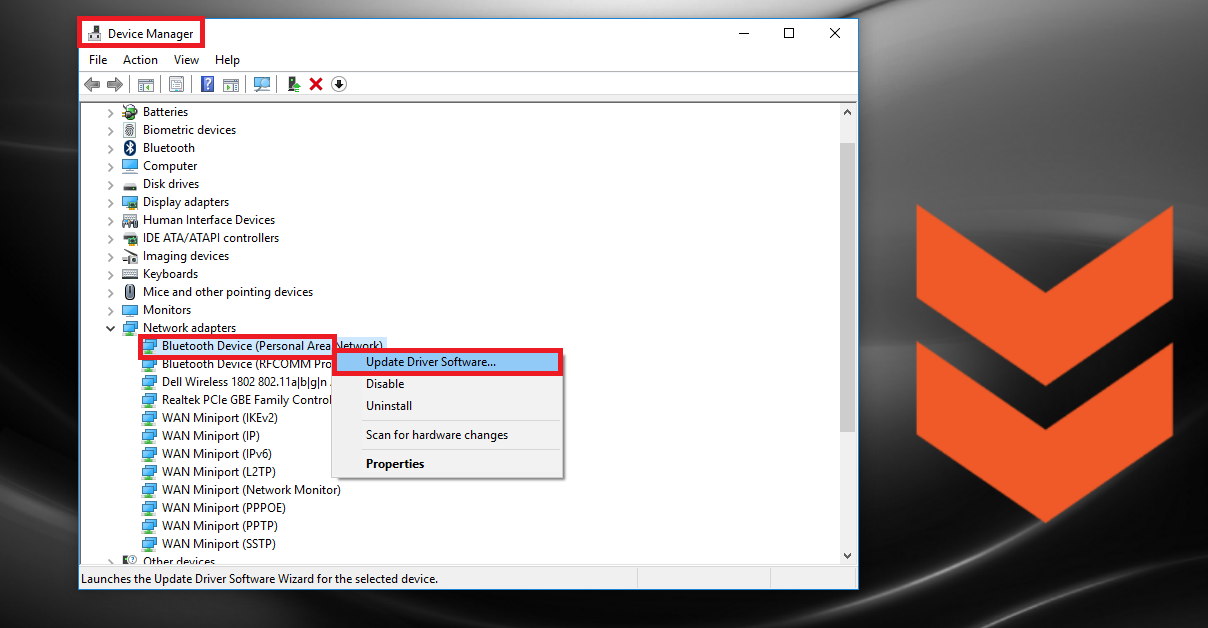 On the next screen, select Browse my computer for driver software, select the driver from the backup folder and wait for Windows to install it for you.
Note: Make sure you tick the box to include subfolders.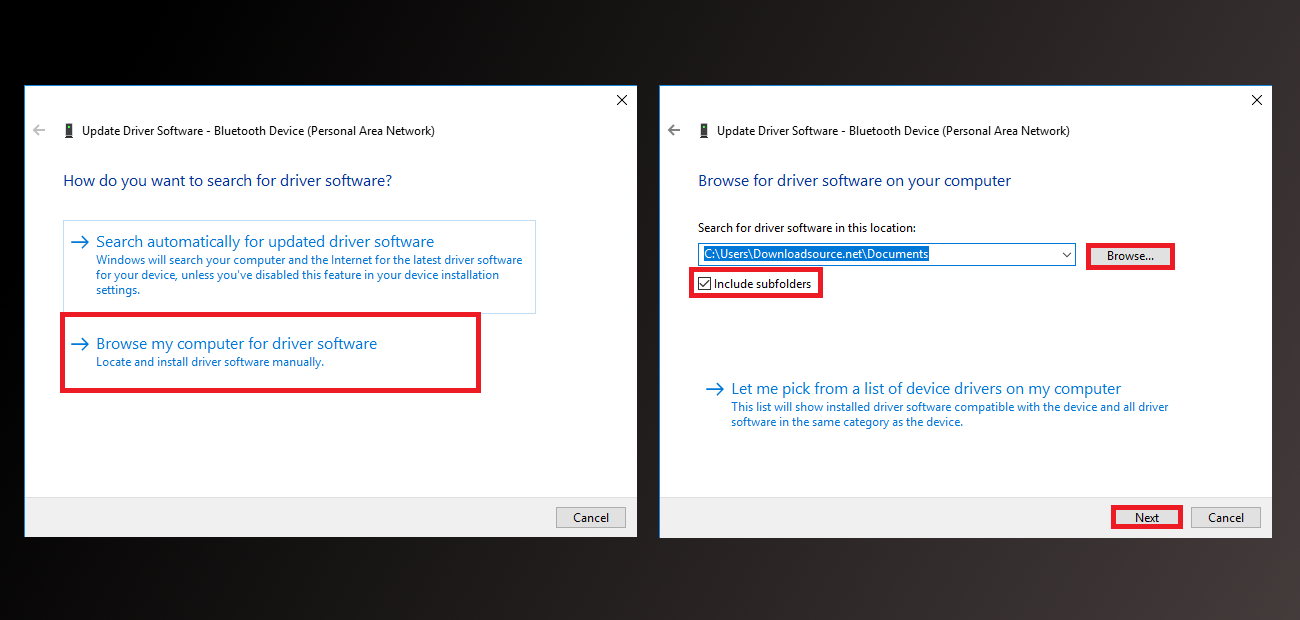 You may have to repeat this step for more than one of your drivers depending on what Windows can detect automatically. This is especially handy if you are using older devices Windows has probably forgotten about. Or less common peripheral devices.