How to Delete Your Facebook Search History.
Author

Publication date

27.04.2018

Ilość komentarzy
If you are looking for a way to delete or clear your Facebook search history, this article will guide you through the process from start to finish, on mobile devices and from your PC. Although the procedure is super easy, it can be a little hard to find exactly where the option is.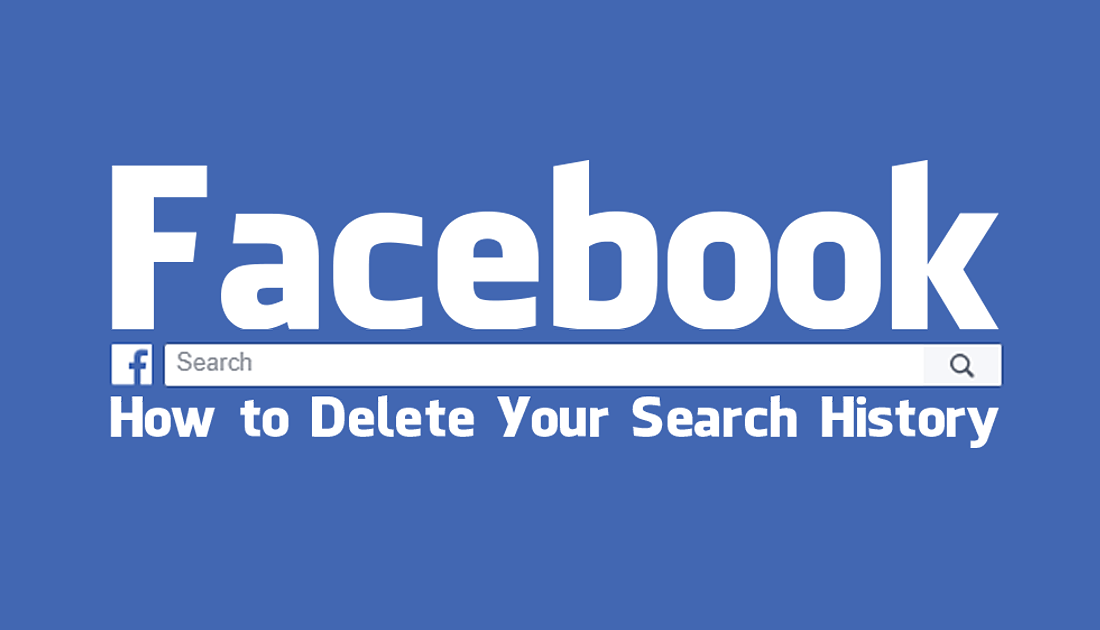 How to View the Advertisers Who Have Used Your Data From Facebook.
Although search history on any platform has its purpose, it's also something that a lot of people don't want others to view. We've all started typing something into a search box with others watching eagerly only to be horrified when our previous searches appear for all to see. Thankfully, just like on Firefox, Chrome, and all the search engines you're accustomed to using, Facebook search also has an option that allows you to remove your search history.
How Do You Delete Your Facebook Search History From Your PC?
If you generally use Facebook from your PC, you can delete your Facebook search history by doing the following. First, go to your Profile Page, click on View Activity Log.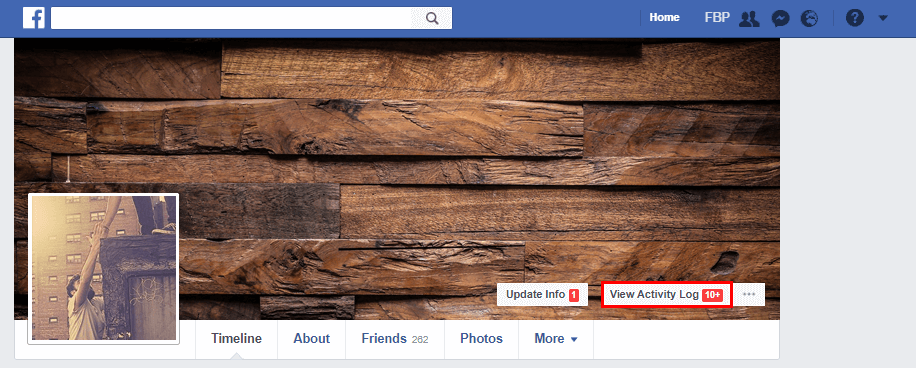 Then click More in the left-hand pane.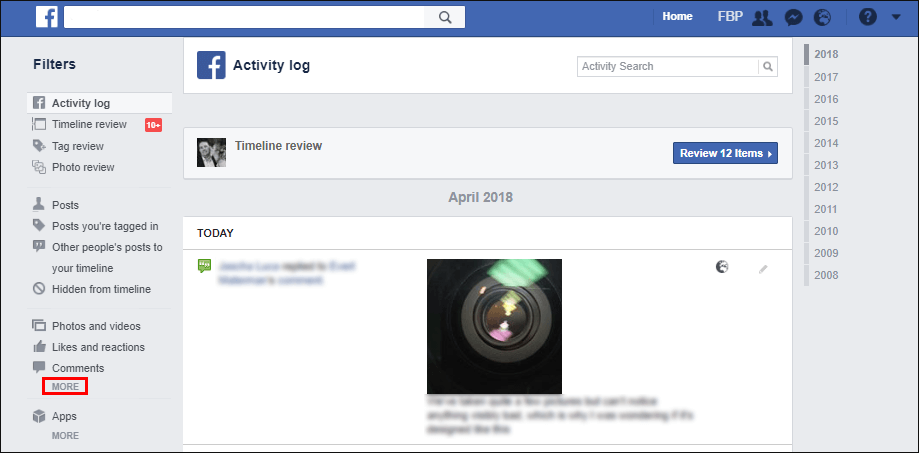 This will expand a full list of options, in this list find and click on Search History.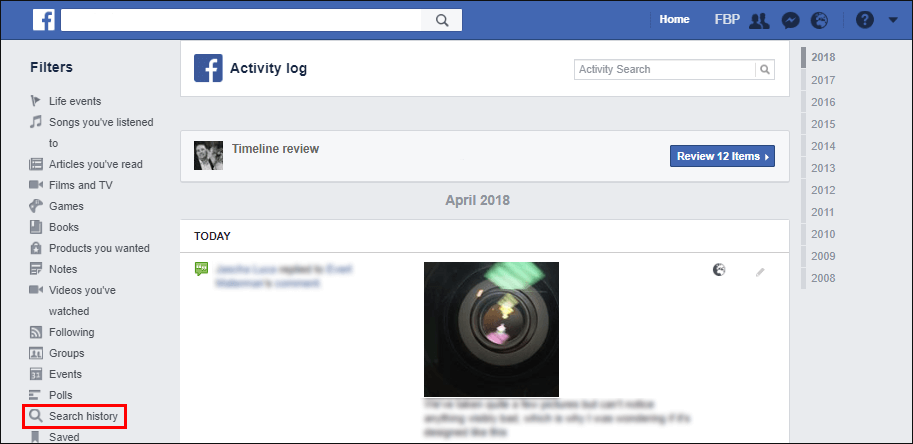 At the top of the search history page, you will see the option to Clear Searches, click this and confirm the warning prompt to remove your entire Facebook search history. If you only want to remove a selected search from the list, you can use the options beside the searches. Once you are done, you can exit the page and start using Facebook normally again.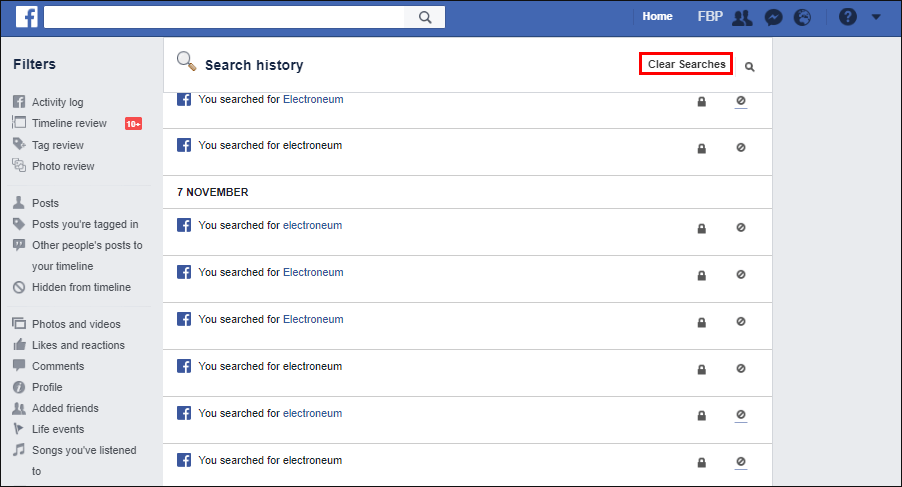 How Do You Delete Your Facebook Search History From Your Mobile Device?
If you don't have access to a PC or spend more time browsing Facebook from your mobile devices, you can also remove your entire Facebook search history from the mobile app. To do this, tap the Hamburger icon in the top right-hand corner, next tap your Profile Picture, then tap Activity Log. This will take you to a new screen where you need to expand the Category icon and search for Search History.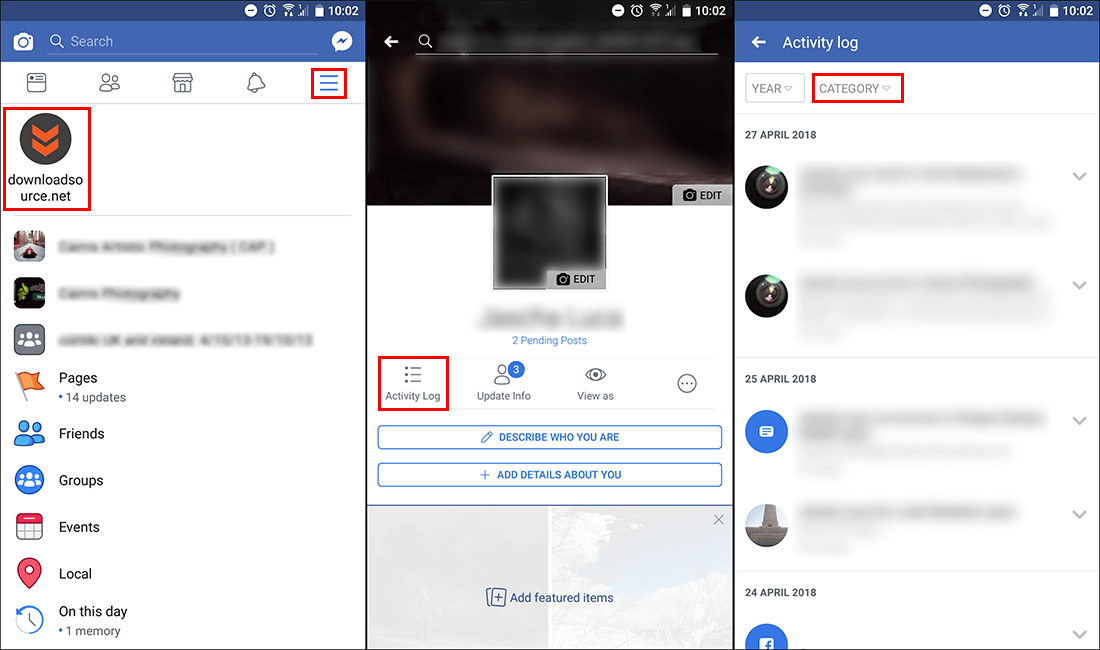 When you find the option in the list, tap it, then tap Clear at the top of the screen, this will clear your entire search history. If however, you only wish to clear a few items from the list find them, use the drop-down arrow to the right of their entry, then tap to Delete to remove the item from the list. Once you are done, you can exit out of the screens and continue to use Facebook normally.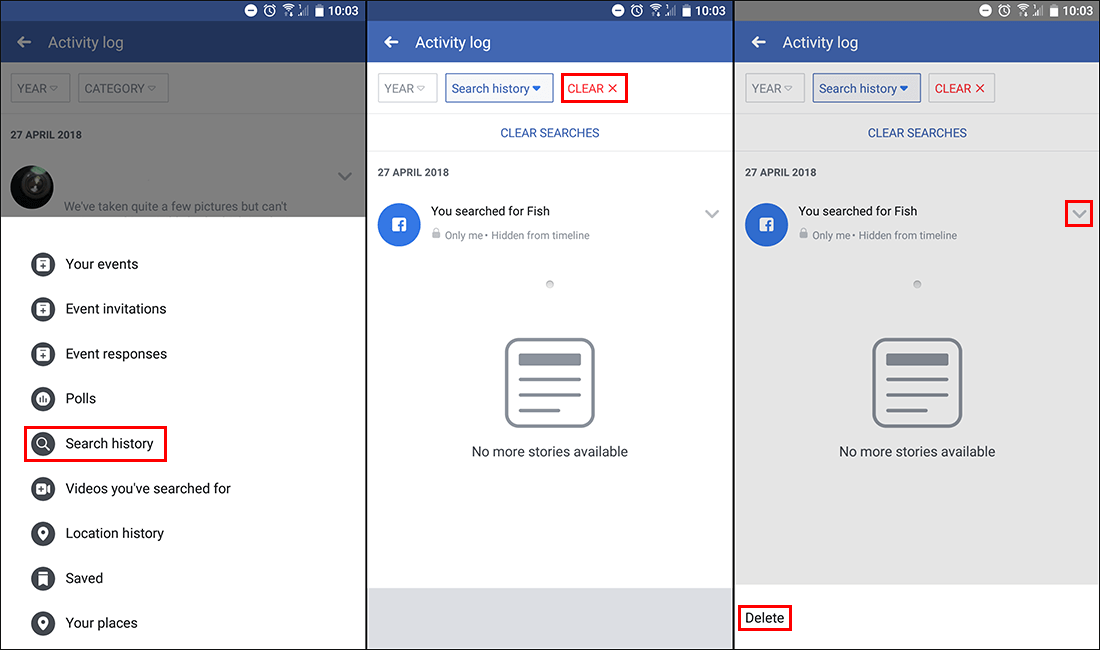 Related: If you are currently in the process of tidying up your Facebook account and removing a lot of content, you should also take the time to download your entire Facebook history.  It's a really interesting, yet frightening data pack of everything you've ever done on Facebook. It contains, all the pictures and videos, you've posted, messages you've sent, comments you've made etc. A collection of everything click and tap you've ever made….