If you have recently updated to Firefox version 63, you may have noticed that your previously disabled autoplay settings are no longer working. Thankfully, this can be fixed pretty easily, so follow along as this article shows you how to disable autoplay in Firefox 63.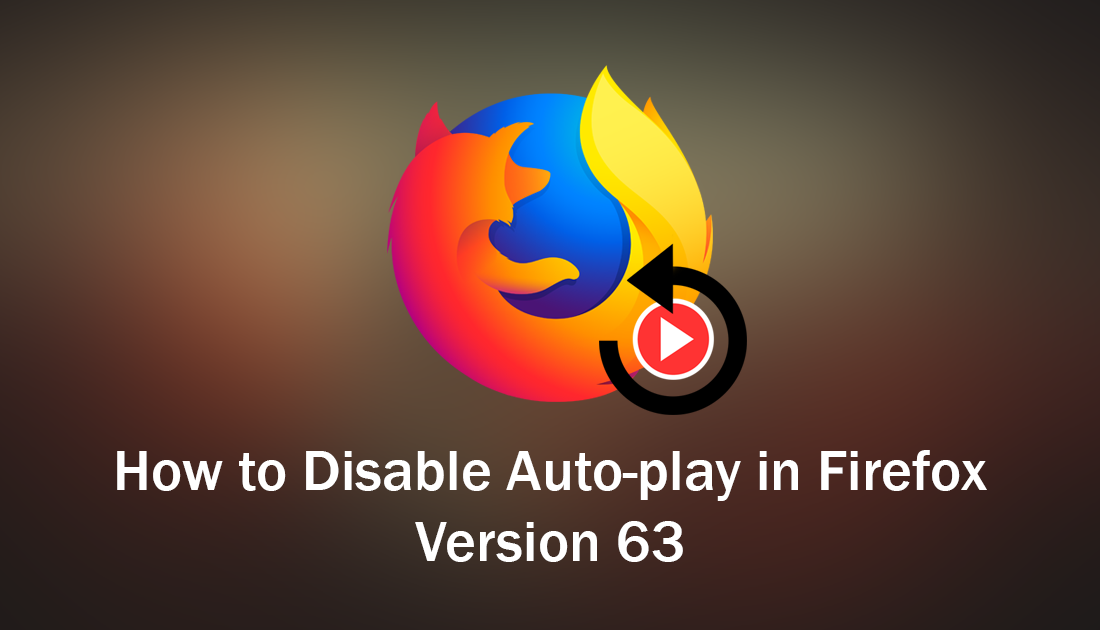 How to Turn Off Quick Find on Firefox 63. (Disable Quick Find on Firefox)
Over the last twelve months, Mozilla has spent a great deal of time and a considerable amount of money optimizing Firefox in order to keep up with Google Chromes market dominance. This has seen a vast improvement in Firefox's performance, with website loading times now faster than ever and resource usage drastically reduced.
Although these are the most important aspects to look for when selecting a browser, there are quite a few other advantages to using Firefox. The main ones being Firefox's focus on user privacy and it's customisation features which allow you to take control of how Firefox looks and functions whilst, blocking trackers as standard.
Firefox also has a great feature that allows you to stop all online videos playing automatically or choose based on domains. The way the autoplay feature functions has changed in Firefox version 63, so you will need to reconfigure it once again. The change may seem like a bug at first but has been confirmed to be deliberate and is part upcoming features.
Related: How to Create Your Own Custom Firefox Themes.
How Do You Disable/Turn Off Autoplay in Firefox Version 63?
To stop videos autoplaying in Firefox 63, you will need to do the following. First, open Firefox into the main window, then type about:config into the address bar and press Enter. This will take you to Firefox's advanced settings page and will require you to accept a warranty warning prompt.
Once you have accepted the warning, type media.autoplay.default into the search box below the address bar. Now simply double-click on the media.autoplay.default entry and change the Value from 0 to either 1 or 2. Setting it to 1 will block automatic playback on all websites. Setting it to 2 will allow you to decide on a domain basis.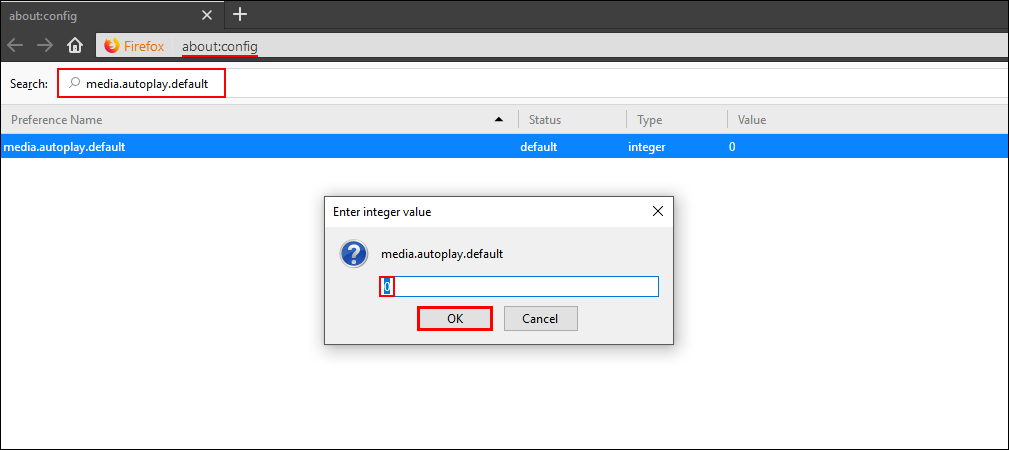 If you choose to use 2, whenever you visit a website, you will see the following prompt, asking if you would like to enable or disable autoplay and if you'd like to remember the choice.
The prompt may be a little annoying at first, however after you have accepted or declined the offer for all the main websites you visit, it will only pop up occasionally whenever you visit a new page. Personally, I opt for option one as I can't stand autoplay videos anywhere, plus it's a great way to make sure I don't use any valuable data on stuff I have no interest in watching.
If you have always wanted to have a fully dark theme on Firefox, that includes the New Tab and about:blank pages, make sure you check out the following article which will show you how to customise the colour settings of both pages. How to Change the Firefox New Tab and about:blank Page Color.