If you have just recently updated to Mozilla Firefox version 63, you may have noticed that the text search tool Ctrl +F isn't the only search shortcut anymore, as several new shortcut keys have been added. If you aren't a fan of these new shortcut keys and find them annoying, this article will show you how to disable them.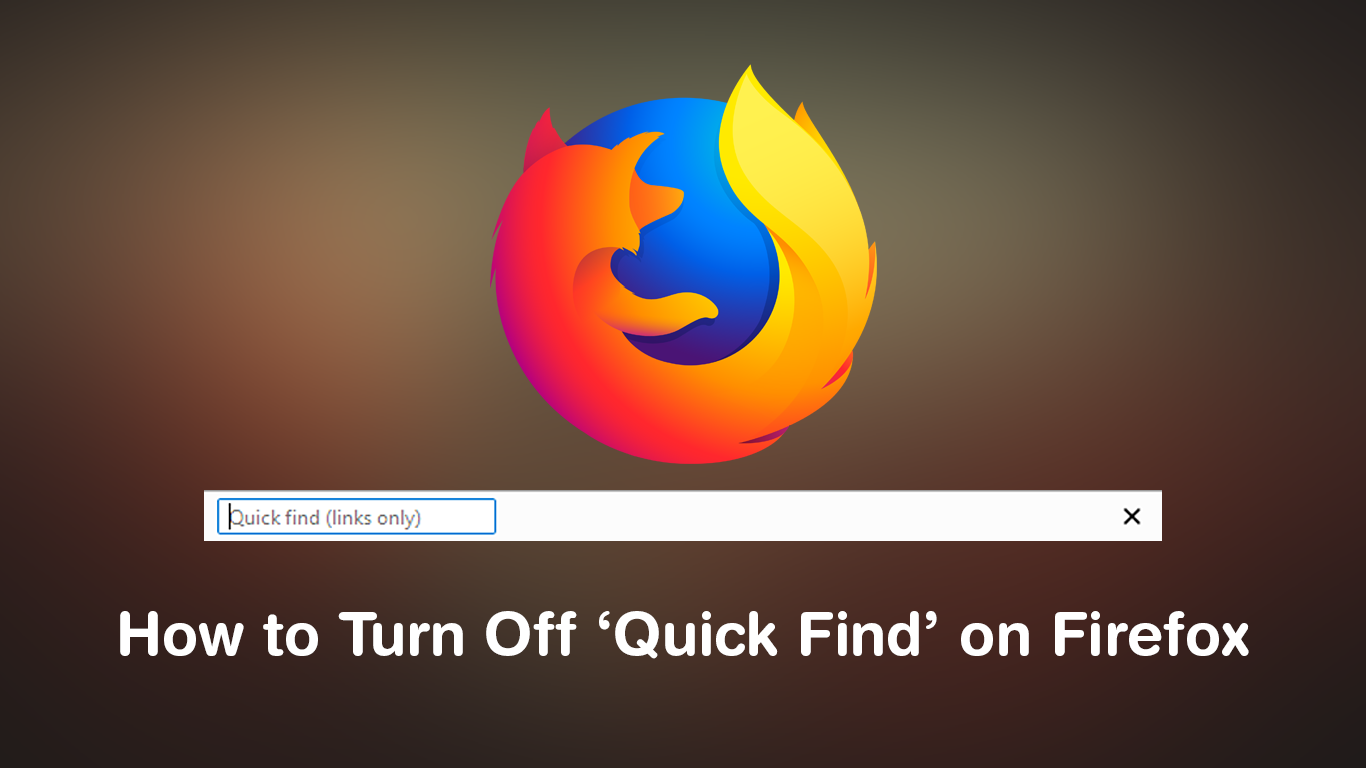 How to Get Snapchat Filters For Your Webcam on Mac and Windows. (Snap Camera)
Since its major upgrade to the Quantum engine, Firefox has become one of the best browsers on the market. Even though Firefox was already a decent, secure, privacy-conscious browser, Quantum has given Firefox a massive speed boost, with a considerable drop in resource consumption. Making it faster and more efficient than Chrome in a lot of areas.
Although most of this was rolled out in the original release of Firefox 57, the first Quantum release, Mozilla is still very much hard at work adding new features to the browser. Version 63 has seen a new system put in place that allows Firefox to match your Windows light or dark theme settings automatically. Tracker protection has also been enhanced and some shortcuts have been added that work in a similar way to Ctrl+ F.
The new Quick Find shortcuts can be activated by pressing " / " which will open the text search tool in the left bottom corner of the Firefox window. Once you start typing something into the box, you will instantly be taken to the first line that contains the characters you are typing. To jump to the next occurrence of the text press F3. Alternatively, if you want to search for specific links, pressing the " ' " key will open the link search tool in the same bottom left position, allowing you to search any website for specific links.
Even though the chosen hotkeys are quite obscure and shouldn't get in the way. Depending on your preferences, you may find some of these new Quick Find shortcuts annoying. If so, this article will guide you through the simple process of disabling them, so follow along as we begin.
Related: How to Filter Out Fake News Using Google Chrome.
How Do You Disable the Firefox Quick Find Shortcuts?
To disable these new shortcuts open Firefox and type about:config into the address bar, then press Enter. If this is your first time in the advanced settings menu of Firefox, you will have to accept the warranty warning to progress to the next screen. Once you are on the next page use the search box at the top of the page to search:
accessibility.typeaheadfind.manual


When the option appears on the list, double-click on it to change its value to False. Once you have done this the shortcuts will be disabled, now simply Restart Firefox and enjoy the new shortcut free experience. Even though you have disabled these shortcuts Ctrl + F will continue to work normally. While you have Firefox open, make sure you check out some of our other Firefox guides.

How to Use 'Firefox Monitor' to Check if Your Email Address Has Been Compromised.