If you don't like or appreciate the Windows 10 Taskbar Caching system, follow along as this article shows you how to disable it. A quick and easy way to stop the operating system storing an archive of images of the programs and apps you currently have running.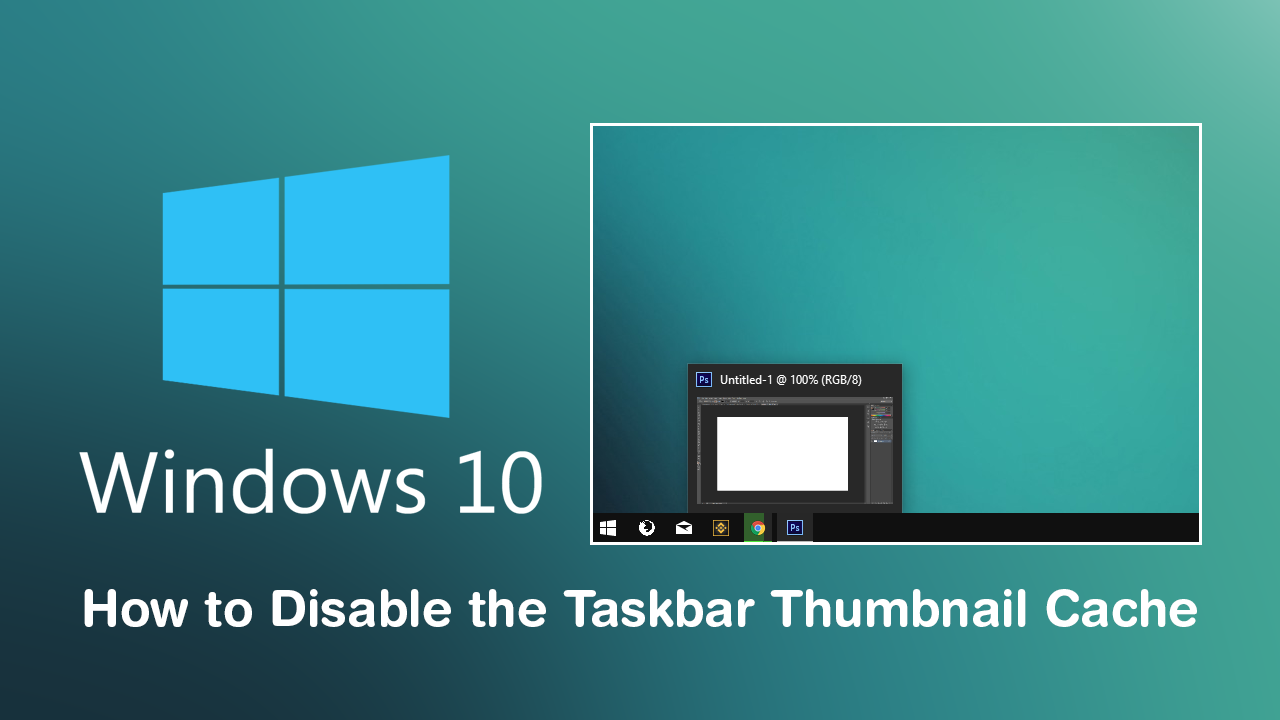 How to Fix Corsair VOID PRO WIRELESS Not Working After Updating ICUE to 3.19.120. (Corsair Wireless Headset Not Working After Update)
Windows 10 has a lot of quality of life features that make using the operating system far simpler than all versions of Windows that have come before it. From quick launch features to default apps, there's plenty of stuff to make life a little easier for the average user. One such feature that provides quite a lot of insight to a workspace is the Taskbar Thumbnail viewer. This tiny little feature allows you to quickly and easily view the content of programs apps or games without even opening the window into full-screen mode. It's a little preview of sorts.
Although this little perk is seldom disliked by users, there are some cases where you may wish to or need to disable it, especially if it isn't working properly. So if you do find yourself in this situation, follow along as we show you how to disable thumbnail caching for the Window 10 Taskbar Preview Tool.
Related: How to Fix Windows 10 Using Too Much CPU After Update KB4512941. (Windows 10 High CPU Usage Fix KB4512941)         
How Do You Disable Thumbnail Caching for the Window 10 Taskbar Preview Tool?                                                                                              
Surprisingly for a feature that is so simple, there are actually two very different ways available for disabling it. However, for this guide, we will only be covering the first and most simple method, which only requires a few small changes within the Advanced System Properties Tool. Using this tool lets us avoid making any changes to the Windows 10 registry, which can be a little complicated for new users. 
So to begin press the Window Key + R on your keyboard to open the Run tool. When you have the run tool open, type SystemPropertiesAdvanced into the text box and press Enter. This will open the Windows 10 Advanced System Properties Tool where you will need to click Settings under the Performance section on the Advanced tab.
At the top of this screen, you will see 4 different preset options, however, you will not need to change any of those. Instead, simply Turn Off (uncheck) the option called Save taskbar thumbnail previews. After you've made the change simply Restart your computer and Windows will stop saving thumbnail previews on your device. If at any stage you wish to re-enable thumbnail caching again, simply return to the same location and check the box once more. After another Restart, everything will be back to normal. 
On a Side Note…
If you are a Google Chrome user who wants to manage sound from tabs with a little more detail make sure you check out the following guide which will show you how to quickly and easily mute audio when switching to new tabs. 
How to Mute Audio From a Tab When Switching to a New Tab on Google Chrome. (Automatically Mute Background Tabs When Changing Tabs in Chrome)