Downloading subtitles for your favorite movies and TV shows can sometimes be a painful process. Thankfully, things have become far simpler of late with a new easy to use program that can download multiple subtitles at once, including entire seasons worth. If you would like to learn more, this article has all the information you need.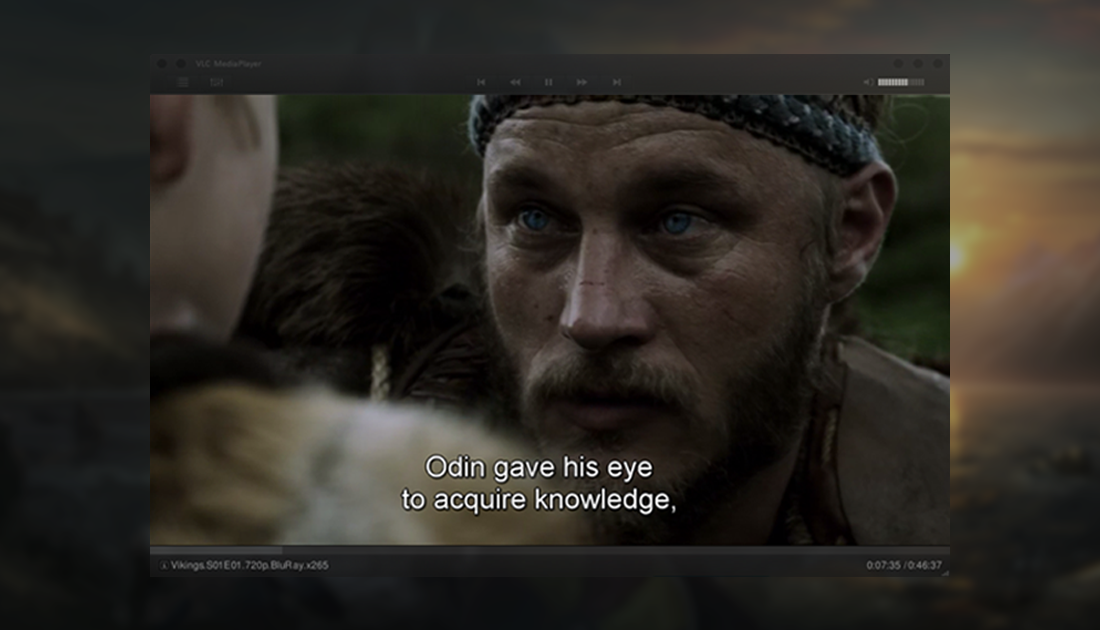 How to Share Your Steams Game Library With Friends. (Steams Offical Sharing Method)
If you are someone who likes to watch tv shows and movies with subtitles, you'll understand how frustrating it can be to find good quality, synced subtitles for content. Admittedly, there are countless sources available to download subtitles from, unfortunately, the quality often varies along with the subtitle file type, some subtitle files are saved as notepad, txt files, whereas others are saved as SRT files.
Depending on your playback device, this file format is going to make quite a difference, as a lot of new hardware devices with digital file playback require SRT files and won't accept txt files. Putting file type and quality aside there's also the added time required to individually download subtitles for each individual episode of a tv show. The good news is that there is now an easy way to download subtitles for your favorite TV shows and movies. Using a program called VoxGrab you can now download subtitles for season episodes in bulk, in a variety of different languages. VoxGrab supports English, Spanish, Turkish, Swedish, Italian, Polish, French, Portuguese, and Dutch languages.     
How to Download Subtitles For Movies and Entire TV Shows in Bulk. (Multiple Languages)
The first thing you will need to do in order to start downloading your subtitles in bulk is download VoxGrab, you can search for it using your preferred web browser or simply click on the link below which will direct you to the official VoxGrab Github page. (make sure you get the VoxGrab .ZIP file, not the source code files)
Once you have downloaded the zip for VoxGrab, unzip it to your preferred location on your computer. Next, find and double click on the VoxGrab.exe file inside the main folder. (you won't need to install the program for it to work) When VoxGrab opens you will see a very sleek minimalist interface with some basic options at the bottom of the window. Click on Choose Folder and navigate to the location of the files you would like to download subtitles in bulk for. If you have a folder such 'Vikings Season 1 720p' just select the main folder.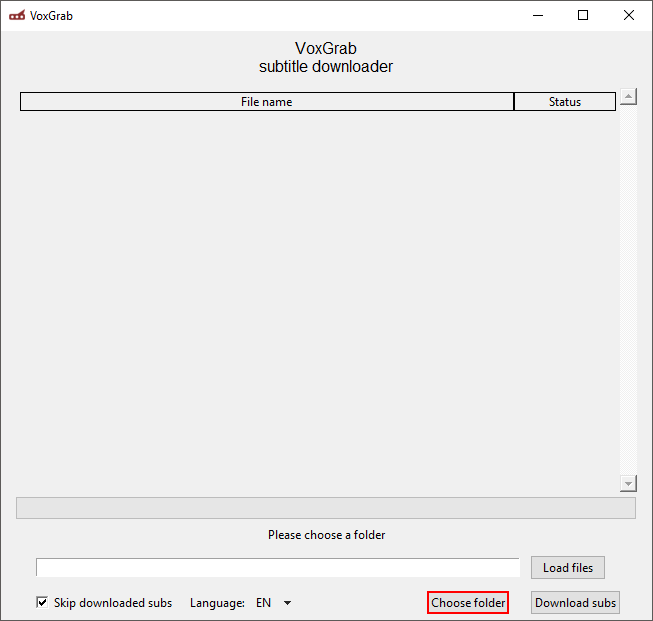 Once you have selected your folder, you will see a list of the contents display in VoxGrab, highlighted in blue awaiting your input.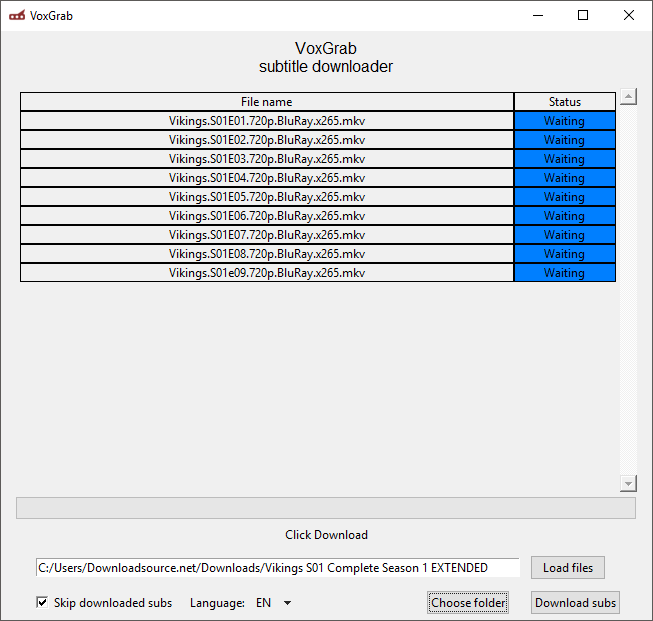 Before you click the Download Subs option, make sure to pick your preferred language. You can also tick the skip downloaded subs box if you already have subtitles for some of the files. VoxGrab doesn't overwrite the files and will automatically create a new file meaning you will have duplicates.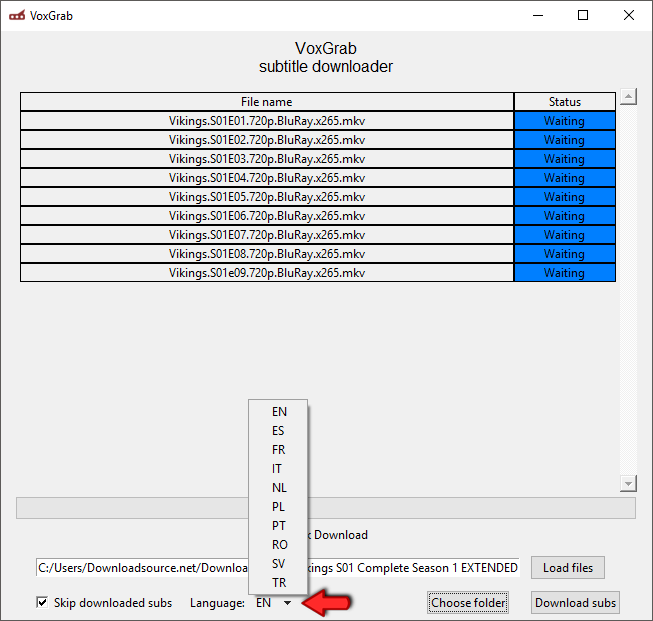 Once you are ready click Download Subs. the download process is almost instantaneous. If VoxGrab shows Downloaded in green, the subtitles have been downloaded successfully. If they show as N/A in orange, the download has failed. I haven't had any trouble finding subtitles for any movie or TV show in English, however, some of the other languages, Polish in particular was a little less successful. If you are chasing Polish subtitles I'd suggest using NapiProjekt.
Once successful, all the downloaded subtitle files will be stored in the same location as the video file so they will be easy to find and use. If you are curious as to where the subtitles are coming from, VoxGrab currently uses the online database at Subdb. Below is the Subdb subtitle count per language.
 .
English: 186095

Español: 81254

Français: 7976

Italiano: 1167

Nederlands: 6034

Polski: 2162

Português (Brazil): 326485

Român: 1906

Svenska: 716

Türkçe: 2251
 .
The Conclusion.
If you are looking for a reliable way to download subtitles VoxGrab is a great tool, especially if your devices are limited to SRT files. Unfortunately, for the time being, some of the language options outside of English, Spanish and Portuguese are a little limited, most of the content is for newer movies and TV shows.