If you have an ultrawide monitor and would like to take advantage of all the extra space that doesn't get used when you are browsing the Internet. Microsoft Edge now has a vertical tab option that moves the tab interface to the left side of the screen, rather than along the top for better screen space usage. Even if you don't have an ultrawide setup, you may wish to consider switching to a vertical style tab system.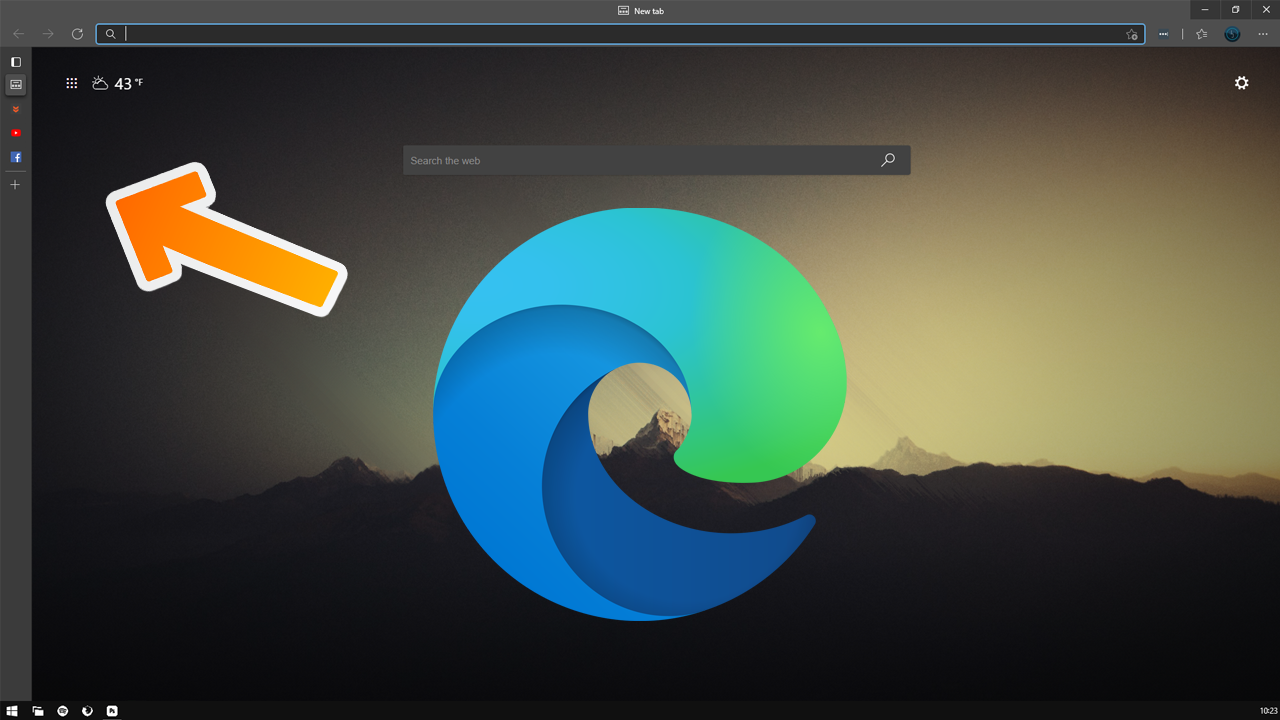 Related: How to use Smart Copy to keep all formatting in Microsoft Edge.
In a world where content is becoming more and more vertically focused on mobile devices, it's interesting to find out that ultra-widescreen monitors are becoming the most widely sought after and desired monitors on the market. Although most people are adopting ultra-widescreen monitors for content creation and gaming, everyone still ends up browsing web content on their brand new ultra-wide screens. 
If you've used an ultra-wide monitor at some stage, you'll know that most websites only use about fifty per cent of the available screen space, leaving a huge void of nothing to the left and right of very centralised content. In a surprisingly clever move, Microsoft has decided to try something new by giving Microsoft Edge users the option to switch to vertical tabs, which make better use of the wasted real estate on widescreen monitors.  
Update Microsoft Edge. 
Open the browser, type about://flags into the address bar and press Enter.
Search Vertical Tabs using the search box.
Set the option to Enabled.
Restart Edge. 
Find the option in the top left corner of the browser window. 
How do you enable Vertical Tabs in Microsoft Edge? Move tab management to the side of your browser.
Even if you don't have an ultrawide screen monitor you can still enable and enjoy using the newly added vertical tabs feature of Microsoft Edge. At this stage, the feature is currently only available on Microsoft Edge Canary but is due to be rolled out to other versions soon. 
To enable vertical tabs in Edge you'll need to update your browser to the latest version then open it and type about://flags into the address bar and press Enter. 
On the new screen that appears, you'll see a search box where you'll need to search Vertical Tabs. When the option appears highlighted in yellow, use the drop-down tab to the right to change the feature from Default to Enabled. Finally Restart Edge and you'll see a brand new icon in the very top-left corner of the browser window. 

Where do you find and use Vertical Tabs from in Microsoft Edge?
Now that you have enabled vertical tabs in Edge, you can find the feature by clicking the newly added icon in the top left-hand corner of the screen. This will enable and disable vertical tabs on the go so you can flick between both options without any major downtime. I will admit it does take a little getting used to at the start but it's certainly a welcome new feature and one that feels like it was overlooked for a long, long time. If at any stage you wish to remove the newly added vertical tabs icon simply return to about://flags search vertical tabs, then flip the toggle from Enabled to Disabled. After a browser Restart, vertical tabs will be disabled.