Learn how to turn on Bluetooth Switch Pair on Windows 10. A handy new feature added to Windows 10 in the May 2020 update. With Switch Pair enabled for Bluetooth on Windows 10, you'll be able to connect to Bluetooth devices a lot quicker.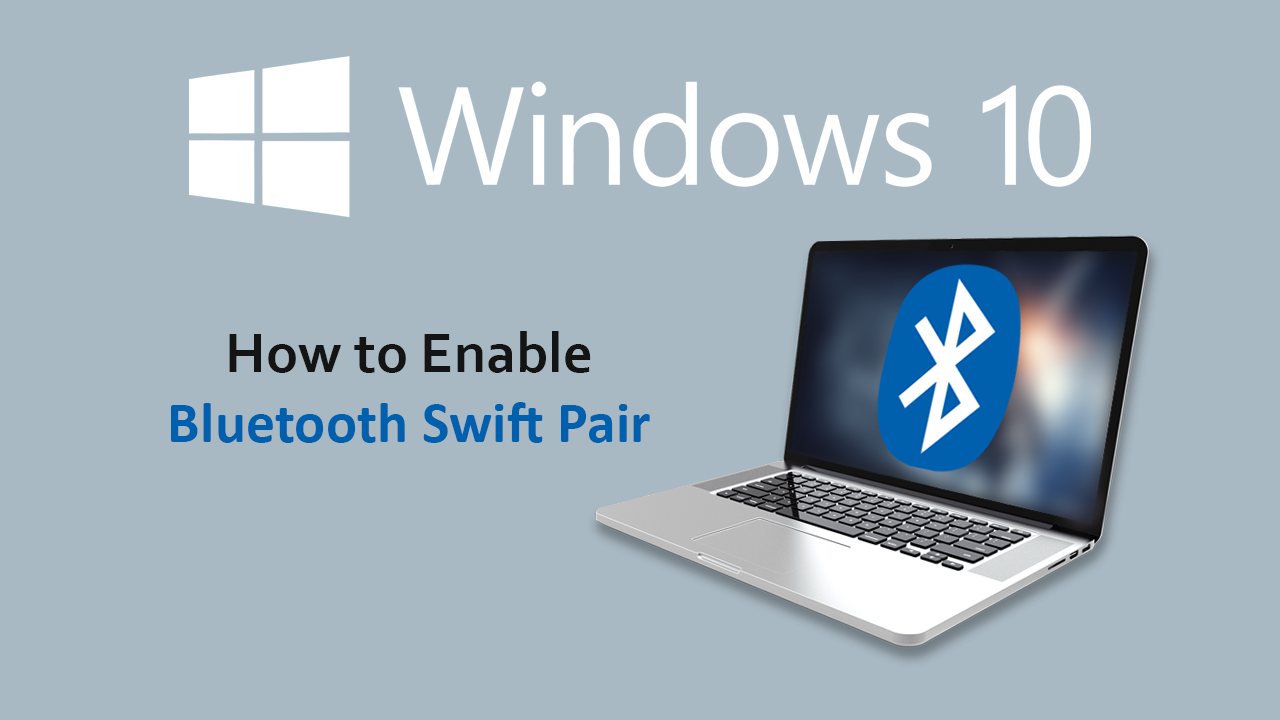 How to Share System Audio During Skype Calls. (Share System Audio During Skype Meetings)
Windows 10 has undergone some major changes over the last two years with half-yearly updates in May and October of each year (roughly) bringing new content to the operating system. In years past, considerable stability improvements have been made to the core operating system, along with features such as a dark mode for File Explorer. 
This time around, Microsoft has focused on improving on features that make basic chores quicker and easier. As a result, Bluetooth connections have been streamlined with the addition of a service called Bluetooth Swift Pair. When Swift Pair is enabled on Windows 10 whenever Bluetooth devices are within range, you'll receive a notification to pair with them, saving you from having to go through the Settings App. 
Related: How to Stop Microsoft Teams Running in the Background After Closing it on Windows 10.
How Do You Enable Bluetooth Swift Pair on Windows 10? Enable Quicker Bluetooth Pairing on Windows 10.
To enable Bluetooth Swift Pairing on Windows 10, you'll first need to make sure you are using the latest version of Windows 10 (Windows 10 May 2020 Update) or newer. Once you have the correct version of Windows 10 installed, you'll need to access Settings > Devices > Bluetooth & Other Devices and make sure the Show notifications to connect using Swift Pair checkbox is ticked.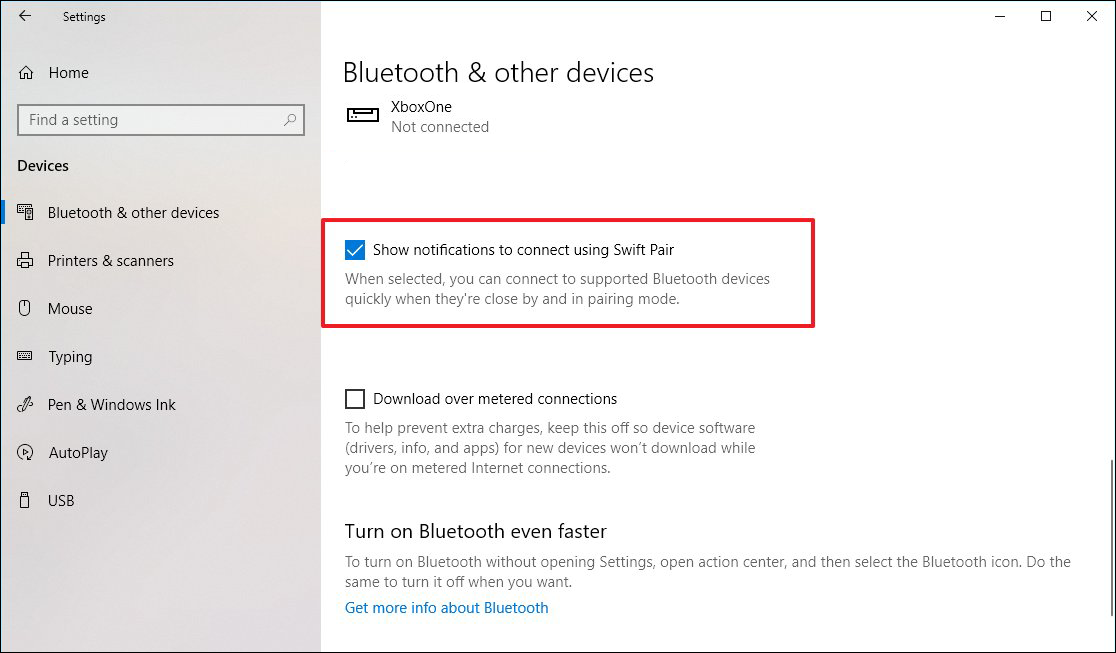 As soon as the checkbox has been checked, you'll be able to start pairing devices a lot quicker. The only downside is if you happen to be in an area where there are a lot of Bluetooth devices active or passing by. If you are this feature will more than likely drive you insane.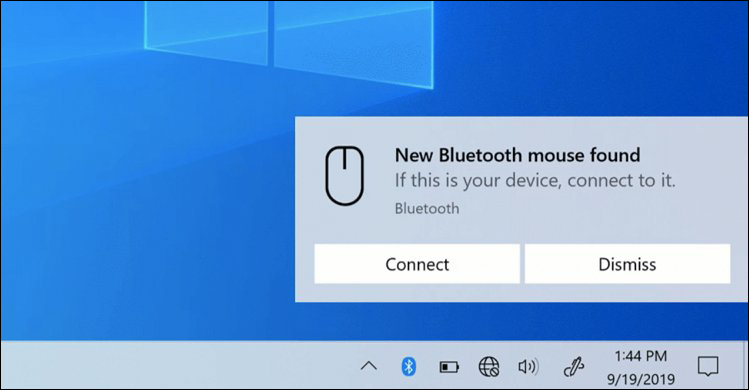 How Do You Use Bluetooth Swift Pair on Windows 10?
To use Bluetooth Swift Pair on Windows 10 simply follow the steps shown above, bring a Bluetooth device within range, and click Connect. After a few seconds, your device will be connected. Just keep in mind that certain devices will still require PIN and Pairing codes. Generally speaking Controllers, Keyboards, Mice, Headphones and other peripherals will connect without any extra work.
On a Side Note…
If you have a USB device that always shows an error like either of the following:
"The last USB device you connected to this computer malfunctioned and Windows does not recognise it" 
"There might be a problem with some files on this device or disc. This can happen if you remove the device or disc before all files have been written to it. "Scan and Fix (Recommended) or "Continue without scanning"  
Make sure you check out the following article which will guide you through the process for disabling USB notifications on Windows 10.
How to Get Rid of USB Notifications on Windows 10. ("Scan and Fix (Recommended) or "Continue without scanning")