If Microsoft Edge is the main browser you use to browse the Internet, you'll probably take every opportunity you can to increase security and improve malware blocking. I know I do. Starting with version 96 and newer Microsoft Edge now has extra security mitigation options. For now they as disabled by default, so follow along as we show you how to enable them.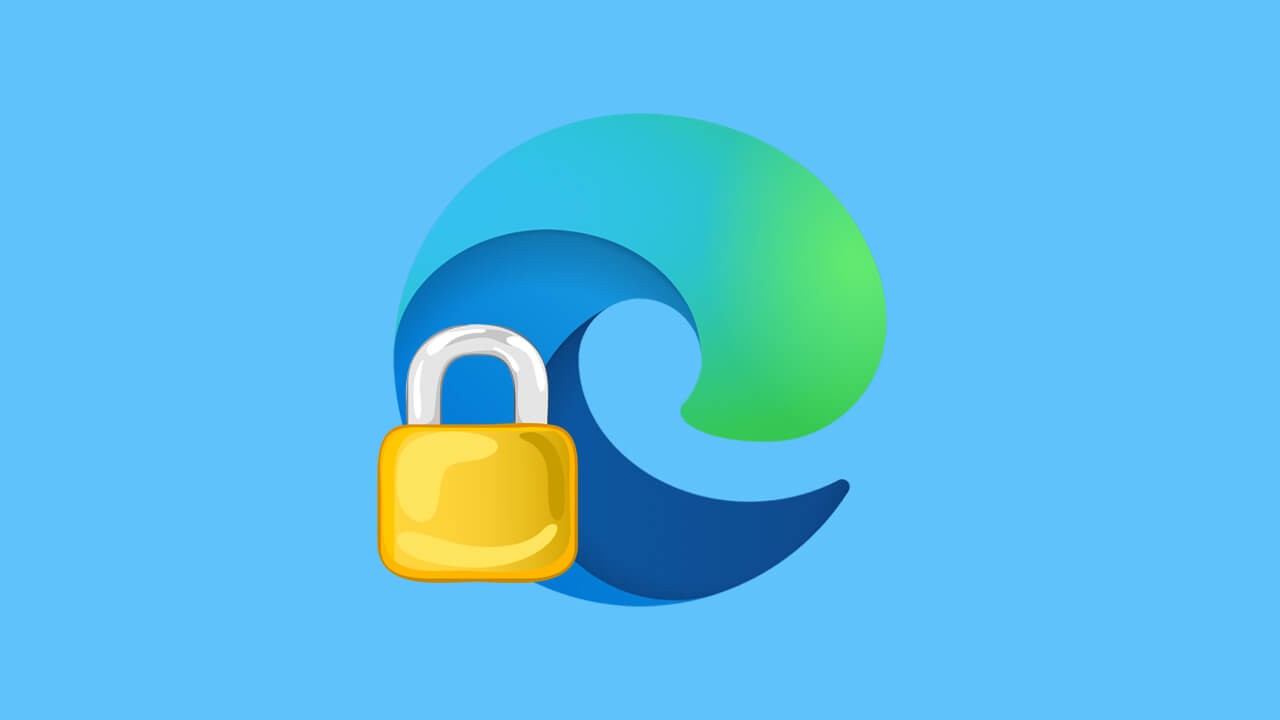 Related: How to fix Microsoft Store error 0xc03f300d, Your purchase couldn't be completed.
Microsoft Edge is a fantastic browser that is worth switching to if you have been using Google Chrome for a long, long time. Edge is faster, smoother, less resource hungry, and just a nice browser to use overall. Edge also has great Windows integration, something that Chrome doesn't quite appreciate. As well as being a very good partner for Windows operating systems Edge is also extremely secure and is constantly getting new and interesting security features.
The latest security feature to find its way to Microsoft Edge is called Security Mitigations and aims to increase the overall security of Edge with the added bonus of blocking even more annoying malware. Starting with Edge version 96 and higher it will be possible to enable Security Mitigations, previously called Super Duper Secure Mode. By default, this feature is disabled (No idea why).
Microsoft states that bugs in JavaScript are among some of the most common ways attackers exploit browsers. The technology is called JIT (Just-in-Time), and it's meant to render sites faster, but it can also lead to security exploits.

This is where Security Mitigations steps in by improving browsing security by turning off the JIT (Just-in-Time) JavaScript engine and enabling additional security mitigations. Although disabling JIT is technically a performance hit most users won't even notice the difference yet gain a major security boost. This feature is available across all Edge environments including Windows 10 and 11. So how do you enable Security Mitigations in Microsoft Edge?
How do you enable Security Mitigations in Microsoft Edge? (Formerly Super Duper Secure Mode)
To enable Security Mitigations in Microsoft Edge you'll need to do the following:
Make sure you have updated Microsft Edge to at least version 96. Once you have done that open Microsoft Edge.
Next, click the three dots in the top right-hand corner and select Settings.
Now change to Privacy, Search and Services in the left-hand pane.
Scroll down the page until you reach the Security section. Here enable Security mitigations for a more secure browser experience. You then have two choices.
Balanced: Adds security mitigations for sites you don't frequently visit, most sites work as expected, and blocks security threats.
Strict: Adds security mitigations for all sites, however parts of sites might not work. Typical of most strict settings.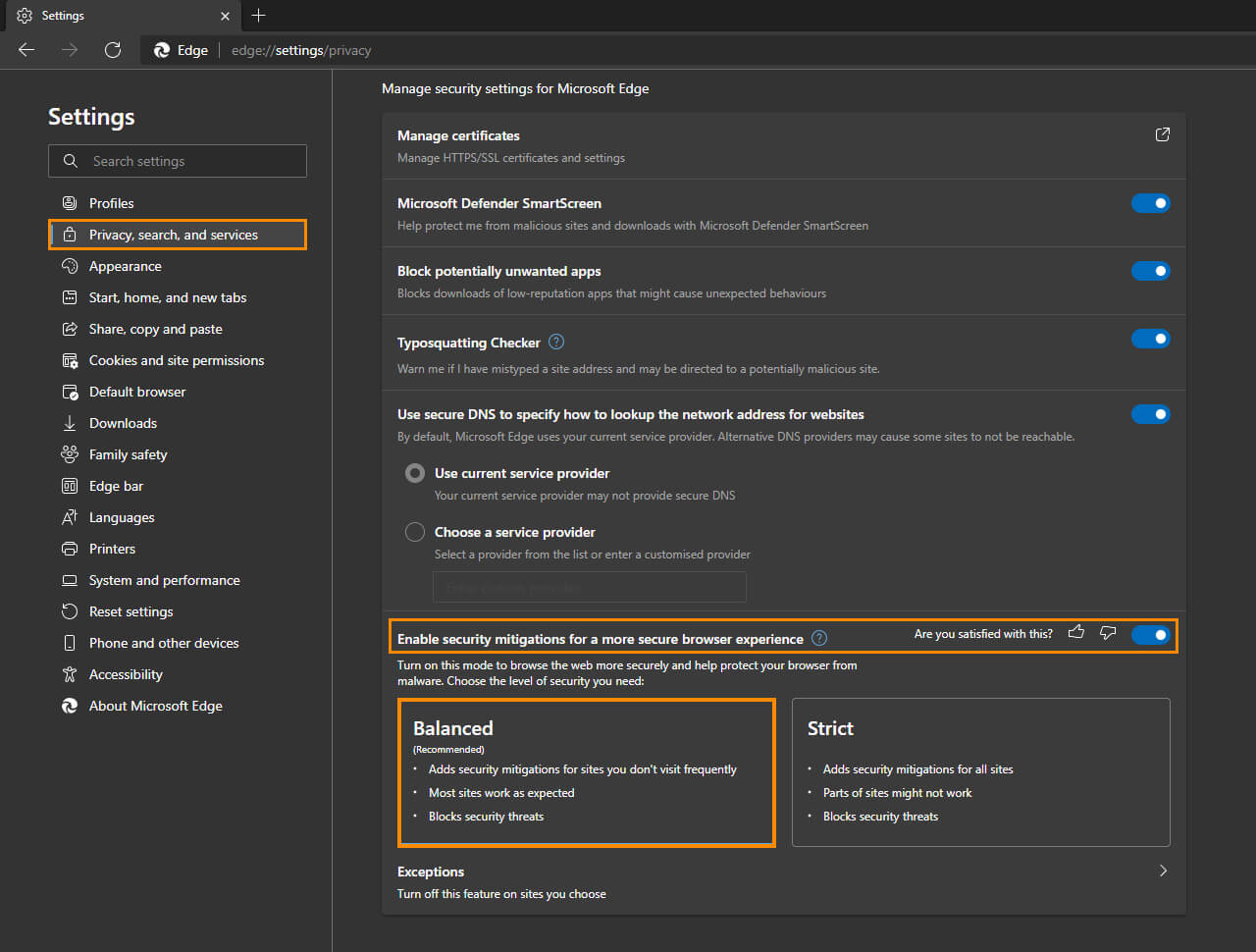 Below these two options, there is an Exceptions area where you can add any websites that you want to be excluded from this option. If you encounter a safe website that breaks because of Security Mitigations, you may wish to add it to the list. Simply click the Add button and follow the steps.