If you are looking for an easy way to separate vocals from instruments in songs and music, this article will show you how to do it from your Android or iOS device. This method uses an interesting new artificial intelligence (AI) system to automate the separation process. That said, the result can be a little interesting from time to time.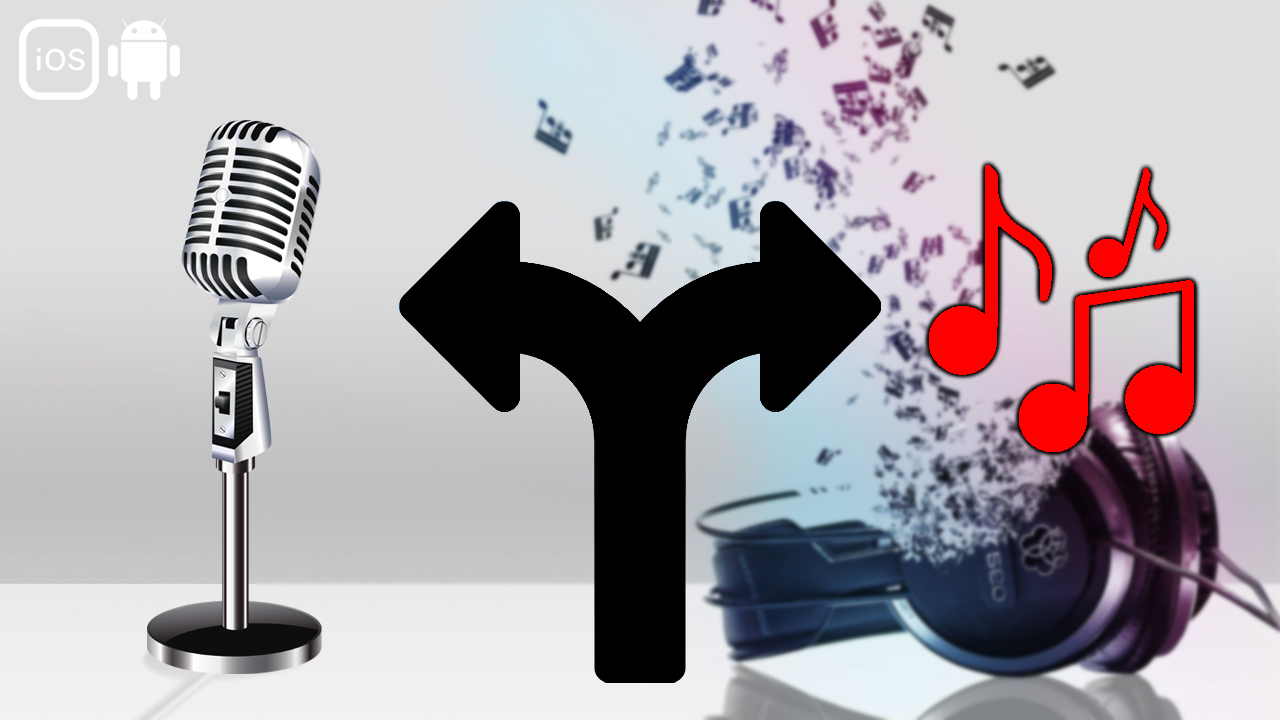 Related: How to create GIFs with motion-tracked objects, text or images. Make GIF images with motion tracking.
Separating vocal tracks from instruments is something that seems like quite a difficult or challenging task. In years past, this process would have taken hours to complete without access to the songs/music's original recordings. However, with the advancements in technology, we have today, extracting vocals from instruments is something that can be done from just about any mobile device in only a few minutes. 
Using a service called Moises you can now separate vocal and instrumental content from songs from our mobile device. Unlike a lot of other services on the market that offer this service, Moises can extract a lot more content: drums, bass, keys, and a range of other instruments. It should be noted that the free version does have some limitations, you can only extract vocals and instruments from 5 songs per month that aren't over 5 minutes in length. 
In short, you'll need to do the following to separate vocals from instruments using your mobile device, Android and iOS.
Select a file from your device or add by URL.
Choose your desired output format/style.
Customise the output file. 
Download the file as an MP3.
How do you separate vocals and instruments from songs using your phone?
To begin, you'll first need to head on over to your corresponding app store and download the Moises app for your device. Alternatively, if you are using a computer you can just visit the website. 
Once you have access, follow the usual sign up process, then sign in to your account. When it first opens it will open straight to your phone internal library, where you'll need to select a song or piece of music to upload. Alternatively, you can use the URL option to search for music if you don't have anything saved locally to your device.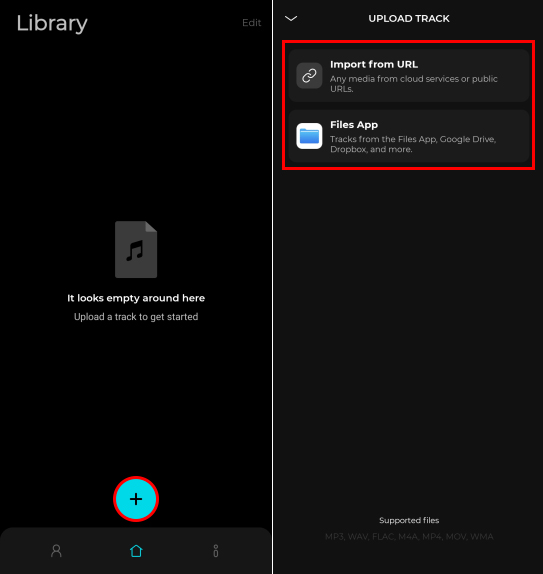 If you are uploading a local track MP3, WAV, FLAC, M4A, MP4, MOV, and WMA file formats are the only ones accepted.
Once you have added your song, you can choose your extraction details from the list of options shown below: 
2 Track Separation: Vocals + Instruments
4 Track Separation: Vocals + Drums + Bass + Others
5 Track Separation: Vocals + Drums + Bass + Key + Others (premium only)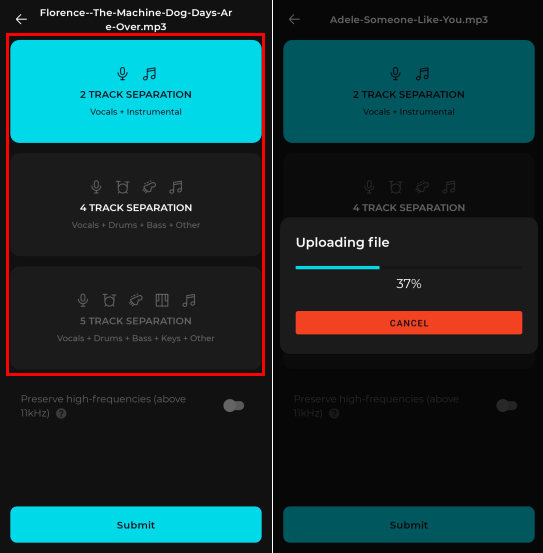 After your song has been uploaded, it will take a few minutes to process. When the process has been completed the newly split data will appear in your Moises app library. You'll need to download it to get the extracted vocals and instruments which includes a special layout where you can mute/unmute any of the separated items and change balance, pitch and a few other things. When you have finished configuring your content you can download the file as an MP3 and do whatever you like with it.