If you are using a VPN on Windows 10 that has its data saved to the Network Connections utility. This article will guide you through the process of getting a copy of the stored password from your PC. If you've followed our guide on getting saved WIFI passwords, you'll find this article just as useful.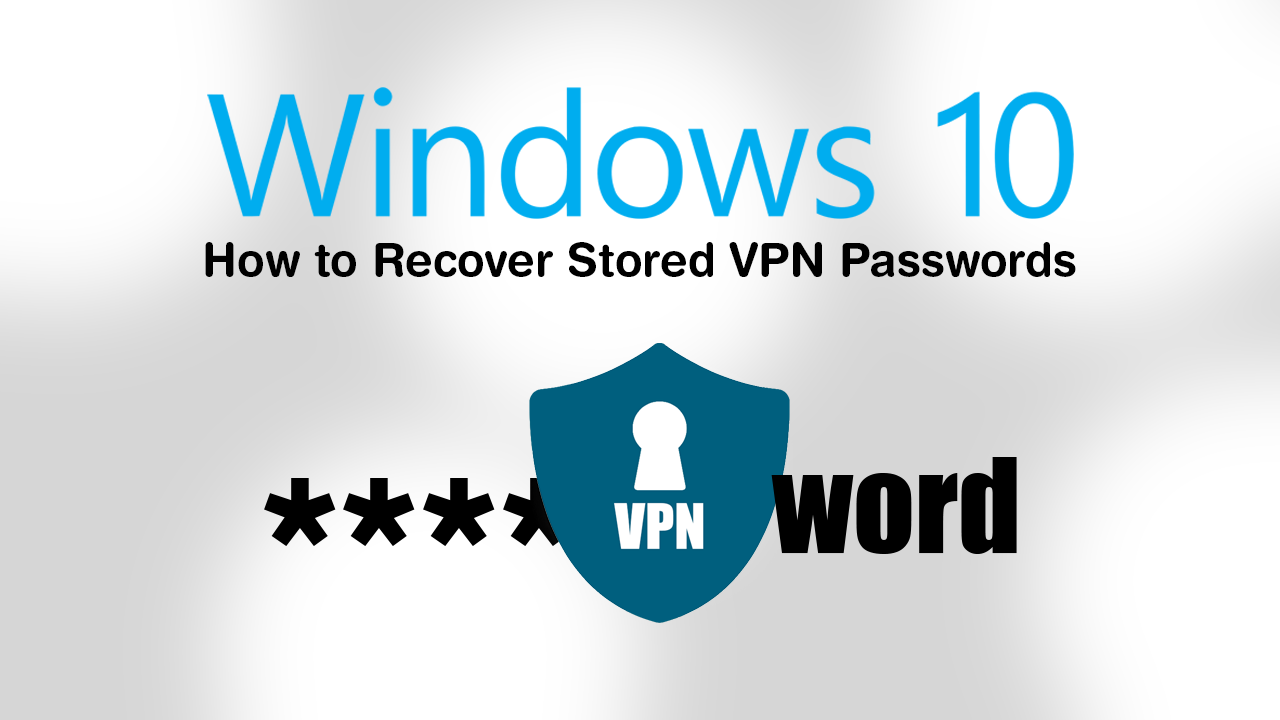 How to Fix 'Cannot create new Storage Space, Error (0x00000057), The parameter is incorrect' on Windows 10.
Although most people generally get a copy of their VPN's login details straight from the provider's website, there are times you may not have access to your account and require a local process/fix for the issue. Unfortunately, getting a copy of your VPN password from Windows 10 can't be done usually a full range of system tools like can be done with finding WIFI passwords so you'll have to rely on third-party tool. 
Even though this guide has been written specifically for Windows 10, this steps and tools shown below will work on Windows 7, 8, and 8.1. 
Related: How to Configure Pagefile.sys to Delete Automatically on Shutdown on Windows 10.
How to recover a VPN connection password on Windows 10.
To kick start this process you'll have to head on over to the Nirsoft website and download a copy of Dialupass. With Dialupass, you'll be able to quickly and easily view and copy the passwords for all stored VPN connections on your Windows 10 PC. Seeing as the website is terribly configured for useability, you can find the download button near the very bottom of the page under the feedback section.
Download Dialupass From Nirsoft.
Note: Some antivirus software may detect Dialapass as malicious, but it's a false-positive alert.
Once you have the Zip file saved to your PC, extract it to a location that works for you, then double-click the dialupass.exe file to start the retrieval process. When the Dialupass tool opens, you won't have to do anything as all stored VPN passwords will be listed and shown on screen. Seeing as you probably won't need to use this tool again for a while, I would simply remove it from my computer afterwards. Just make sure you keep a copy of your VPN password saved somewhere for easy access in future.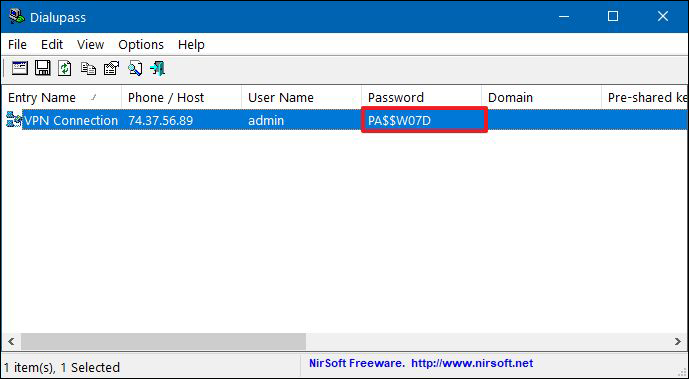 If you are also looking for a way to force Windows 10 to connect to your desired VPN network on system boot, we've also got a guide that will take you through the process which you can find here. For whatever strange reason Microsoft hasn't yet made this process easier and automatic, because of this most people will hardware program their VPN network details straight into their routers to make life easier across their entire home Internet network.
On a side note...
As we mentioned in the introduction to this guide, it's also possible to find a copy of saved WIFI passwords on Windows 10 using system tools. (no third-party tools required). Using this method, you'll be able to view the passwords for any and all WIFI connections you have connected to using WIFI on your computer. It should be noted, that if the password used for the connection has changed in the router, the password saved in Windows will not match.
How to Find the WiFi Password For a Network You Have Connected to.