Although error 'DPC Watchdog Violation' isn't the most common BSOD error it can be one one of the most annoying as it has a habit of recurring after first rearing its head. Thankfully there are ways to fix DPC Watchdog Violation errors, most of which can be done relatively easily.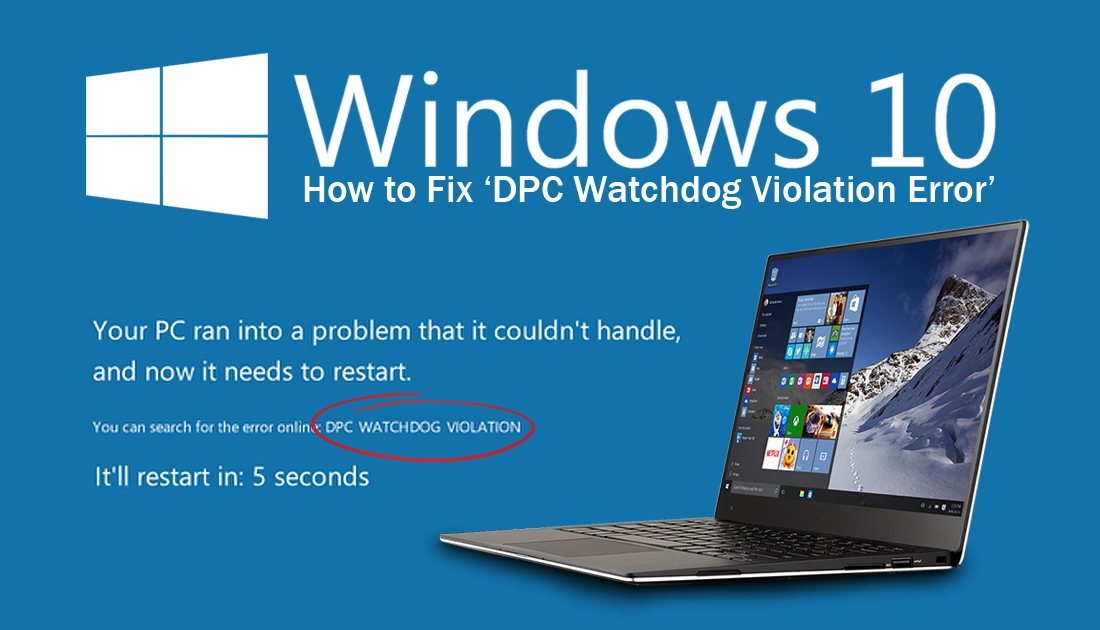 How to Fix error 0x000000EF 'Critical Process Died' on Windows 10. (BSOD Error)
Generally, most BSOD errors including DPC_Watchdog_Violation can be fixed by simply updating firmware, software, and drivers, however, this doesn't always fix the issue and may require further troubleshooting. Before you start the more advanced troubleshooting steps below, make sure you have completed the following list of tasks. These are quick fixes for most Windows problems, including BSOD errors and should be done before starting any major solutions.
Run a full virus and malware scan of your system, quite often malware, and viruses are responsible for BSOD error messages. If you're looking for a good antivirus or malware program check out. Avast and Malwarebytes.
Update your main drivers, Display, Disk, and USB input drivers.
Make sure Windows has the latest updates installed.
Fix DPC_Watchdog_Violation By Updating ATA/ATAPI Controller Driver.
To begin, right-click the start menu icon and select Device Manager from the list. Next, expand the ATA/ATAPI Controllers heading, then right-click the entry and select Update Driver. If any updates are available Windows will download and install them automatically. One the task completes, Restart your computer.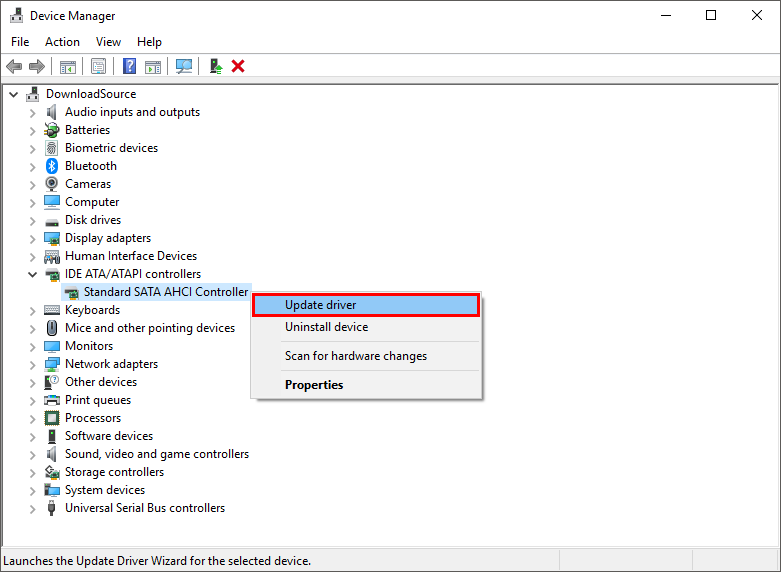 Fix DPC_Watchdog_Violation By Running Windows BSOD Troubleshooting Tool.
Just like the 500 other random BSOD error codes on Windows 10, the first thing to do after checking your drivers is to run the official Windows troubleshooting tool. This is the quickest and easiest way to fix or at least identify most BSOD errors including DPC_Watchdog_Violation. To begin, open Settings, go to Update and Security, then select Troubleshoot from the left-hand pane. Once you have the list of options visible in the main window, select Blue Screen, then let Windows run the tool. When the tool finishes, select Hardware and Devices and allow the tool to complete its checks once again.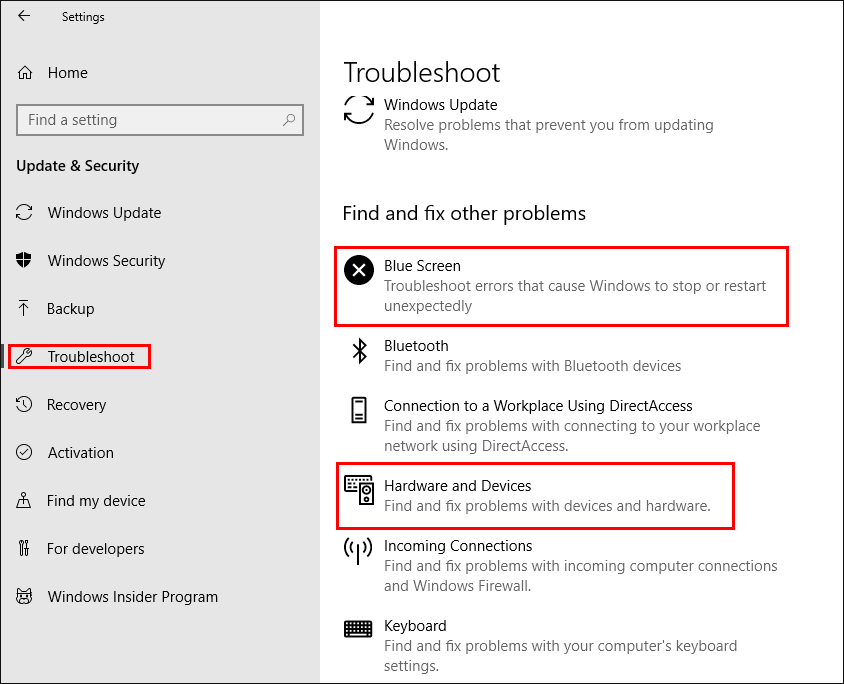 When both tools have finished making their checks, you won't immediately know if the problem has been fixed, regardless of the outcome of the troubleshooter. I've had several instances where the tool has failed or stated no error was found, yet I didn't receive any more BSOD errors.
Run System File Checker to Fix DPC_Watchdog_Violation.
If the troubleshooter tool has failed you, the next thing to do is run the sfc /scannow command from command prompt (as admin). To do this type CMD into the start menu, then right-click and select Run as Administrator when it appears on the list. Now enter the following command into the command window and press Enter.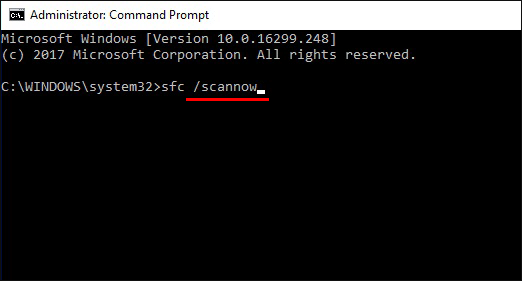 The scan usually takes a considerable amount of time to complete so be patient. (It may also stop on certain percentages for an extended period of time). Sfc will find and fix any problems it comes across, displaying the results when it finishes. If the tool finds any errors that can't get fixed, search online for remedies for the particular errors or error codes. Regardless of the outcome of the scan, either good news or bad, Restart your computer.
Use Windows Recovery Options to Fix DPC_Watchdog_Violation.
The final solution on the list and the least convenient is to use Windows system recovery tools. To find the tools go to Settings > Update & Security > Recovery. On this screen, there are two options.
Roll Back to a Previous Version of Windows 10 (use this if the problem started straight after updating Windows)
Reset this PC. This option is drastic but is the best fix for BSOD errors, just make sure you opt to Keep Your Personal Files when following the instructions.