If you have been using Dynamic Lock on Windows 10 to keep your computer safe and secure when you move away from it. This article will show you how to address the recent issue causing Dynamic Lock to stop working or completely disappear on your system.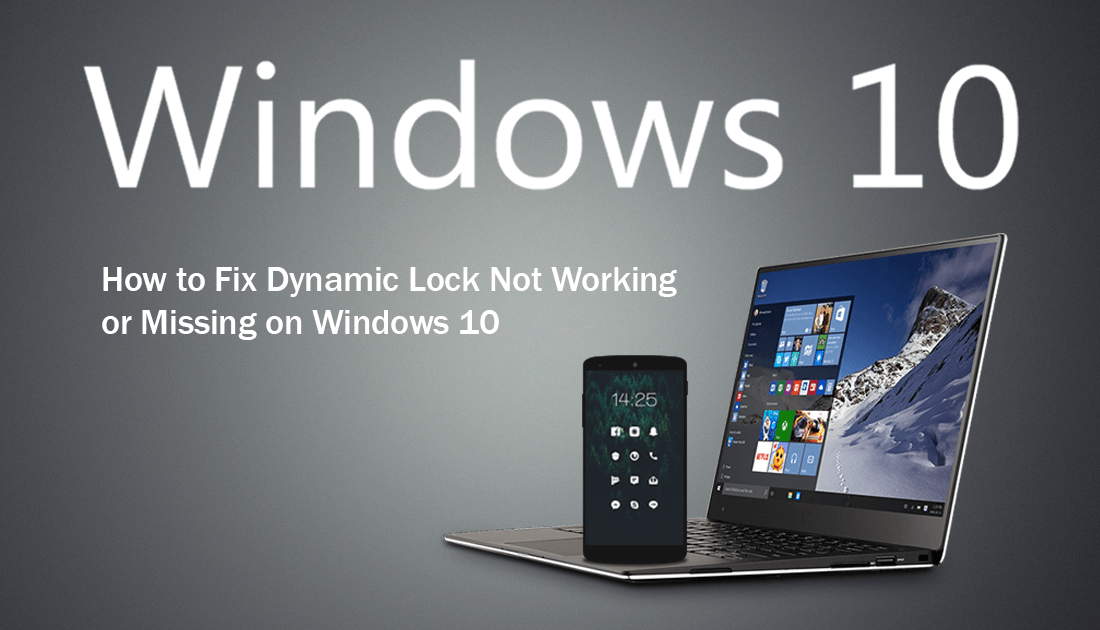 How to Download and Install iTunes on Windows 10 Without Using the Microsoft Store.
Dynamic Lock on Windows 10 is one of the operating systems best, underrated features. It allows you to connect a mobile device, either a phone or tablet to your computer via Bluetooth to lock and unlock your devices based on their proximity to each other. Putting it simply, once you have your devices paired if you walk away from your computer with your phone/tablet, your computer will lock and your screen will turn off. If you'd like to learn how to set up Dynamic Lock on Windows 10 check out our guide here.
Unfortunately, for a lot of users who have updated to Windows 10 version 1809 Dynamic Lock has stopped working or is missing from their system entirely. Although this did happen from time to time on previous versions, the chances were extremely low and almost non-existent. Thankfully, there are some solutions available that will allow you to fix the issue, so follow along as this article takes you through them.
How Do You Fix Missing/Not Working Dynamic Lock Feature on Windows 10?
As with most other fixes, there are a few things you need to do before starting more advanced fixes. First make sure you have the latest drivers installed on your computer, especially Bluetooth drivers. Then check to make sure you have the latest Windows updates. If you have recently updated to version 1809 keep checking for updates as Microsoft is releasing quite a few updates to fix a variety of major issues that were introduced. However, if you are still on 1803, you shouldn't need to check for updates, in fact, you should wait for 1809 to become more stable. If none of the above has helped, feel free to continue with some of the more advanced options below.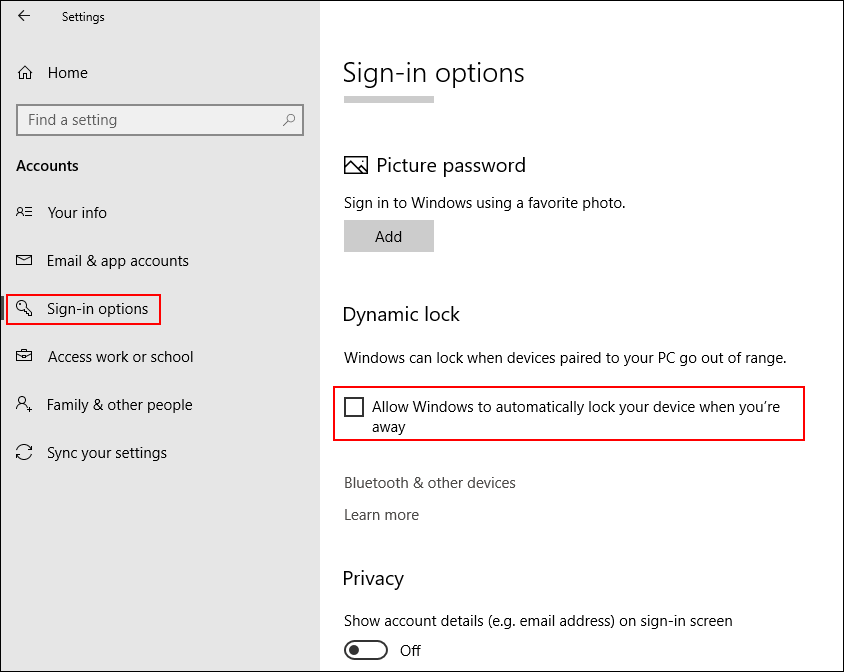 Fix Dynamic Lock Missing or Not Working on Windows 10.
As this process requires some changes to be made in the Windows 10 Registry it's best to make a Restore Point, just in case you need to revert back to a safe, working system state. To make a restore point open the start menu, type Restore, then select Create a Restore Point when it appears on the list.
In the new window that appears on the screen, click Create in the bottom right section of the screen, then follow the on-screen instructions. When you have a restore point set, continue with the steps shown below. With a safe point set, open the Windows Registry Editor by pressing Windows Key + R, then type regedit into the Run tool text box and press Enter. When you have the tool open in front of you, navigate to the following location:
HKEY_CURRENT_USER\Software\Microsoft\Windows NT\CurrentVersion\Winlogon
When you get to the above location, find EnableGoodbye in the central pane, double-click on it and make sure its value is set to 1. If you can't find the entry in the central pane, simply right-click and create a new DWORD 32-bit Value, call it EnableGoodbye, then set its value to 1. After you have done all of the above, you should have Dynamic Lock restored or fixed on your system. Be aware that you may have to re-pair your devices.